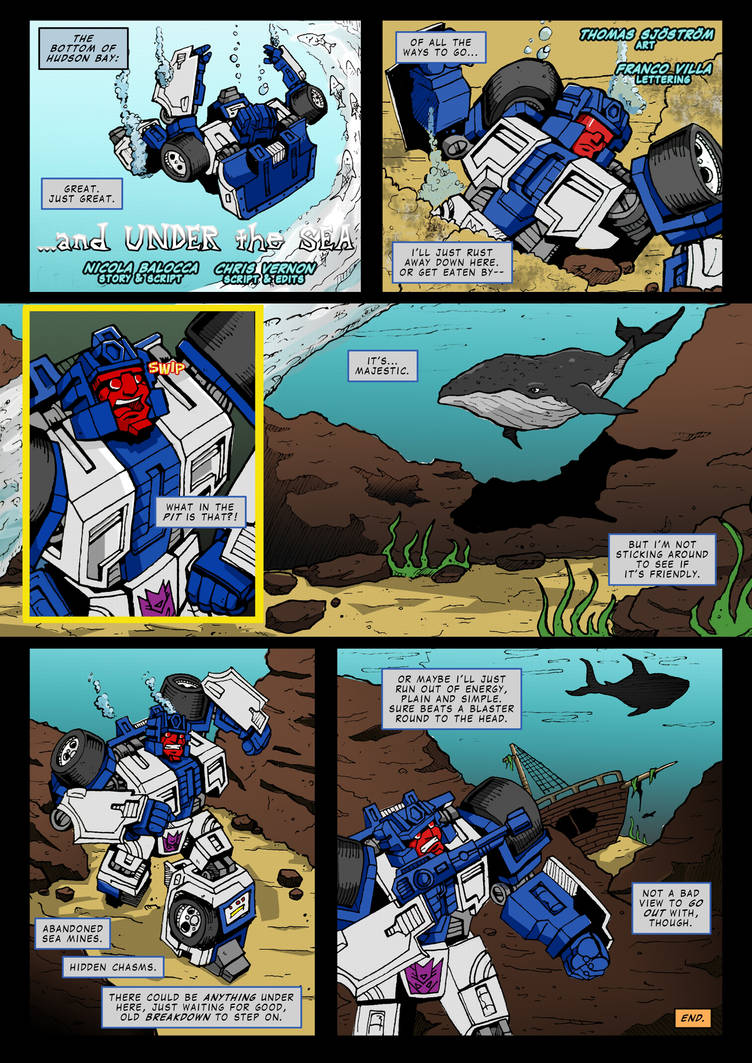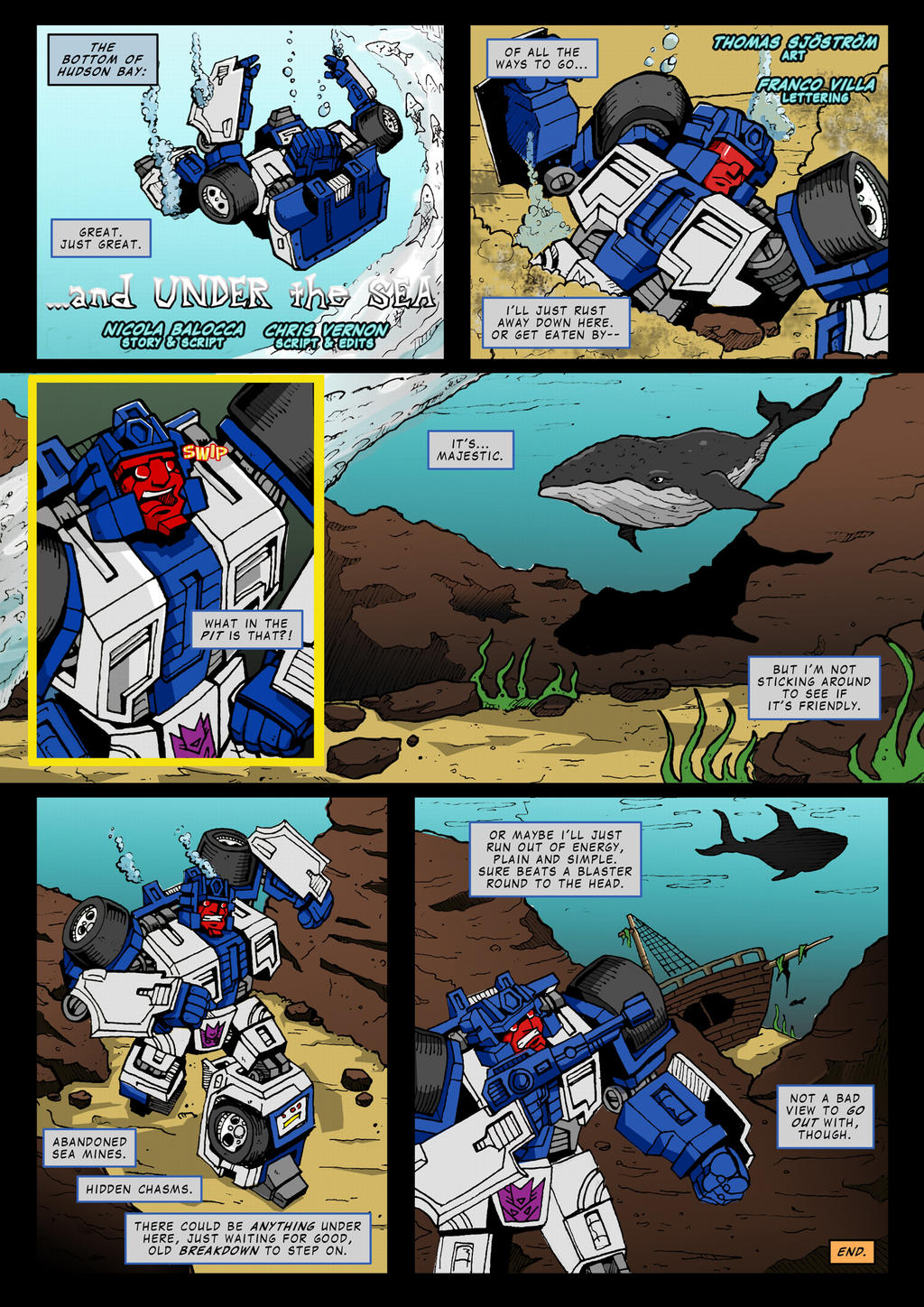 Watch
Page 5

<<Page 4: R+03 p04 RoA p04 eng

Page 6>> R+03 p06 HIATN Cover




Nicola Balocca - Story and script


Chris Vernon - Script and edits


Thomas Sjöström - Art


Franco Villa - Lettering


- Previous chapter of this storyline: "Renegades Over America…".

- Breakdown's paranoia is a reference to his original Marvel profile.

- Before their arrival on Earth, Transformers had never even heard of water.

- Hudson Bay, located in northeastern Canada, is a large body of saltwater. It's because of this that Breakdown met a whale.

Reply

Don't worry, Whales don't eat fish robots, they only eat krill.


Hey look, Krill!
Reply

This is awesome. Great expressions and design on Breakdown.
Good to see he ends up with a positive outlook on the last panel at least...
Reply

Thanks Joe! I tried to pull a lot from the toys design when I drew him

Reply

Breakdown the optimistic!

Reply

Reply

Nice to see it up!
Lettering looks great and woah, that art is amazing! *Unashamed pride* lol

I spot a few errors though, but I guess that's the artist's folly, you always see what's not good when you're done.


Looking forward to working with you guys some more!
Reply