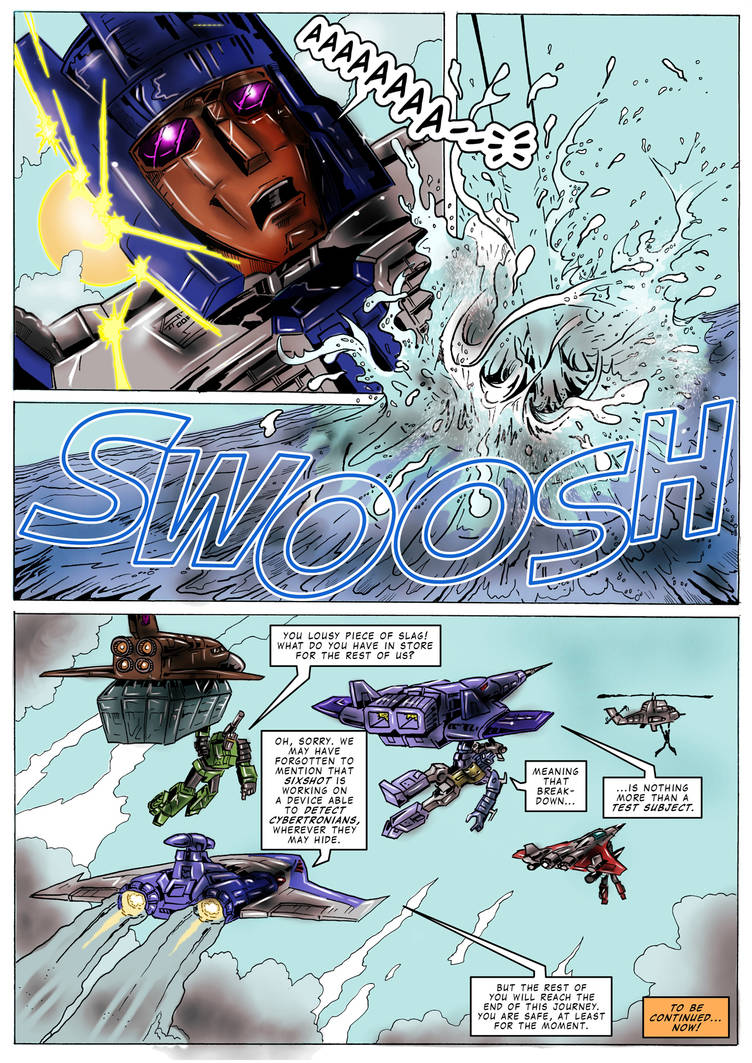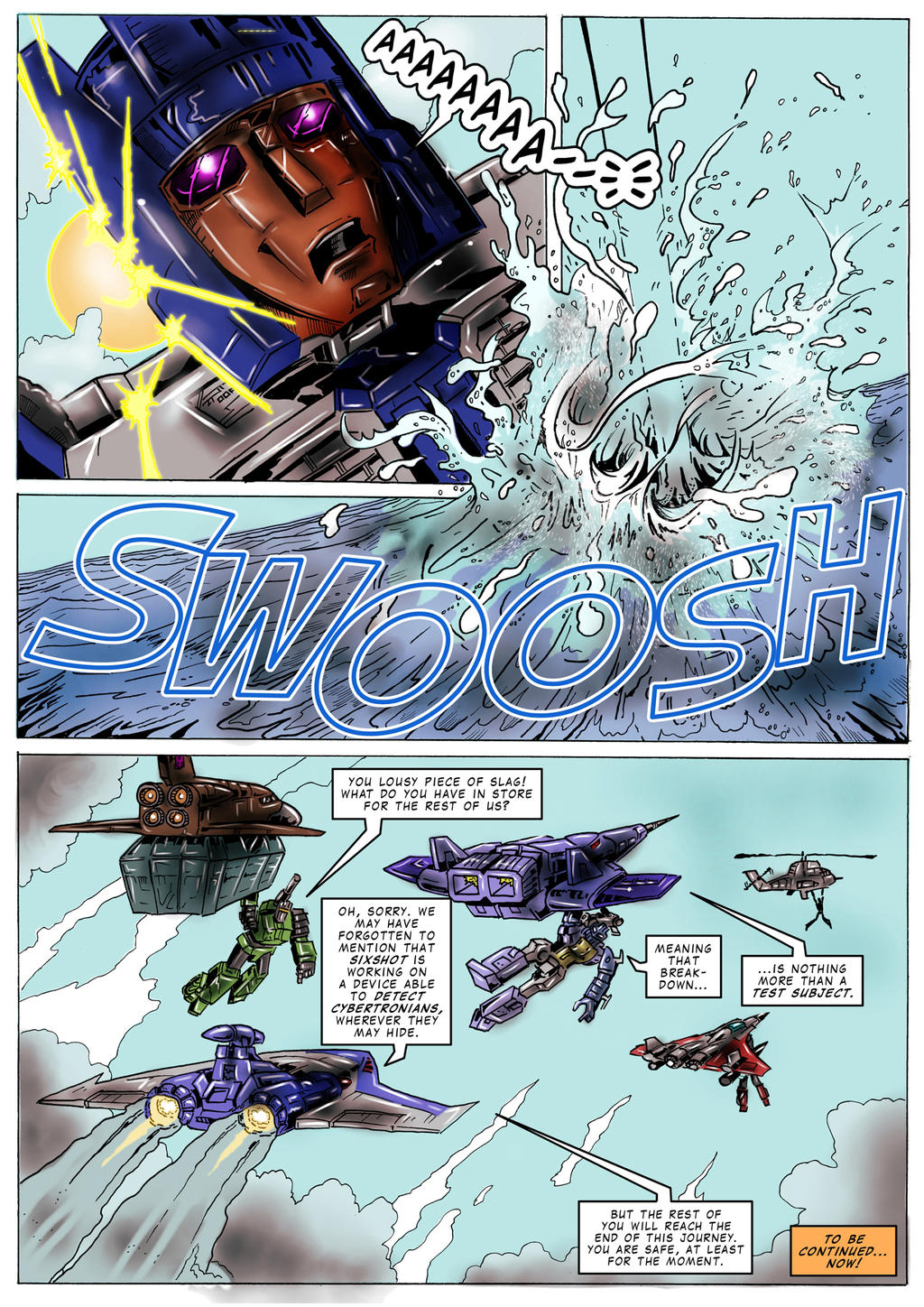 Watch
Page 4

<<Page 3: R+03 p03 RoA p03 eng

Page 5>> R+03 p05 aUtS p01 eng




Nicola Balocca - Story


Joe Teanby - Lineart


Elisabetta Palmeri - Colors


Franco Villa - Lettering and edits


- Next chapter of this storyline: "…and Under the Sea".



I bet the renegades are regretting their decision to leave the Decepticons now

Reply

They are jumping out of the frying pan into the fire

Reply

Well,that's one Stunticon I have to dig to save the environment. -_-
Reply

Maybe Breakdown will find Beachcomber studying some fish on the bottom of Hudson bay! xD


(Next chapter featuring Breakdown will be on-line next week

)
Reply

I thought that Stunticon was Batman.
Reply

I think they look quite different.
Reply

So they take the trash and leave Breakdown. Shows what they really value.
Reply

Yeah. They don't really care about Decepticons lifes.
They're simply looking for some cannon fodder.

Reply