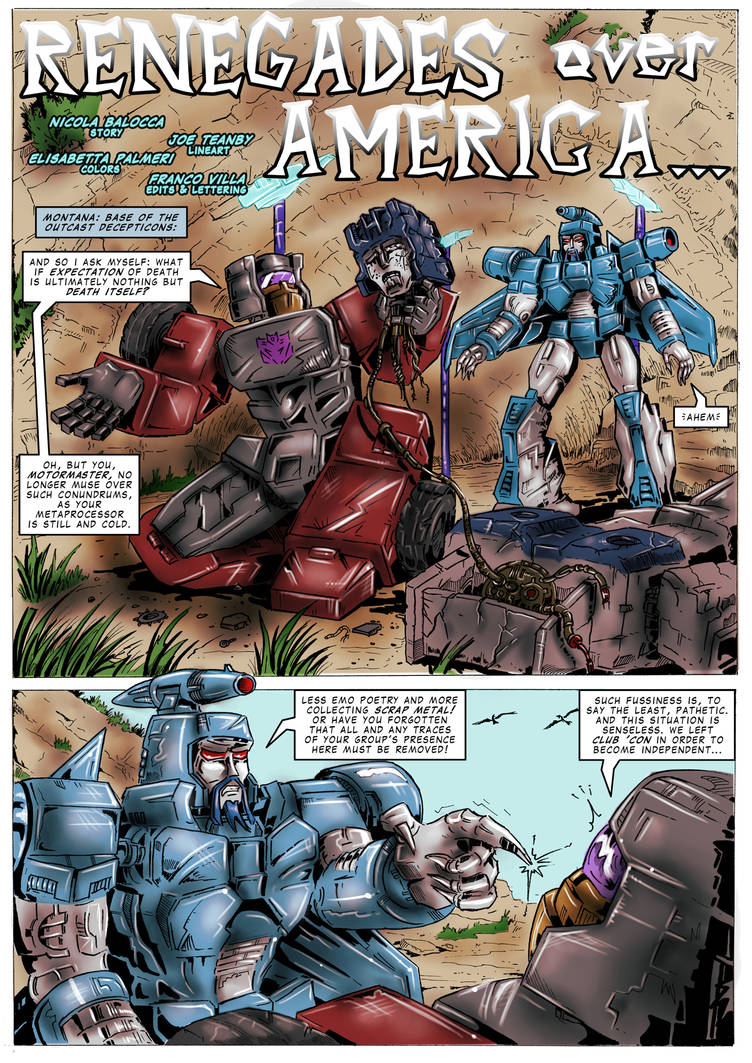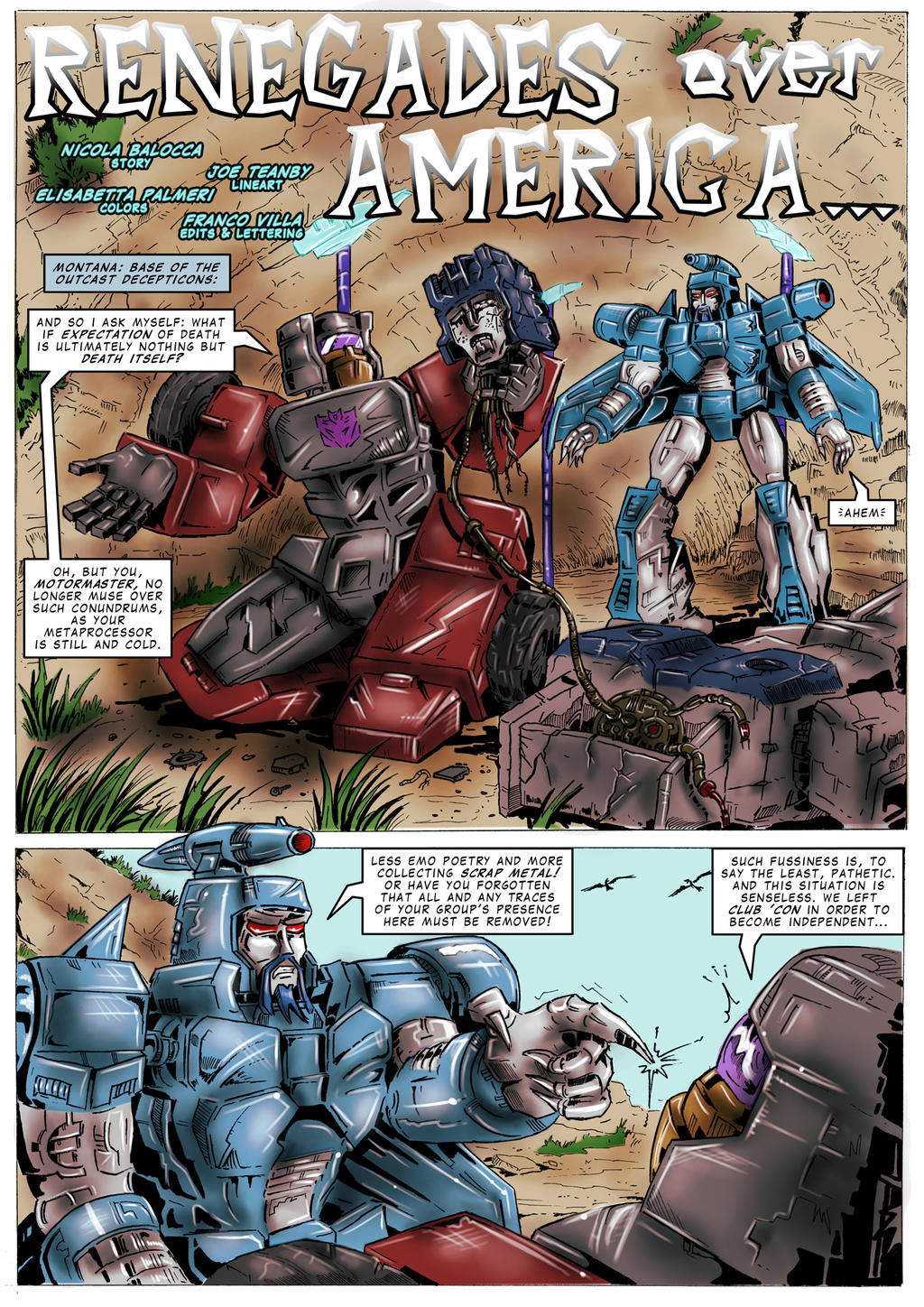 Watch
Page 1


<<Cover: R+03 p00a Renegades Cover


Page 2>> R+03 p02 RoA p02 eng




Nicola Balocca - Story


Joe Teanby - Lineart
:iconfuriarossaandmimma: Elisabetta Palmeri - Colors


Franco Villa - Lettering and edits


- Previous chapter of this storyline: "A Vulgar Display of Power".

- Scourge appears in his Henkei look.

- Motormaster died on the Moon during the events of US #41. Then his body was claw back by Blast Off but it was impossible to put him back on-line again.

Dead End adorerebbe l'Amleto.

Reply

Reply

Joe drawn really well my idea of Amleto/Dead End and skull/Motormaster.

Reply

Wait to support your leader,asshole!! And wait,Blast Off helped Motormaster? I thought he thinks himself superior than others.
Reply

The "little prince" was forced by his comrades to do it.
Otherwise he wouldn't do spontaneously.
Reply

Come sempre il lettering e l'edit sono da favola! Il monologo iniziale è davvero interessante!
Reply

I love the writing on that first seen. Very Shakespserian.

Reply

Ah, emo Dead End never ceases to amuse me. What body does he have? The new Combiner Wars one?
Reply