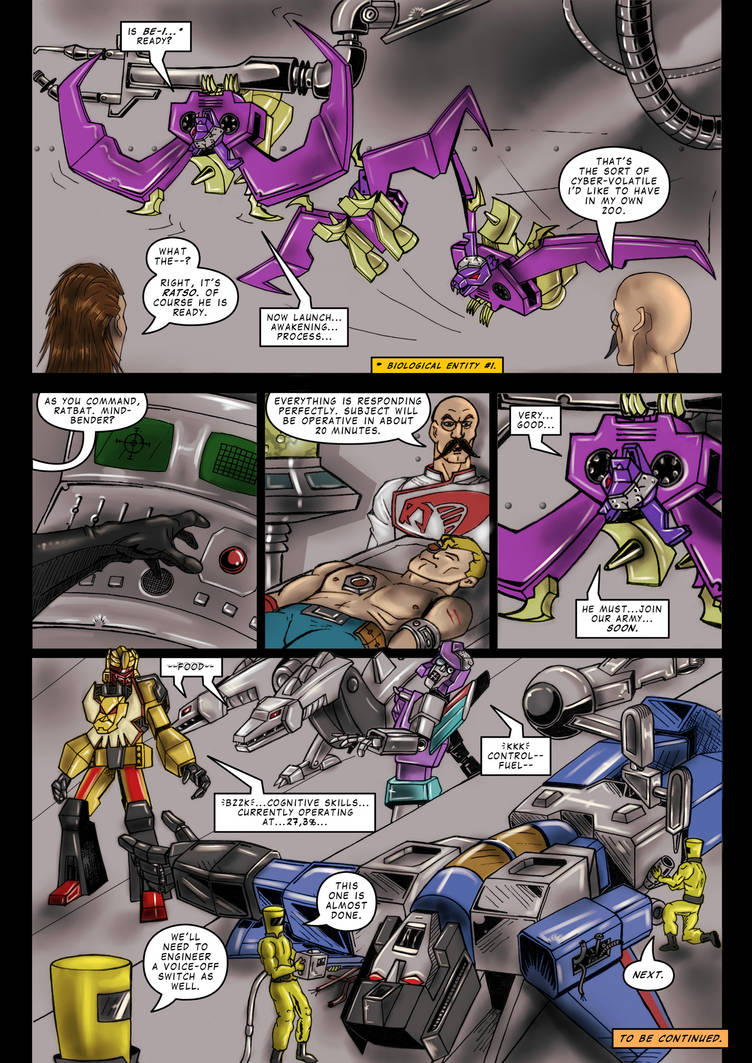 Watch
Page 17


<<Page 16: R+02 p16 YHTE p01 eng


- Ratbat is at Megatron's disposal since "M Changes the World", when he was put on-line again by AIM technicians.

- B.E.-1 is a reference from TFTM07 where Megatron was called N.B.E.-1 (Non-Biological Entity 1) by Sector 7.

- Some Ex-Bot waking up: Razorclaw, Hun-Gurrr, Octane and Thundercracker. All of them have been inactive since the original Marvel comics.

- Next chapter of this storyline: (coming soon)




Nicola Balocca - Story


Navtej Heer - Lineart


Elisabetta Palmeri - Colors


Franco Villa - Lettering & edits

Cobra, AIM and the Decepticons? Now this is intresting

Reply

Reply

This is some scary shiz. 0_0
Reply

THUNDERCRACKER! What have they done to you?!
Reply

Terrific artwork, and love the dialogue here. Mindbender comes out with some great lines.
Cool to see Ratbat and what I assume is the origin of Megatron's zombie robot army from Regen One.
Reply

Yes, you now know how Megatron was able to have an army of undead Decepticons.

Furman never said a word about this so we thought that Meggie needed someone's help to do this.
I'm saying "we" because the first ideas borns in collaboration with our good friend Franco in "Megatron Changes the Word".
Reply

Love the detail and the mechs!
Reply

Reply