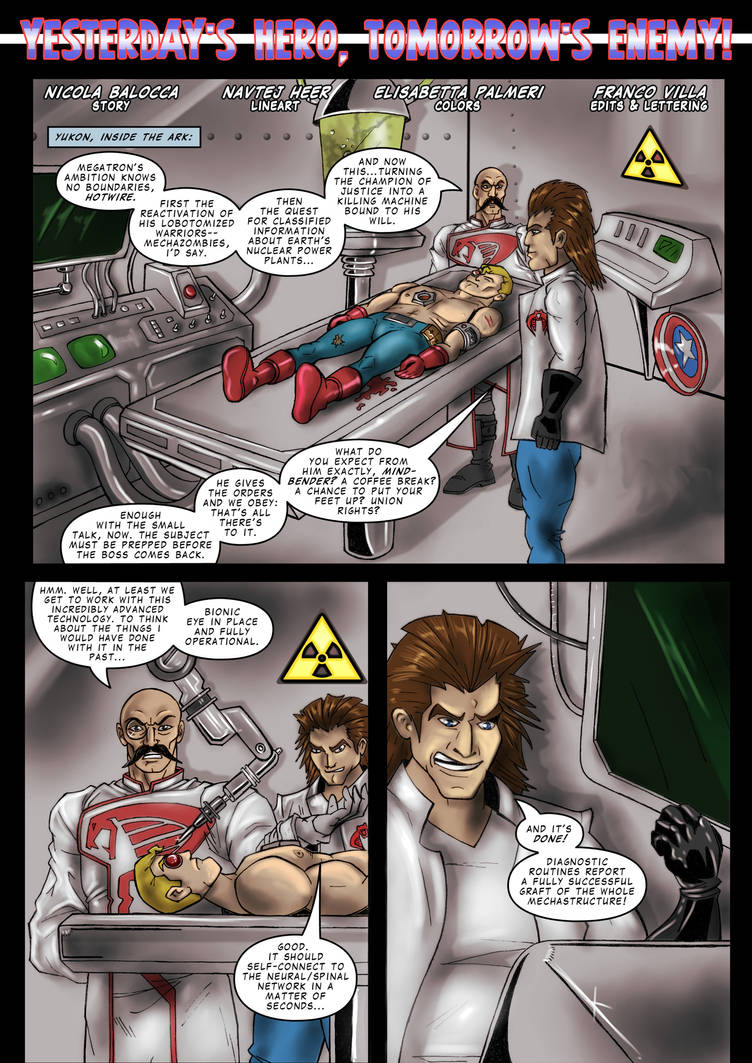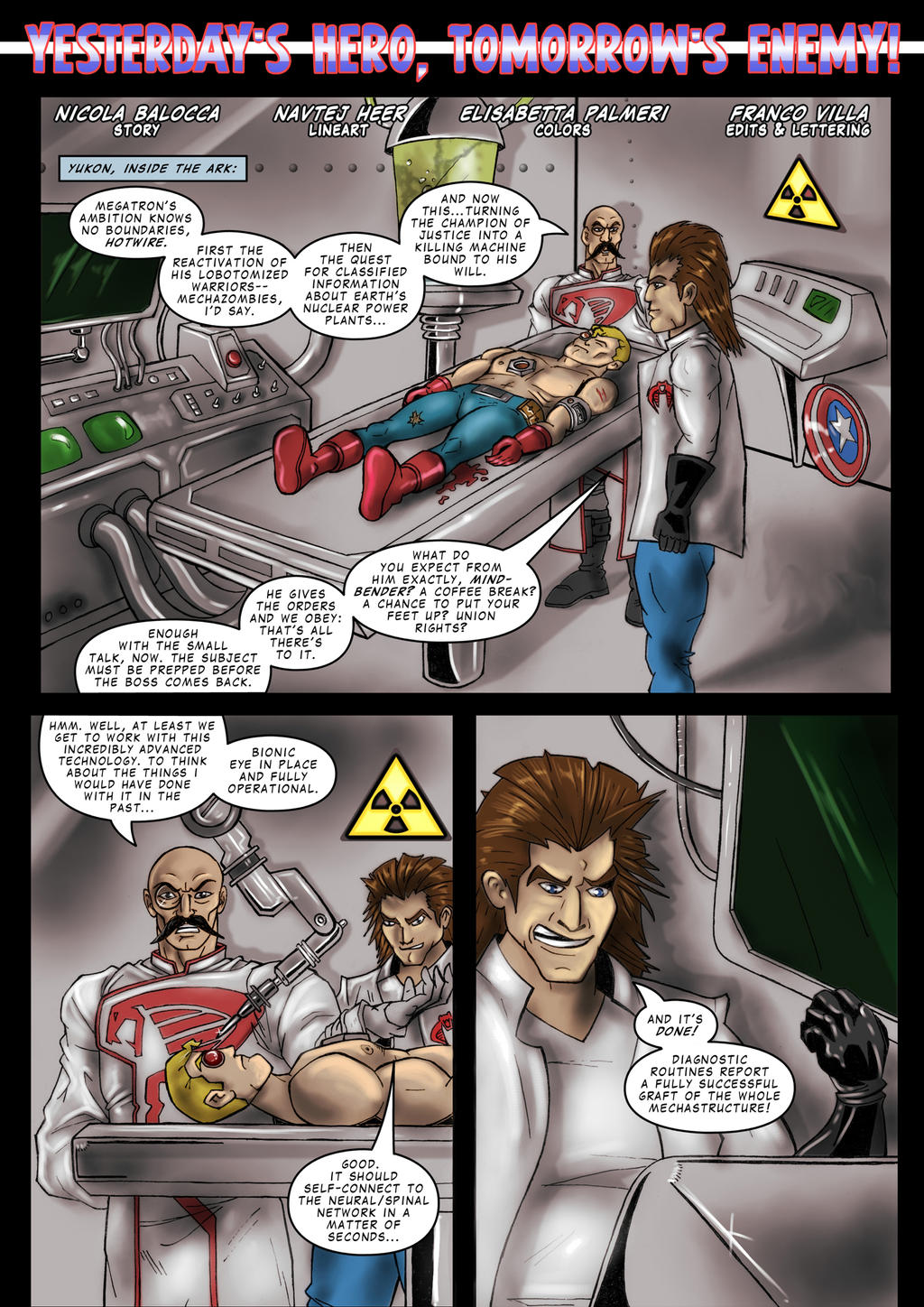 Watch
Page 16


<<Page 15: R+02 p15 DF p06 eng

Page 17>> R+02 p17 YHTE p02 eng


- This story follows directly the events of "Desperate Fight!" when Captain America, alias Steve Rogers, attacked Megatron.

- Mindbender and Hotwire are at Megatron's disposal since "M Changes the Word".




Nicola Balocca - Story


Navtej Heer - Lineart


Elisabetta Palmeri - Colors


Franco Villa - Lettering & edits

Reply

Awesomeness got to love Dr. Mindbender

Reply

Che bello! Ogni volta mi sorprendo di quanto professionale risulta il lavoro finito.
Reply

It was fun to work on this. Great to see the finished the finished article

Reply