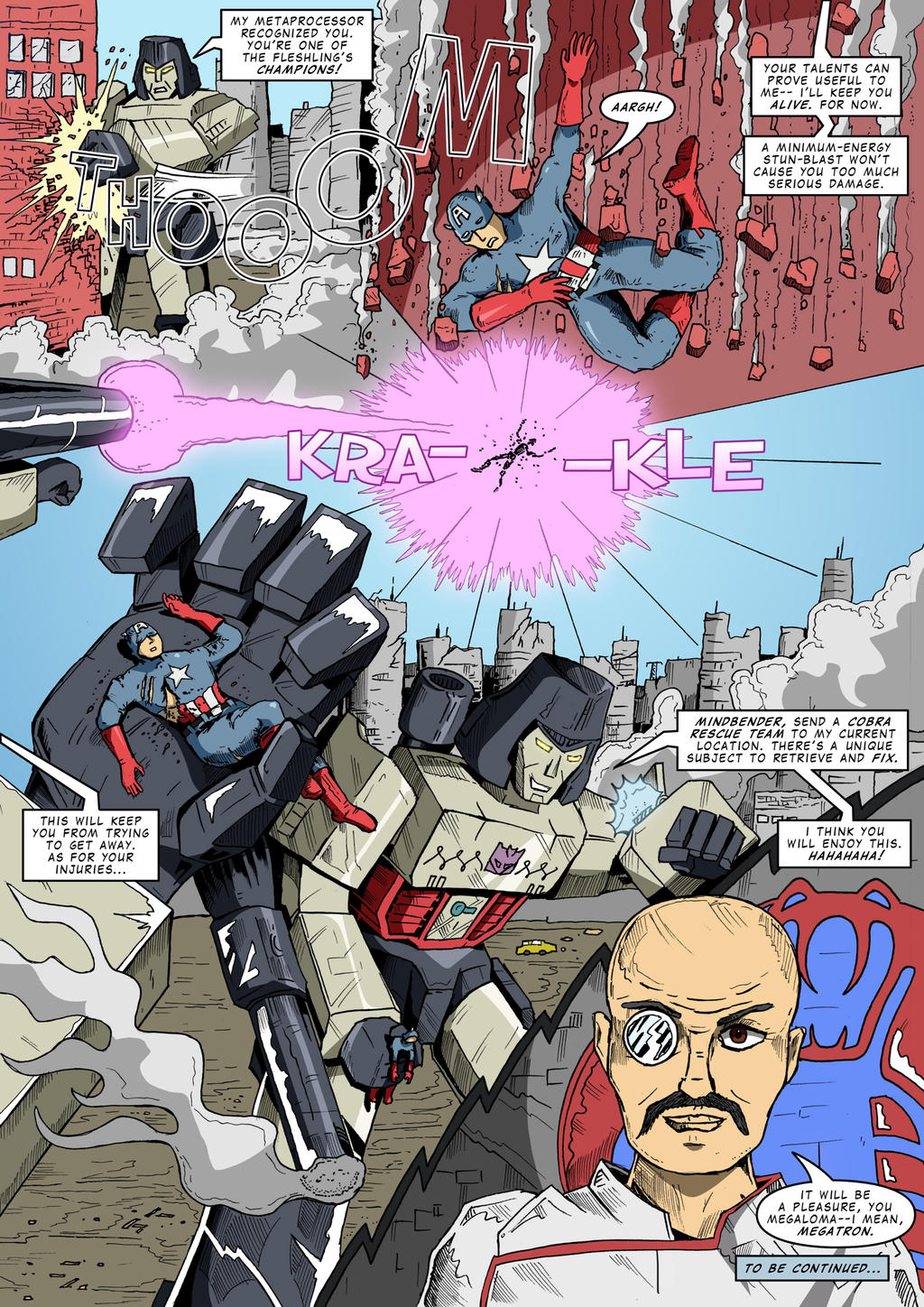 Watch
Page 15


<<Page 14: R+02 p14 DF p05 eng

Page 16>> R+02 p16 YHTE p01 eng



- Mindbender and a little group of Cobra (as well as some AIM technician and soldier) are at Megatron's disposal since "M Changes the World".

Nicola Balocca - Story


Joe Teanby - Lineart


Michał Konieczny - Colors


Franco Villa - Lettering and edits

Cap! NOOOOOOOOOOOOOOOOOOOOOOOOOOO!
Reply

He actually is in enemy hands...
Reply

Reply

No, but in the comics we have already seen a lot of unespected resurrections.
So... who knows?

Reply

WHYYYYYYYYYYYYYYYYYYYYYYYYYYYYYYYYYYYYYYY?!!!!!!!!!!!!!!!!!!!!!!!!!!!!!!
Reply

Because my fancomics are in continuty with Regeneration One by IDW.

In the original series Megatron almost estinguished all the life-forms on Earth, including the superheroes that died trying to stop him.

Please read Regeneration One #83 for the details.
Reply

Reply

Great effort by the whole team and very enjoyable to read.
Reply