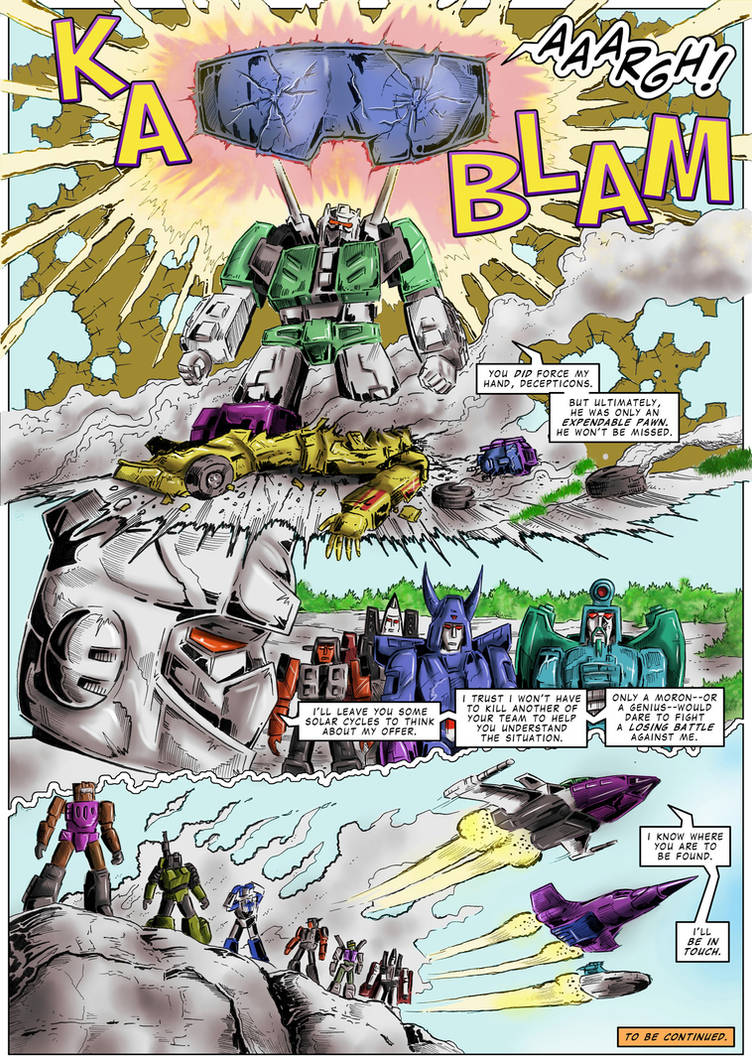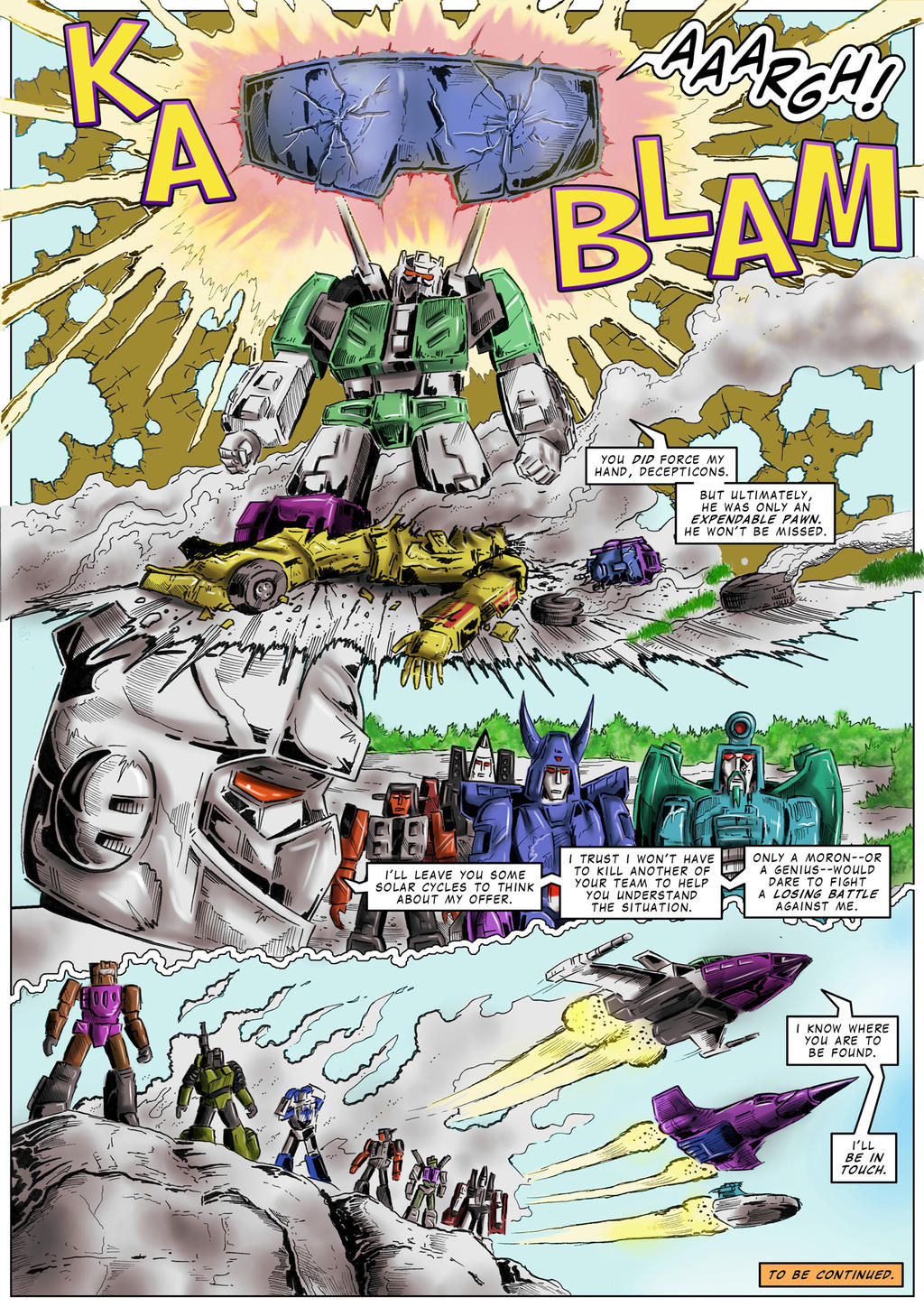 Watch
Page 5


<<Page 4: R+02 p04 AVDoP p04 eng


Page 6>> R+ 02 06 AFITM p01 eng

- Drag Strip appeared on the Marvel Comics for the first time in G1 Marvel US #22 when Megatron was able to use the Creation Matrix to give life to the Stunticons.
- A very special no prize for the first able to notice the NOFX's reference on Sixshot's dialogues!


Nicola Balocca - Story, color edits for panel 1


Joe Teanby - Lineart


Elisabetta Palmeri - Colors


Franco Villa - Edits and lettering

Sounds like the Japanese Sixshot alright.
Reply

Really? I've never seen japanese cartoons featuring Sixshot.
Reply

Very enjoyable reading. I like the script. Great job, Nicola! I can't wait to read next adventures!
Reply

Reply