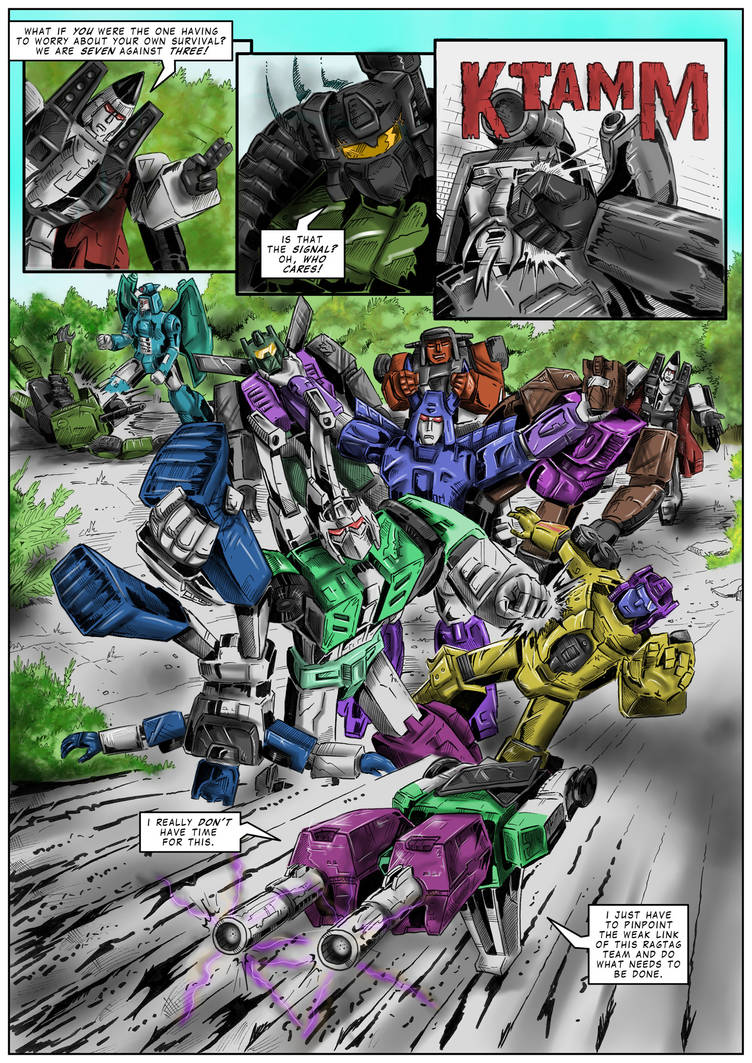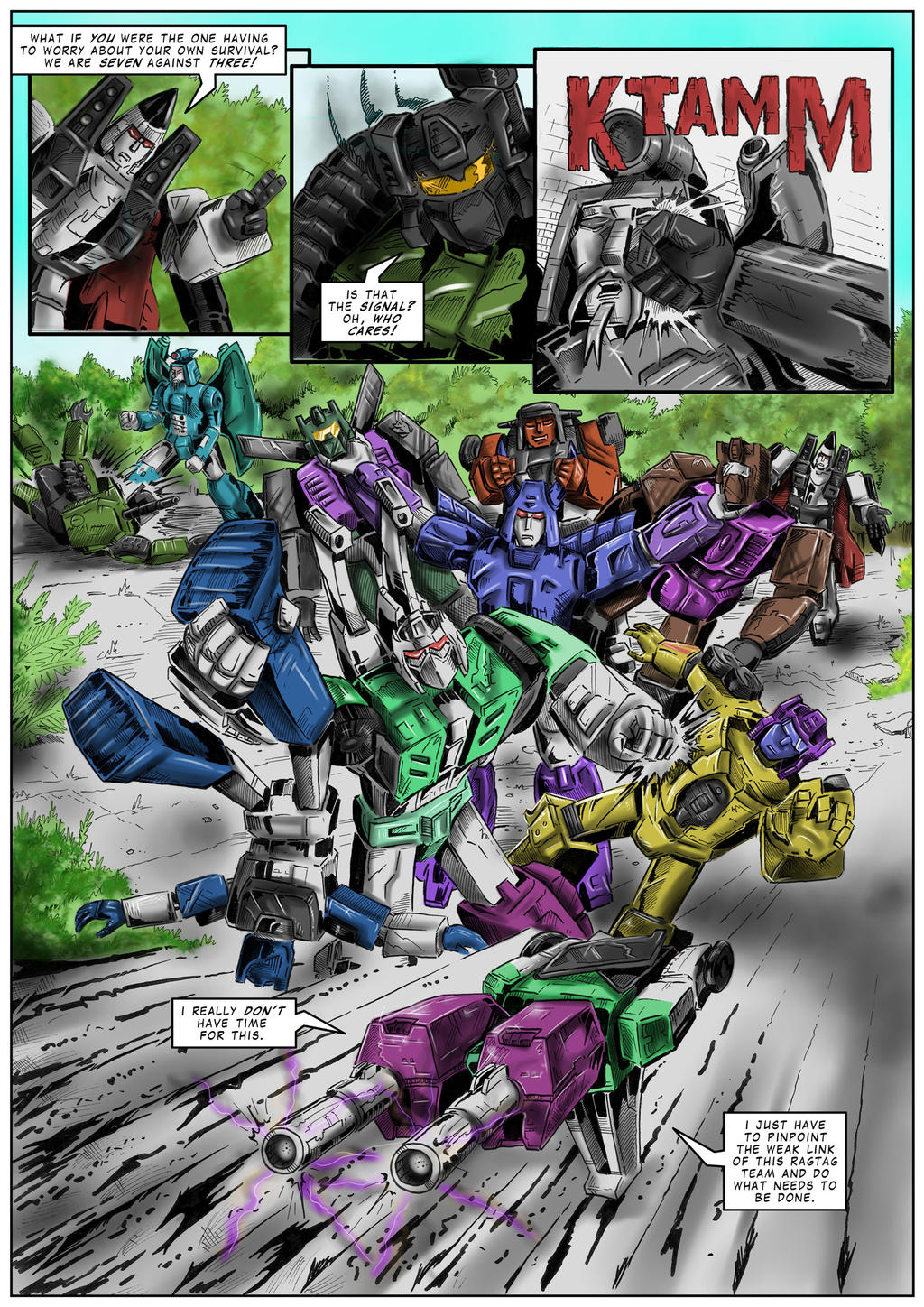 Watch
Page 4


<<Page 3: R+02 p03 AVDoP p03 eng


Page 5:>> R+02 p05 AVDoP p05 eng


- Panel 3, as well as the title of this story, is an homage to the classical Pantera album Vulgar Display of Power.
- Here you can see the original cover that inspired panel 3.

Nicola Balocca - Story


Joe Teanby - Lineart


Elisabetta Palmeri - Colors


Franco Villa - Edits and lettering


The original lineart cam be found here:

Brawl and Sixshot are possibly the funnest mothers in this page.
Reply


This is my fav' page of this comic I've seen yet. What in the pit is wrong with that orange-ishy 'Con? He can't have a bunny-ears ride!


Reply

It's a funny Joe's idea: in the script I've described panel 4 simply as "royal rumble" and he realized this amazing scene!

Reply