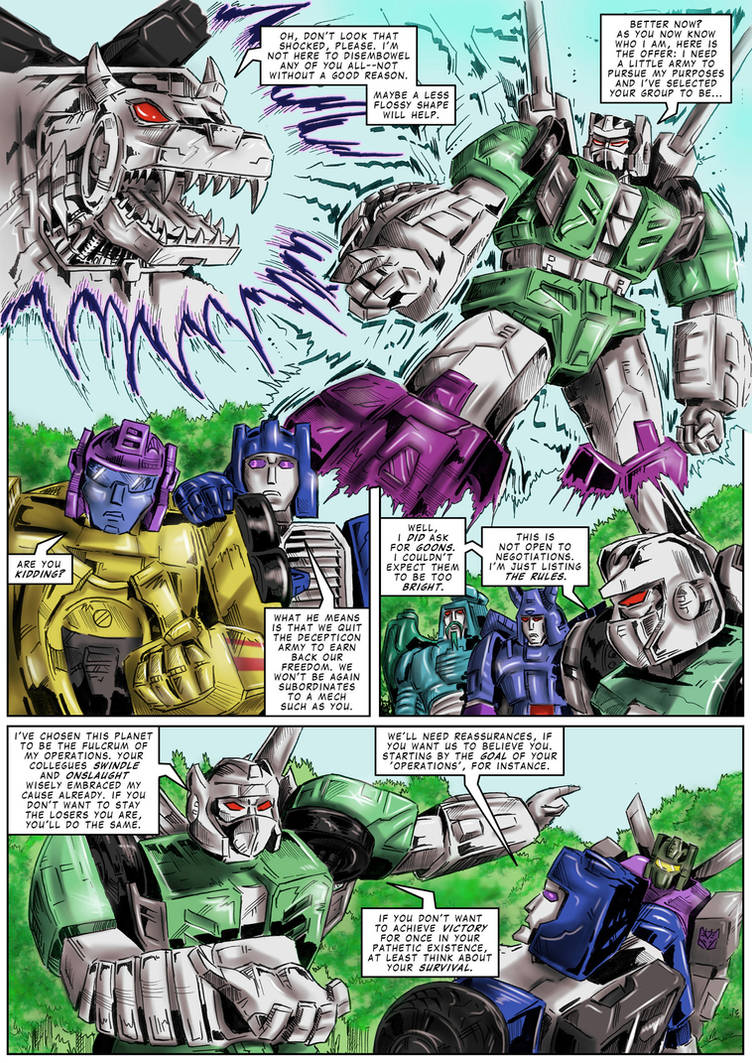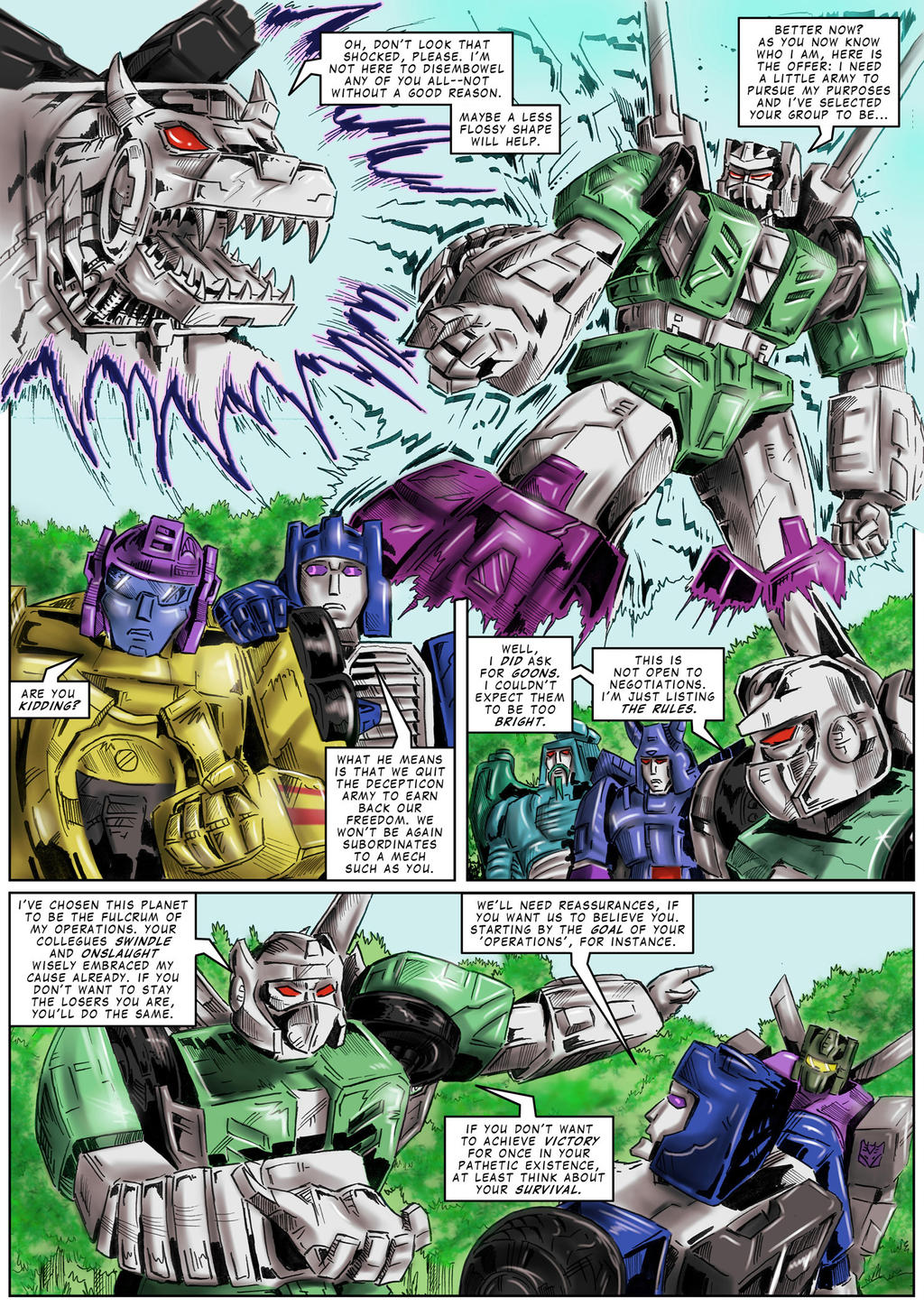 Watch
Page 3


<<Page 2: R+02 p02 AVDoP p02 eng

Page 4:>> R+02 p04 AVDoP p04 eng


- Swindle and Onslaught, as previously said, are part of Sixshot's army.




Nicola Balocca - Story


Joe Teanby - Lineart


Elisabetta Palmeri - Colors


Franco Villa - Edits and lettering

Now this is some coming of age stuff for them.
Reply

Sixshot is channeling some LSotW Overlord leading skills here.
Reply

For sure?

I obviously know this story, maybe it influenced me even if are passed years since I've read it.
Reply

I don't have my copy with me, but two lines from the top of my head: "unlike Megatron, I have actual plans for this planet" and "come on, Skyquake, let me help you be magnificent, just for once".
Reply

Hum, I'll check the issues.

I liked very much the miniseries so maybe, concerning the first phrase, something is re-echoing in my mind.

For the second phrase, my inspiration is coming from outside the Transformers universe. My Sixshot it's in little part inspired by the description of Lance Armstrong made by Tyler Hamilton in his book. It's a bully that wants to improve his comrades skills for his own purposes.
Reply