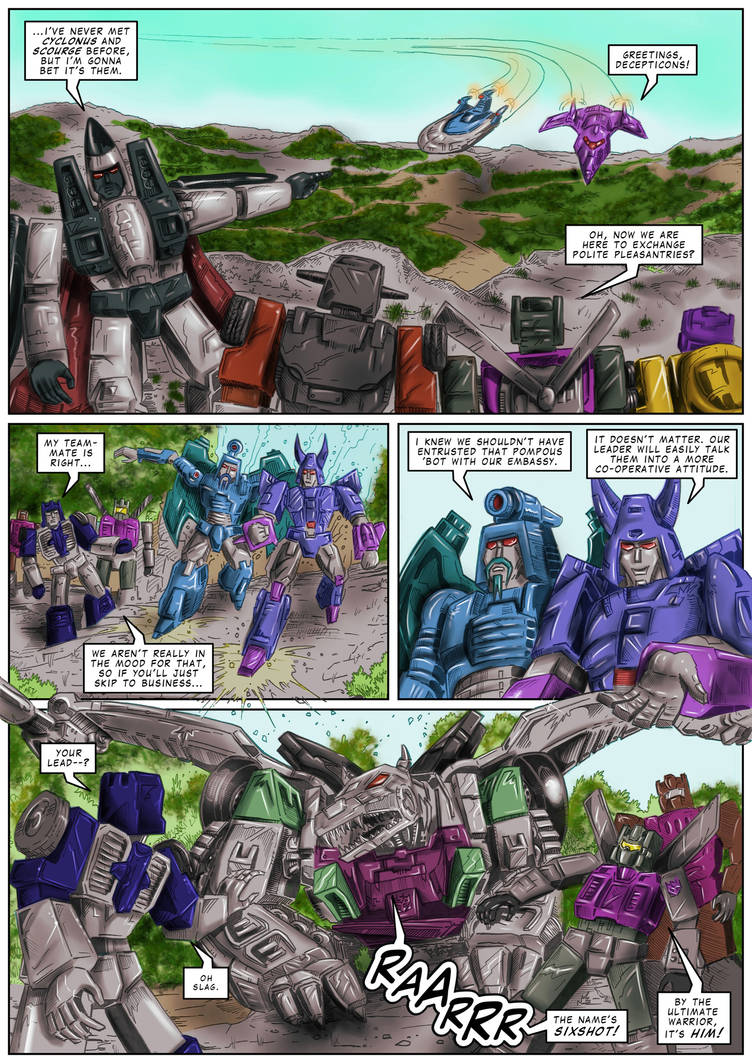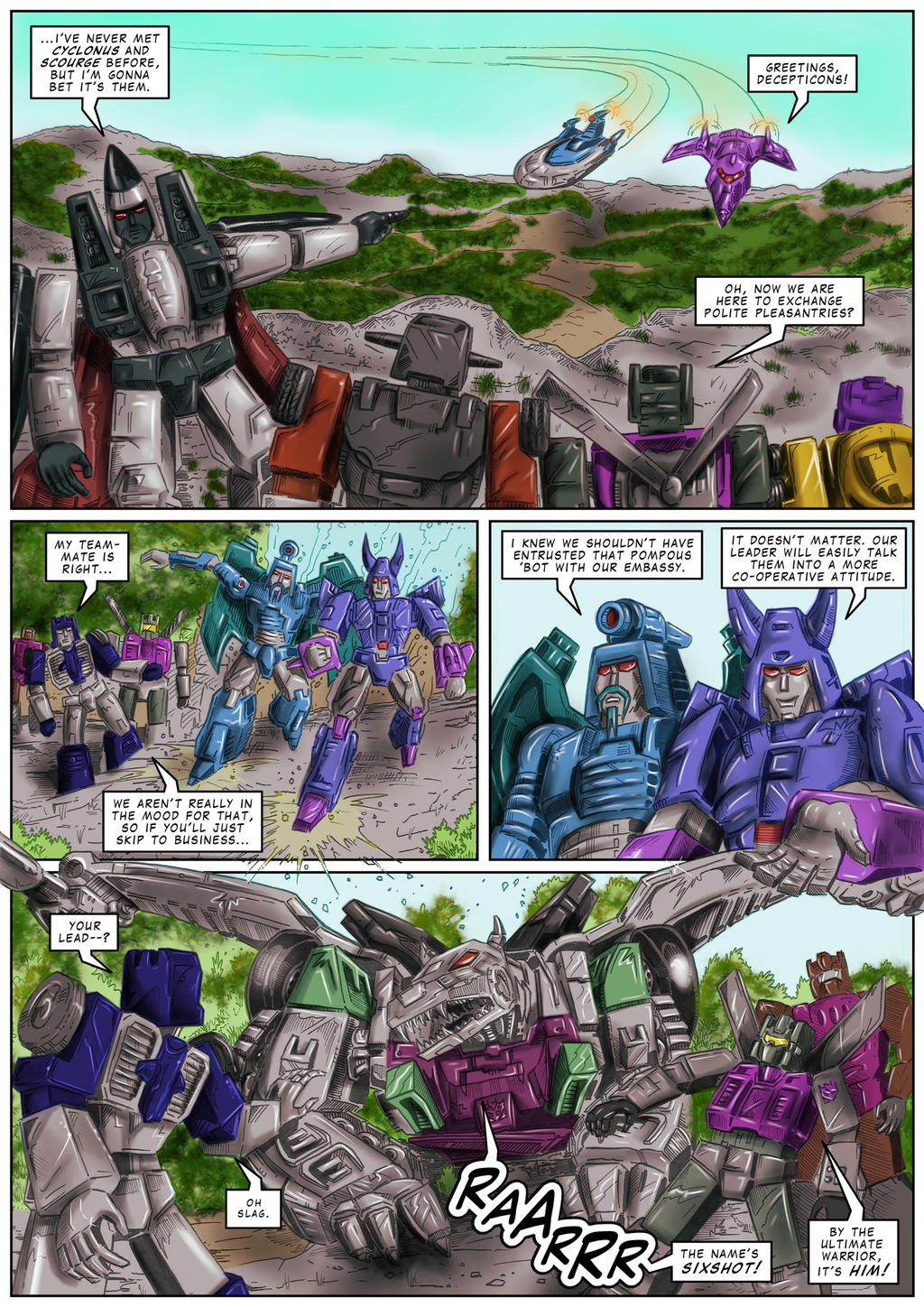 Watch
Page 2


<<Page 1: R+02 p01 AVDoP p01 eng


>>Page 3: R+02 p03 AVDoP p03 eng


- The only Decepticon reject who stayed at home to survey the base is Bombshell.

- The "bet" on Ramjet's dialogue is a reference to his Spotlight: "Always bet on the leader".

- Sixshot made only a very little appearance on the original Marvel Comics run. Exactly, it was in Headmasters #2, where he shown in jet mode on this little panel.

Nicola Balocca - Story


Joe Teanby - Lineart


Elisabetta Palmeri - Colors


Franco Villa - Edits and lettering

AW FECKIN HELL THAT IS JSUT WAY WAY TOOO DAMN FUNNY LAUGH MY FECKING ASS OFF LOL YOU KNOW A CON S IS SERIOUS BAD NEWS WHEN EVEN THE COMBATICONS ARE BAT SH!T LOCO TERRIFIED OF HIM LOL
Reply

Vortex,I didn't know you watched wrestling.
Reply

Reply

The wingwolf mode! So awesome to make an entry.
Reply

Fabulous pages. Palmeri's coloring technique appears like the perfect solution to Teanby's style. Very very nice. Great job everyone!
Reply

Cool! I wasn't expecting to see Sixshot
Reply

Sixshot was one of my favourite kid's toys and, also, his appearance in Marvel Comics was so little...
It made him a perfect choice for me for a main R+ character. 😉
Reply

Bello, bello, bello! Ha qualcosa di professionale, così montato. Lo adoro

Reply