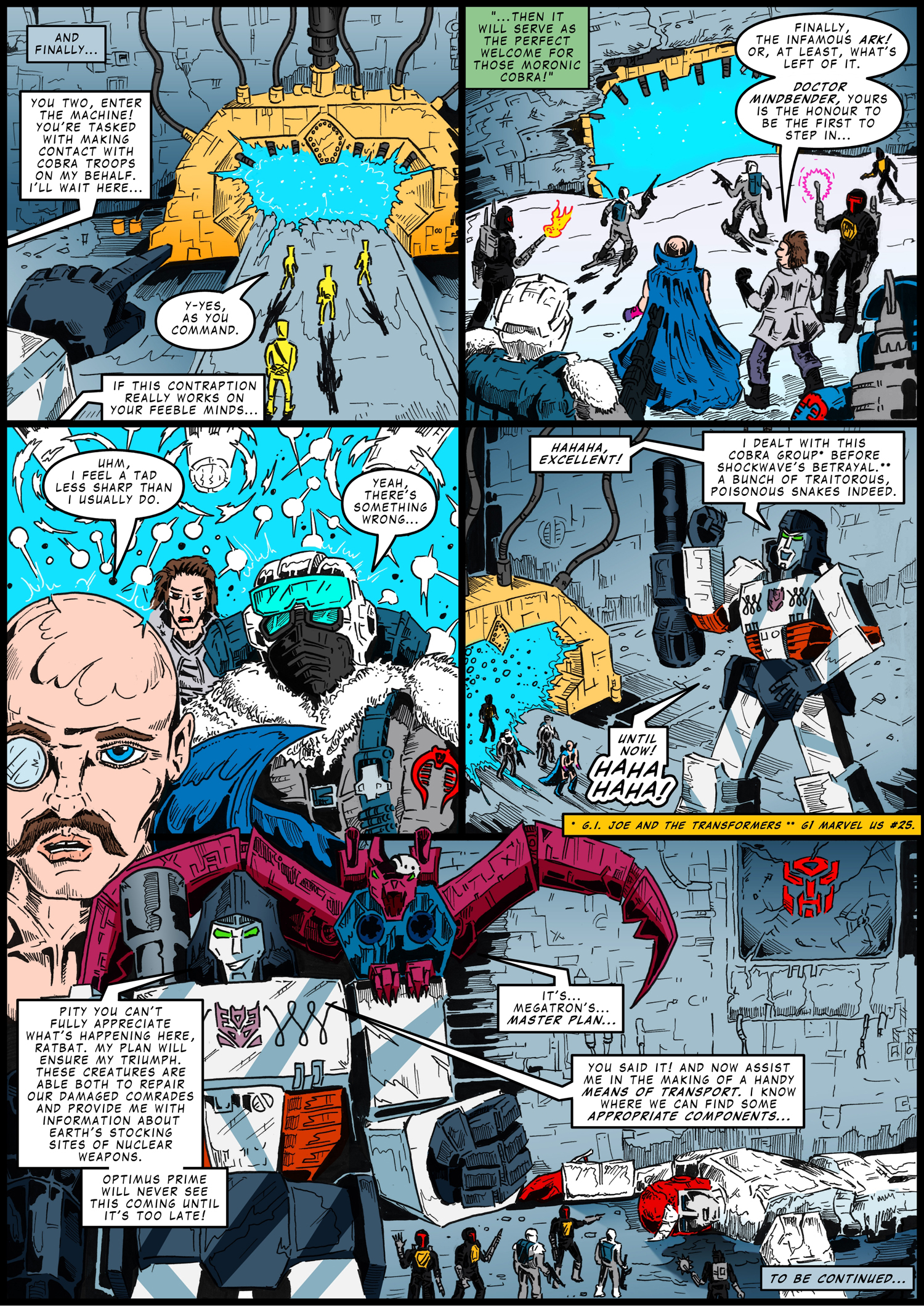 Watch
Page 16


<<Page 15


- You will see an unleashed Megatron in the first arc (#81-85) of Regeneration One.
And, obvioulsy, in other Regeneration Plus stories!

- Ratchet will be used as a part of the Megatron's means of transport seen in Regeneration One.




Nicola Balocca - Story


Franco Villa - Story and lettering


Joe Teanby - Line art


Jason Nangle - Colors


You may follow this links to download full versions of this issue:

Good stuff RegenerationPlus! Good to see you guys keeping Gen 1 alive.

Reply

Excellent! Very much enjoyed reading this story, art is great and it was good to see the inclusion of AIM & Cobra, nice touch.
Reply

Thank you!
Furman doesn't explained exactly how Megatron turned back on-line, so we had the possibility to do this.

Reply

Wow this is a Great Comic and very Entertaining

Reply

I really love this. Nice connection into the official storyline.

Reply

Thank you!
Obvioulsy, in the future, there will be other Regeneration One's "behind the scenes".

Reply

That Cobra soldier next to Megatron: "o hai new evil overlord! I'm the one who's waving!"
The snow trooper's design is cool.
Reply