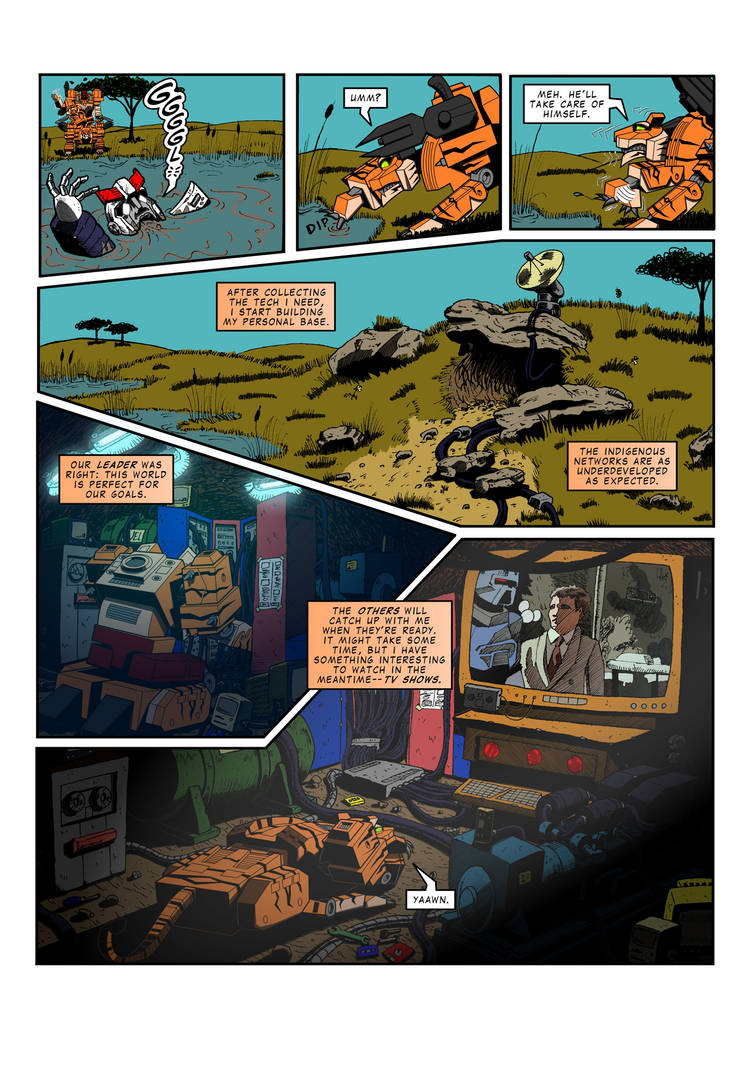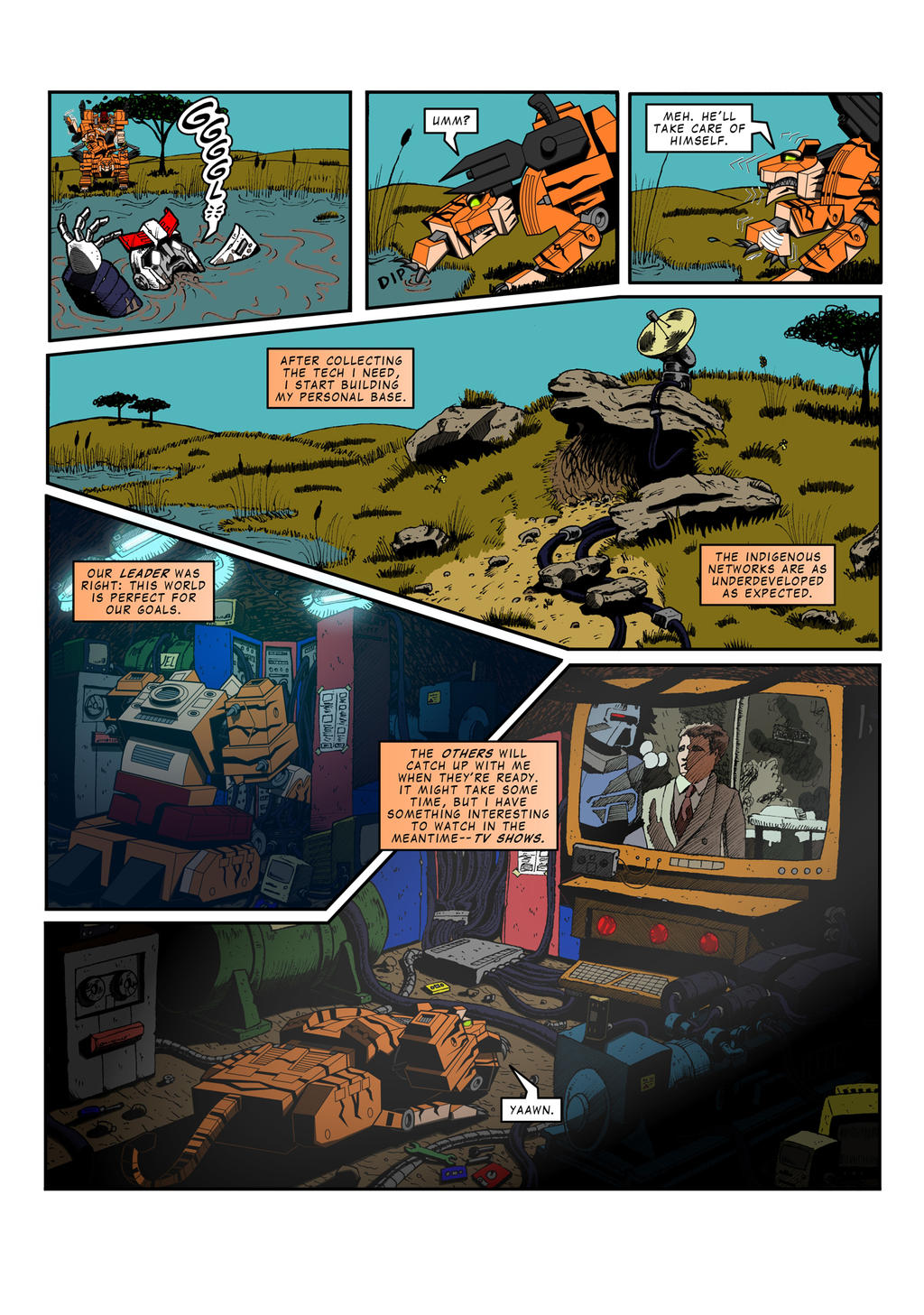 Watch
Page 10

<<Page 9 >>Page 11

Rampage likes A-Team!



Directly from the artist: "Some details: Rampage's lair includes a Cray X-MP supercomputer from 1982+."





Nicola Balocca - Story, script and poem lettering


András Gyúró - Art and story


Franco Villa - Edits and lettering


You may follow this links to download full versions of this issue:

Ha! Not even robot cats like water!
Reply

HAHAHAHAHAH, I want a tecno tiger!
Reply

There will be other tecno-animals in the future!

Reply

He's watching the original Battlestar Galactica!!

Reply

Reply

Hehe. That last panel is great!
Loved this comic. Very well done!
Reply

Reply