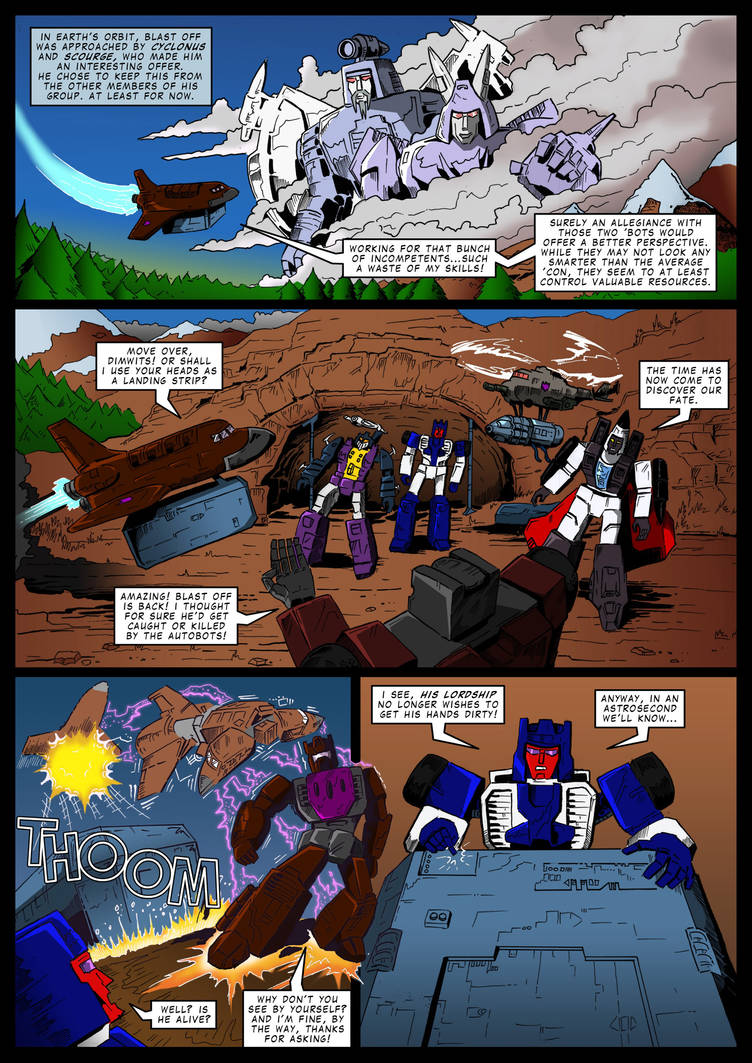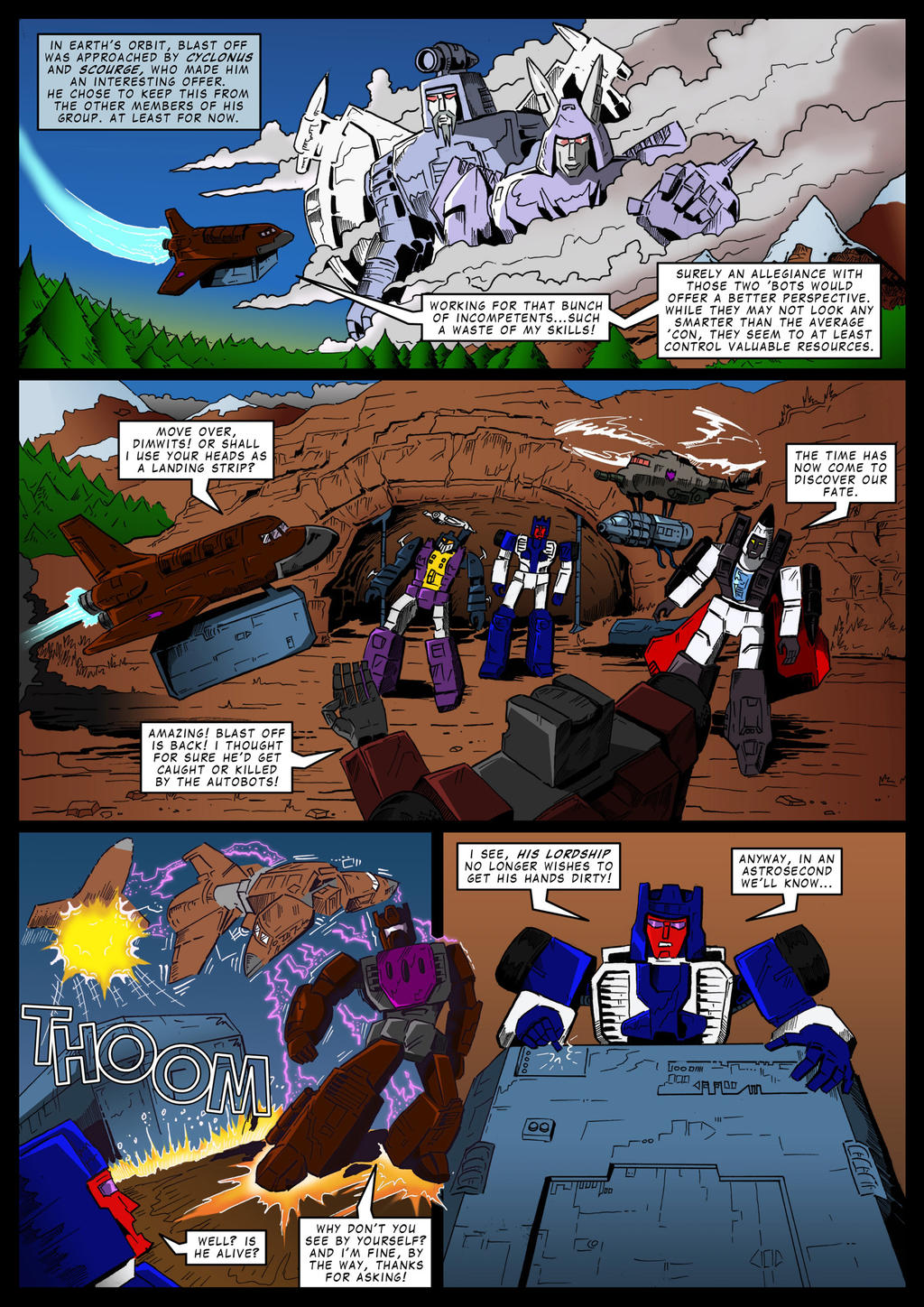 Watch
Page 2
<<Page 1
>>Page 3
In the original Marvel US run, Cyclonus and Scourge appeared shortly only in The Headmasters miniseries.

Nicola Balocca - Story

Joe Teanby - Line art

Jason Nangle - Colors

Franco Villa - Edits and lettering

Zac De Board - Edits
</p>
You may follow this links to download full versions of this issue:

Is Dead End actually... enthusiastic?
Reply

Well, his enthusiasm is more marvel at the fact that Blast Off didn't die...
Reply

Or he's being sarcastic. We don't see his face, so we can't judge. Though if he'd be sarcastic, I expected a full stop instead of an exclamation mark after Amazing.
Reply

Ehm, just a little. For a little moment, at least.
Reply