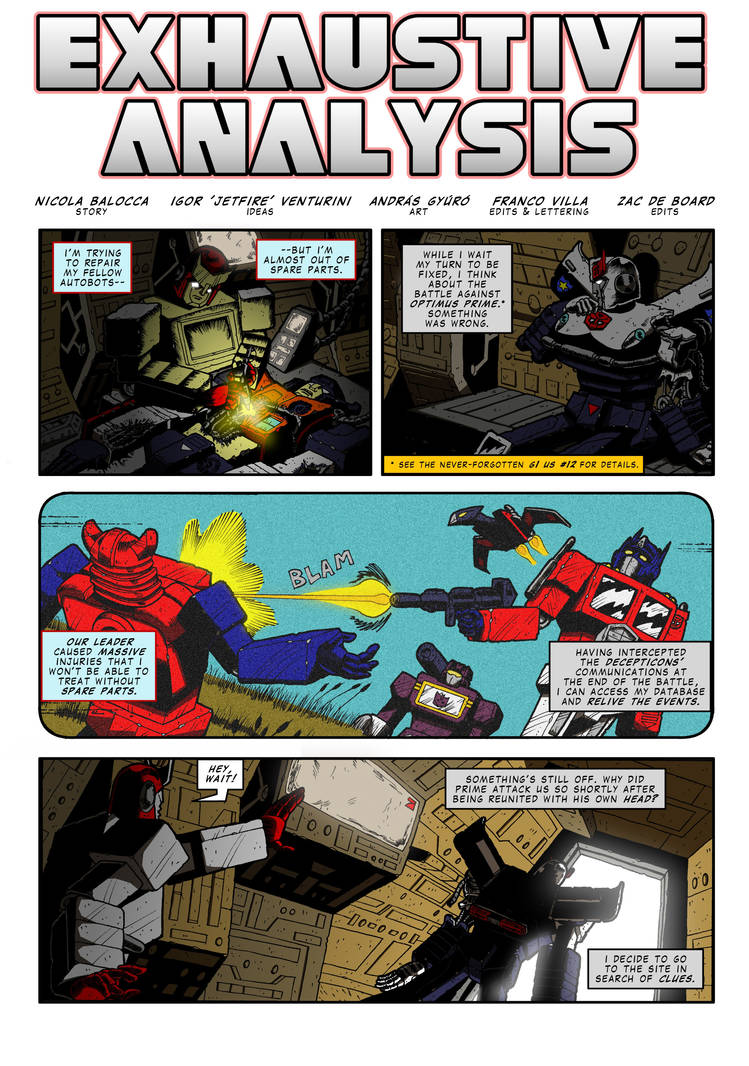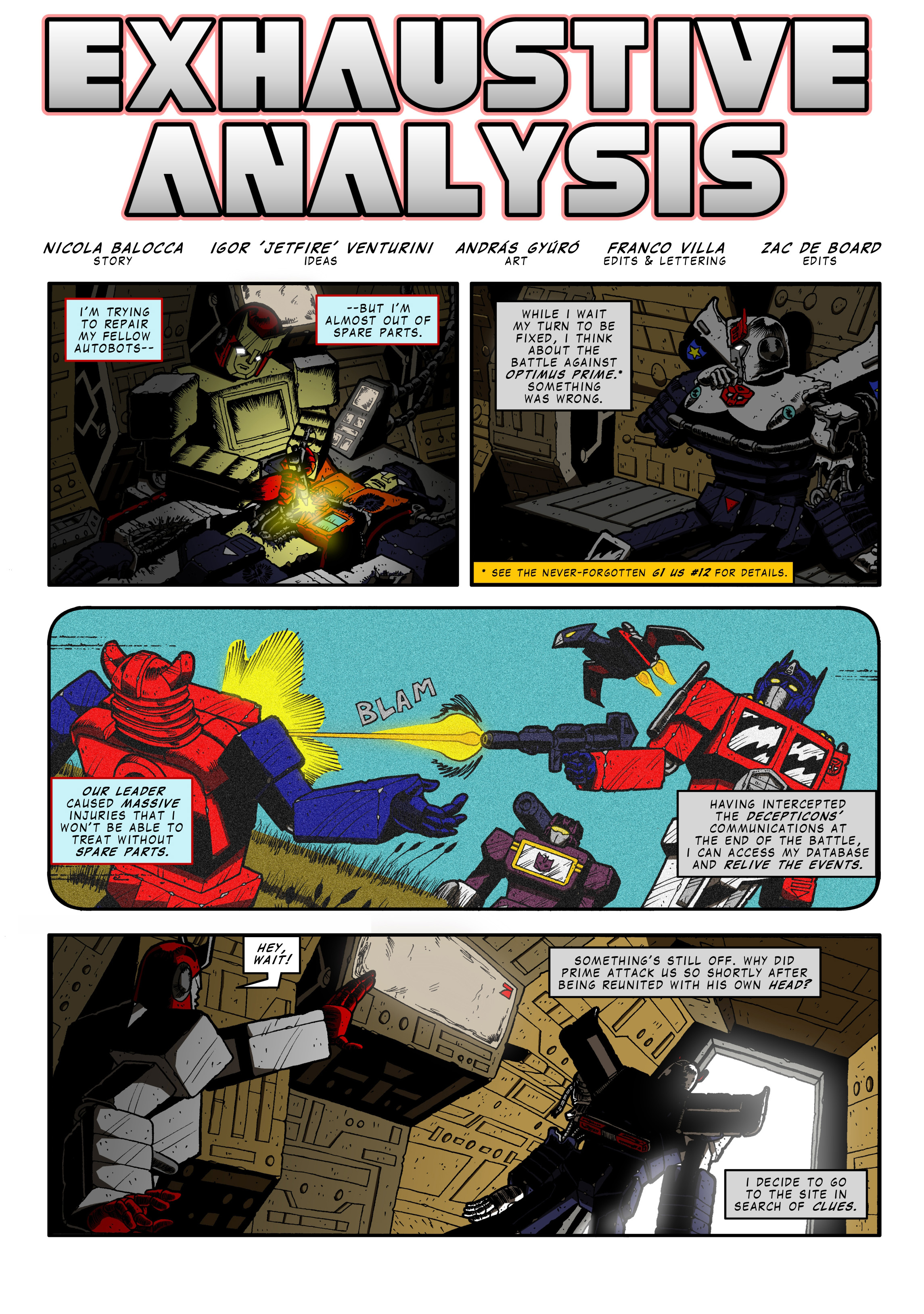 Watch
Page 5
<<Page 4
>>Page 6
This story is set shorty after
G1 Marvel US #12
, trying to explain some unclear detail.

Nicola Balocca
- Story

András Gyúró
- Art

Franco Villa
- Edits & lettering

Zac De Board
- Edits
Igor "Jetfire" Venturini
- Ideas
You may follow this links to download full versions of this issue:

I love the grain effect on the 3rd panel! Nice touch! This art is a great throwback to the marvel comics!

excellent job so far!

Reply

It's confirmed that Andras style is totally 1980!

I've chosen him because it reminds me this glorious style.
Reply

Hey, your comic is extremely great!!

This is the style what I truly like, the 1980s!

Actually, I try to follow the same style and you did an excellent job, it's awesome!!

Well done indeed!

Reply

I know my style isn't the most modern, but is it explicitly 80ies?
Reply

Well, to be honest, your style does resemble the 1980s in a very authentic way and perhaps not in 100%, but in 98% at least!

It's really outstanding, keep it up!

Reply

Oh, thank you.
I appreciate it very much

I've tried to do something in the original Marvel style, i'm happy that someone likes it!
Reply

Absolutely true! The original idea is to find artists with a '80s style and i think my choose was very good

Reply

Loving this artwork - from the old school colouring of the middle panel to the excellent framing and details of the last one. Great stuff.
Very cool to have this story thread revisited too.
Reply