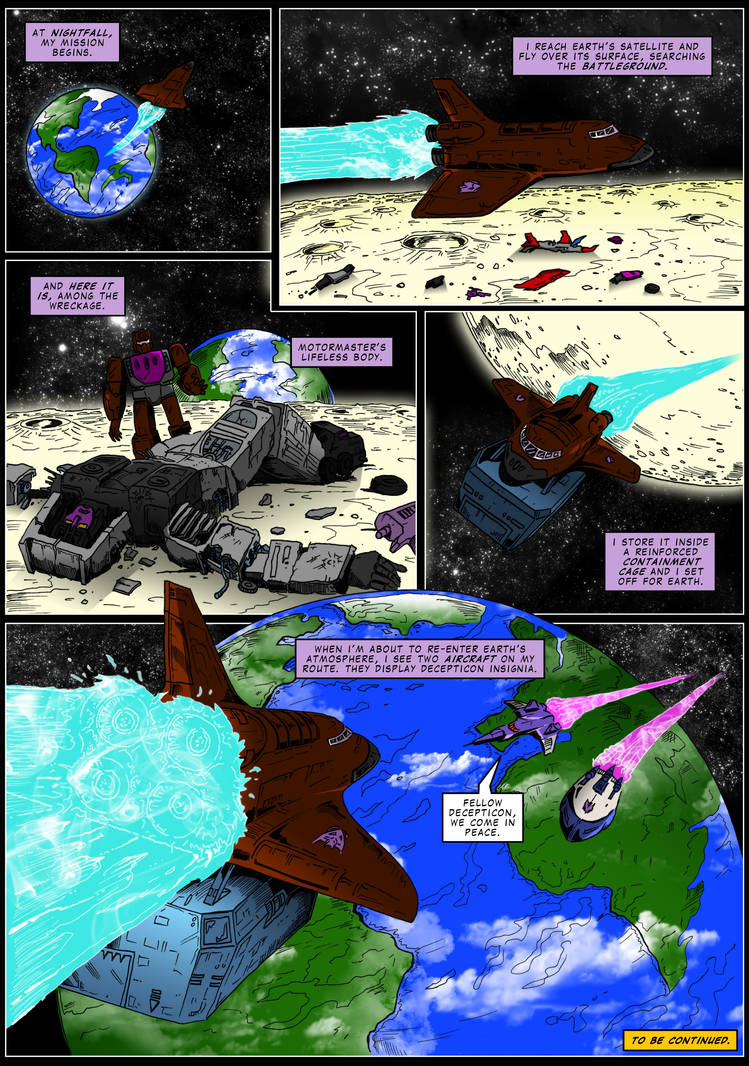 Watch
Page 4
<<Page 3
>>Page 5
For some additionl info on what happened on the moon, you can have a look at
G1 Marvel Us #41: Totaled!

Nicola Balocca
- Story

Joe Teanby
- Line art

Jason Nangle
- Colors

Franco Villa
- Lettering and edits
You can follow this links to download full versions of this issue:
JPEG, rar file
PDF, #0

So... what happened to Blast Off, and the ragtag band of Cons he was with? Has that been shown yet? If it has, I can't find it.
Reply

You have to wait for issue #1!

Hope to put it on-line by the end of june/start of july.
The line art it's almost done, the other thing not yet...
Reply

Ah, Ok! Look forward to it.

Reply

Thank you! Line art is now complete, tha pages look great! Joe has done a great work.
Reply

Wow, wasn't expecting to see Cyclonus and Scourge. Looks a bit ominous for Blastoff.
Reply

I've always loved this 2 characters!
In the US comics they appeared only in HM, so i've decided to use them on our planet.
In the future issues i'll explain how they have travelled to Earth, their motivations etc...
Reply

Yeah, Scourge and Cyclonus, masters of peaceful first contact...
Reply