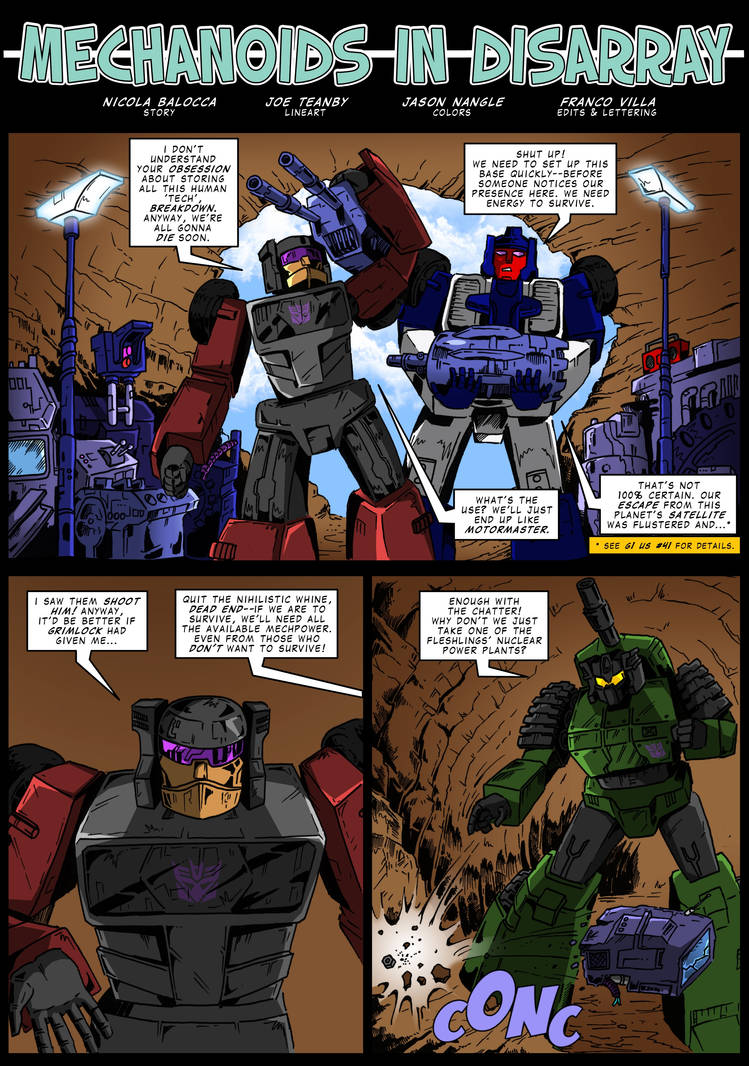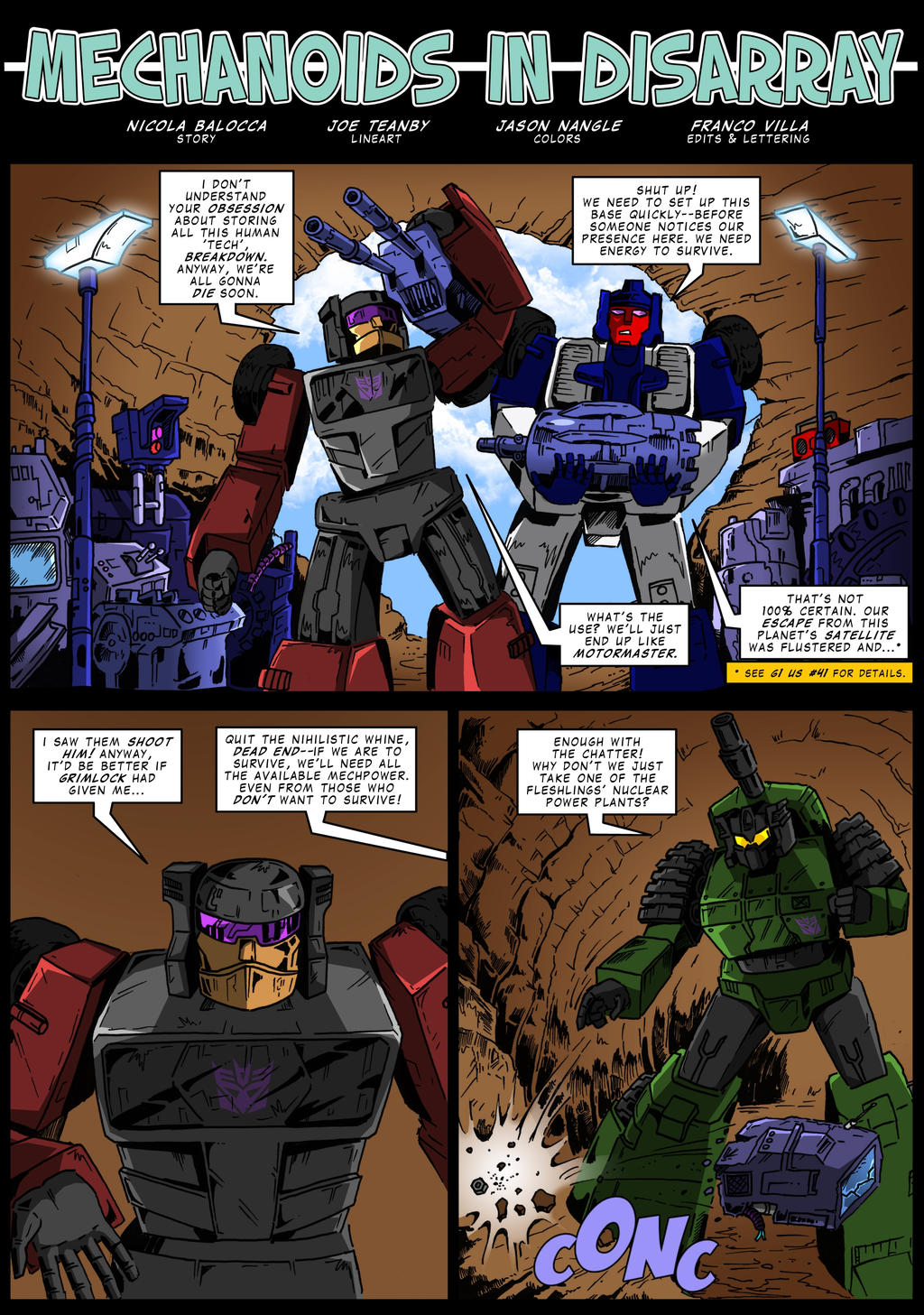 Watch
Page 1
<<Intro
>>Page 2
This story is set between
G1 Marvel US #48/49
. It focuses one some of the
Decepticons
that, at some point and without an explanation, simply desappeared from the ongoing series.

Nicola Balocca
- Story

Joe Teanby
- Line art

Jason Nangle
- Colors

Franco Villa
- Lettering and edits
You may follow this links to download full versions of this issue:
JPEG, rar file
JPEG, rar file
PDF, #0

You've got Dead End down to a T
Reply

Oh Dead End.. what a wet blanket! XD
Reply

His obsession with death is something intresting

Reply

Ah, e quando è succesdso? Ho appena eseguito una "submit" a vari gruppi a tema.
Reply