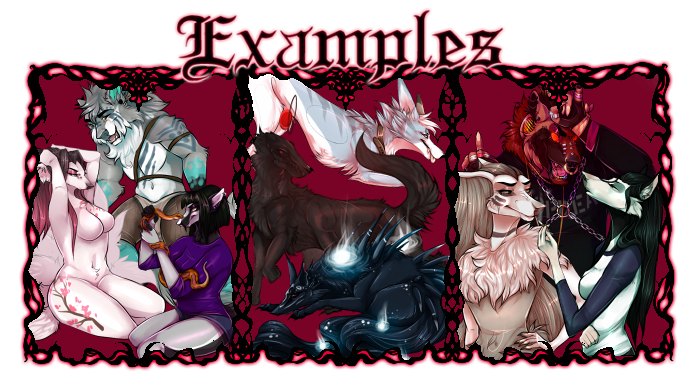 Subject Guidelines
⋗ I can draw
any
species, including humans.
⋗ Any large pets or plushies included will cost a little extra.
⋗ Complex fantasy creatures will cost extra.
⋗ If you don't provide clothing information, it'll be SFW nude by default.
Service Guidelines
⋗ You only have to pay for the drawing
AFTER
you've approved the sketch.
⋗ No refunds after you approve the sketch.
⋗ Drawings are usually pretty quick to be finished, but at times it can take a couple months if i'm busy.
⋗ Please be vocal about what you want so I can please you the first time, feel free to tell me what to change in the sketch until you're absolutely happy with it!
⋗ I only take PayPal USD.
Once you have the art: You may edit it as you please and use wherever you'd like, no need to ask permission to sell my art with the character just make sure to credit.




Poses/Fullbody
Shaded: $20USD
Flat: $15USD
Halfbody
Shaded: $15USD
Flat: $12USD
Headshot
Shaded: $10USD
Flat: $8USD
+ simple animation: $4USD

Art Queue:
trello.com/b/2bH1JAL3/art-comm…
♥Form
Username:
Character Reference:
Type of Commission:
Description:
Other Details: