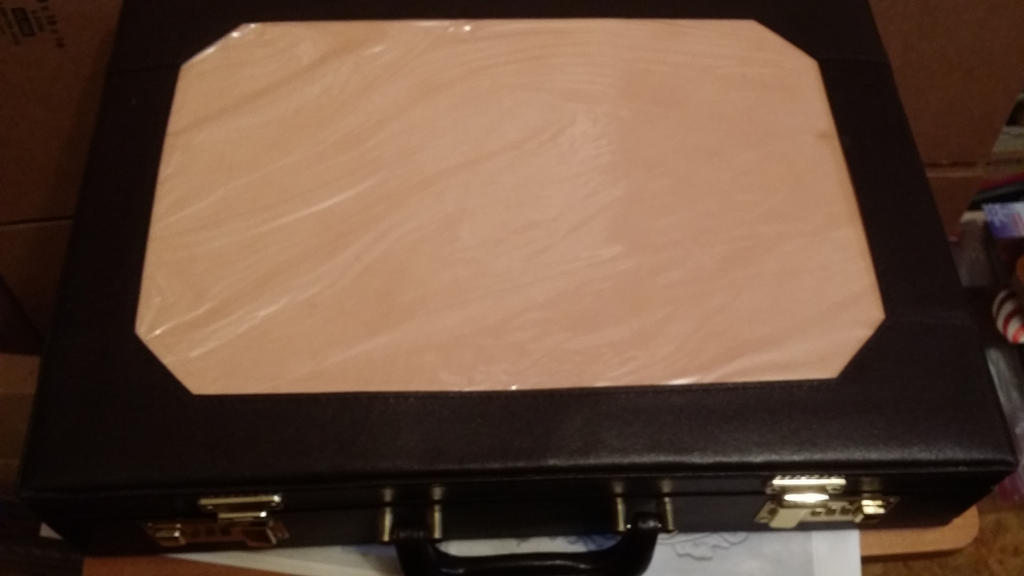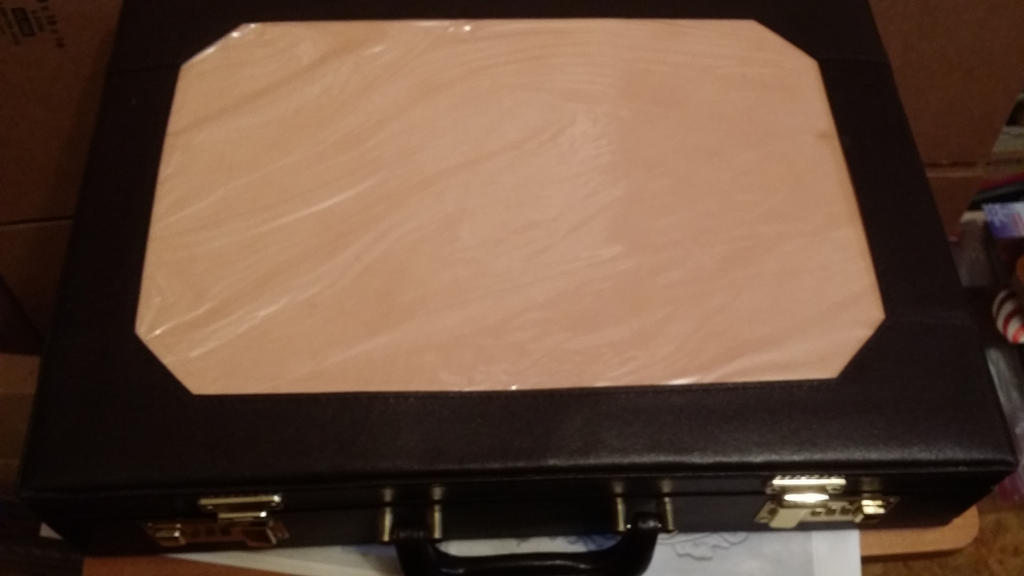 Watch
This attache kit was tucked away in a room full of boxed dolls, stuffed animals, and other things mom collected. As of yet I have not found any other leather articles, kits, or tools in that room. However, this vintage kit will be useful for an upcoming project I am hoping to put together.

I will need to see if the leather insert is still usable, and will definitely take a pattern off it before attempting to do anything with it. The closest kit to this in the current Tandy line carries a sticker 4+ times the sticker on this kit's box.

Since I don't ever remember seeing this in mom's leather crafting supplies, I think she either purchased it during the 80s, or it was something her dad had purchased. I don't recall grandpa having an interest in leather crafting, but dad thought maybe he did. If so, that could date this kit much older.