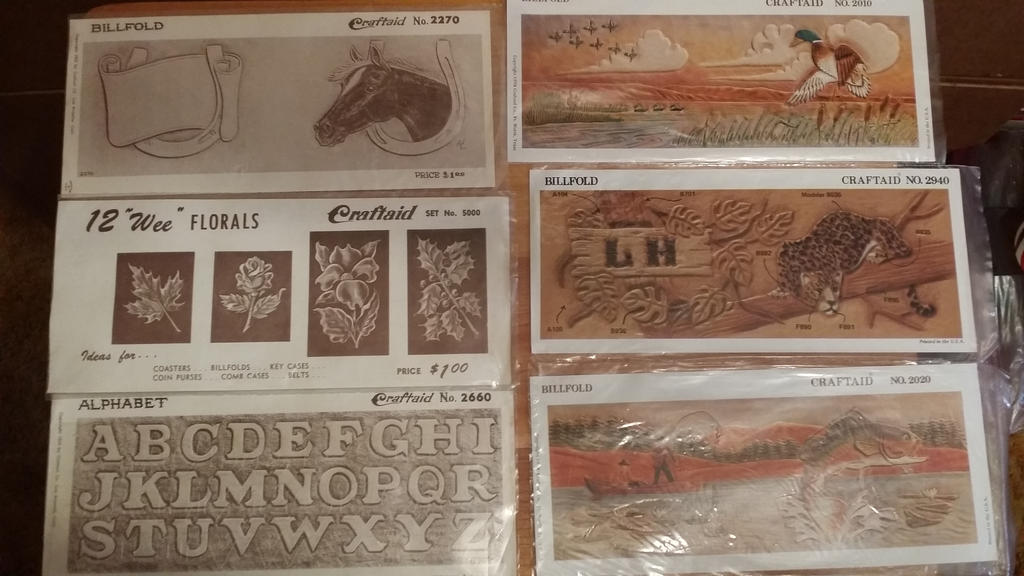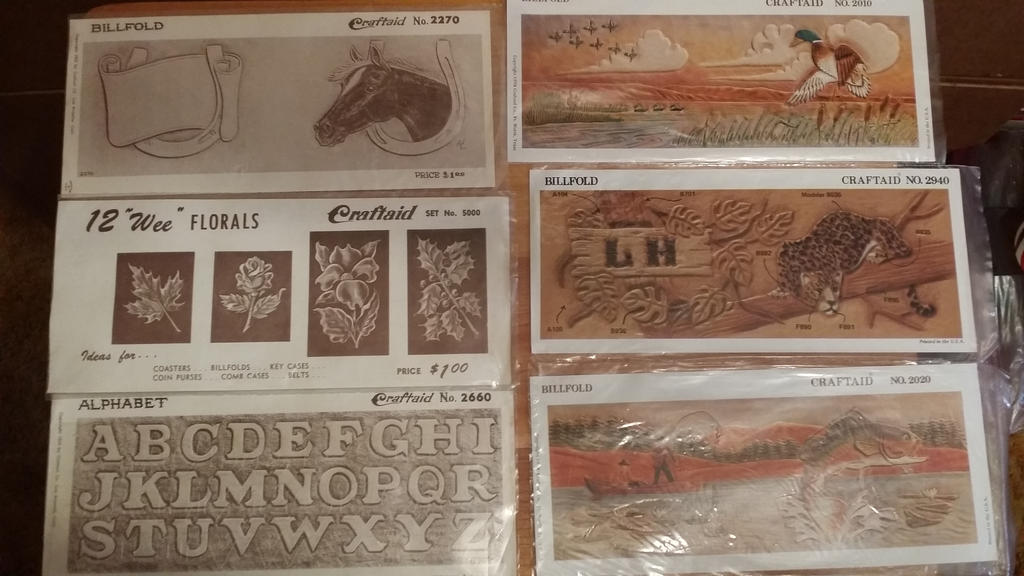 Watch
Just six of the craftaids from mom's collection.

In the bundle I was going through there were 16 wallet craftaids, 2 alphabet craftaids, 2 sets craftaids with 12 individual pictures, and a loose floral craftaid.

I purchased a number of craftaids over the years as well, and there are a number of "full sheet" craftaids between both collections. I recall trying not to duplicate these since I had access to mom's collection. The stamping tools were another story. While I liked the unique stamps, I still purchased some of the basics so I could work on the leather wherever I was rather than only at mom's.

My unfinished leather belt was also with the recently documented leather tools, but I didn't take a photo yet (maybe next time).