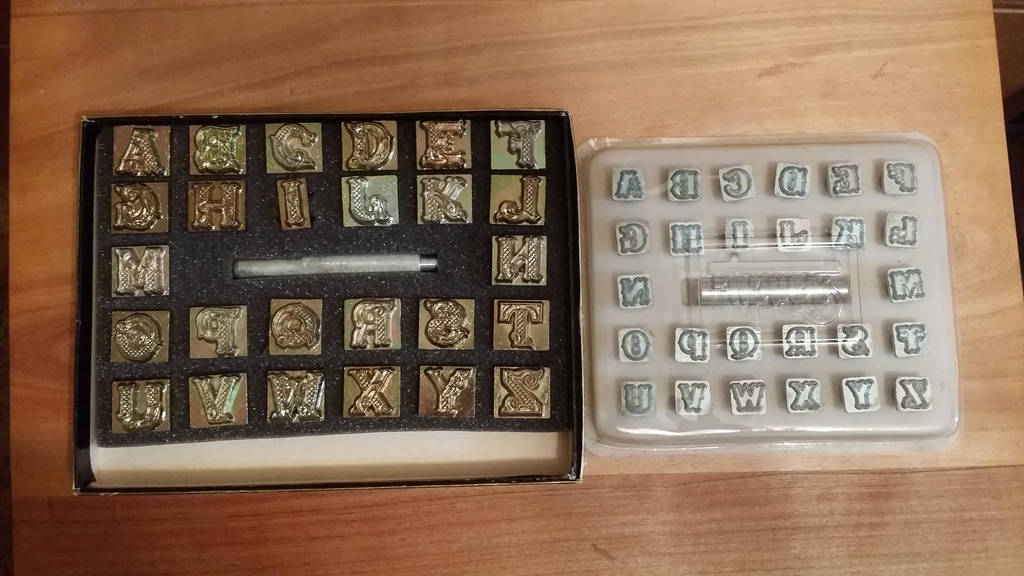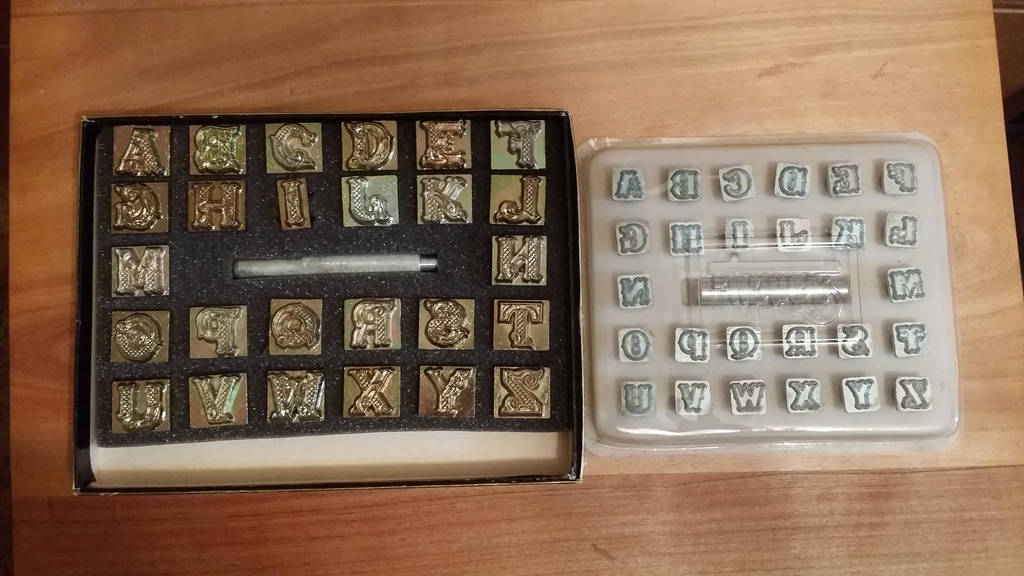 Watch
Alphabet leather stamping sets in 3/4" and 1/2" sizes.

The 3/4" set on the left was probably made in the late 70s or 80s, but the vintage 1/2" set was made in the late 50s or early 60s. I remember using that 1/2" set for so many projects, and it's still a great set.

These are both from mom's collection.