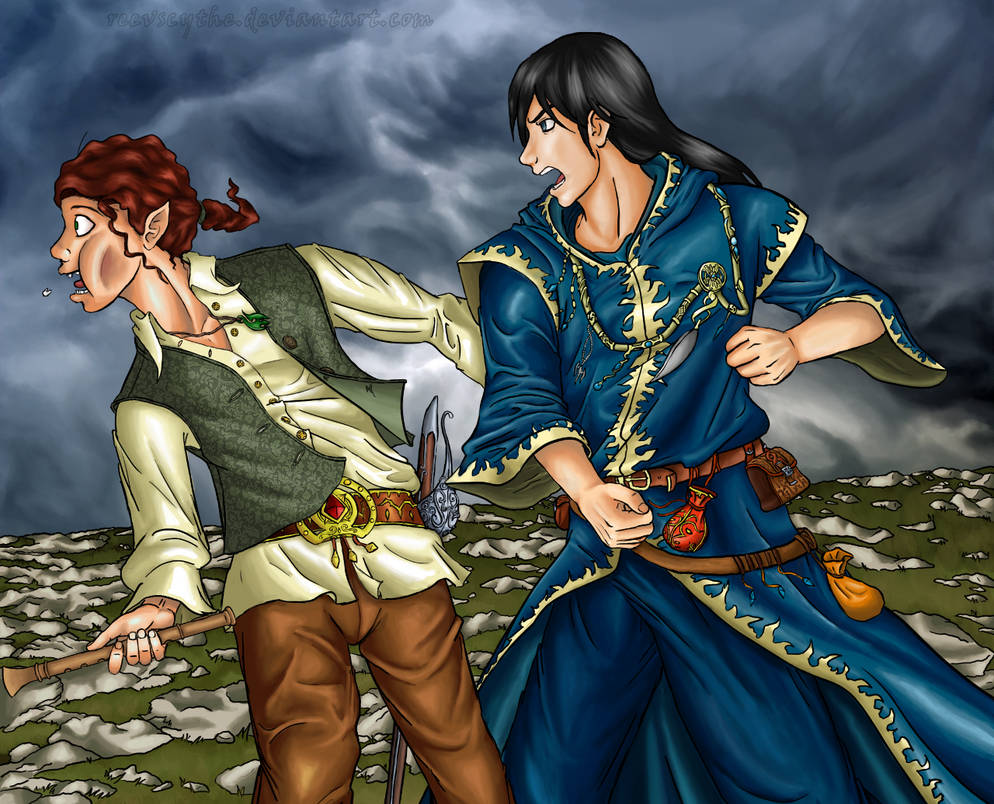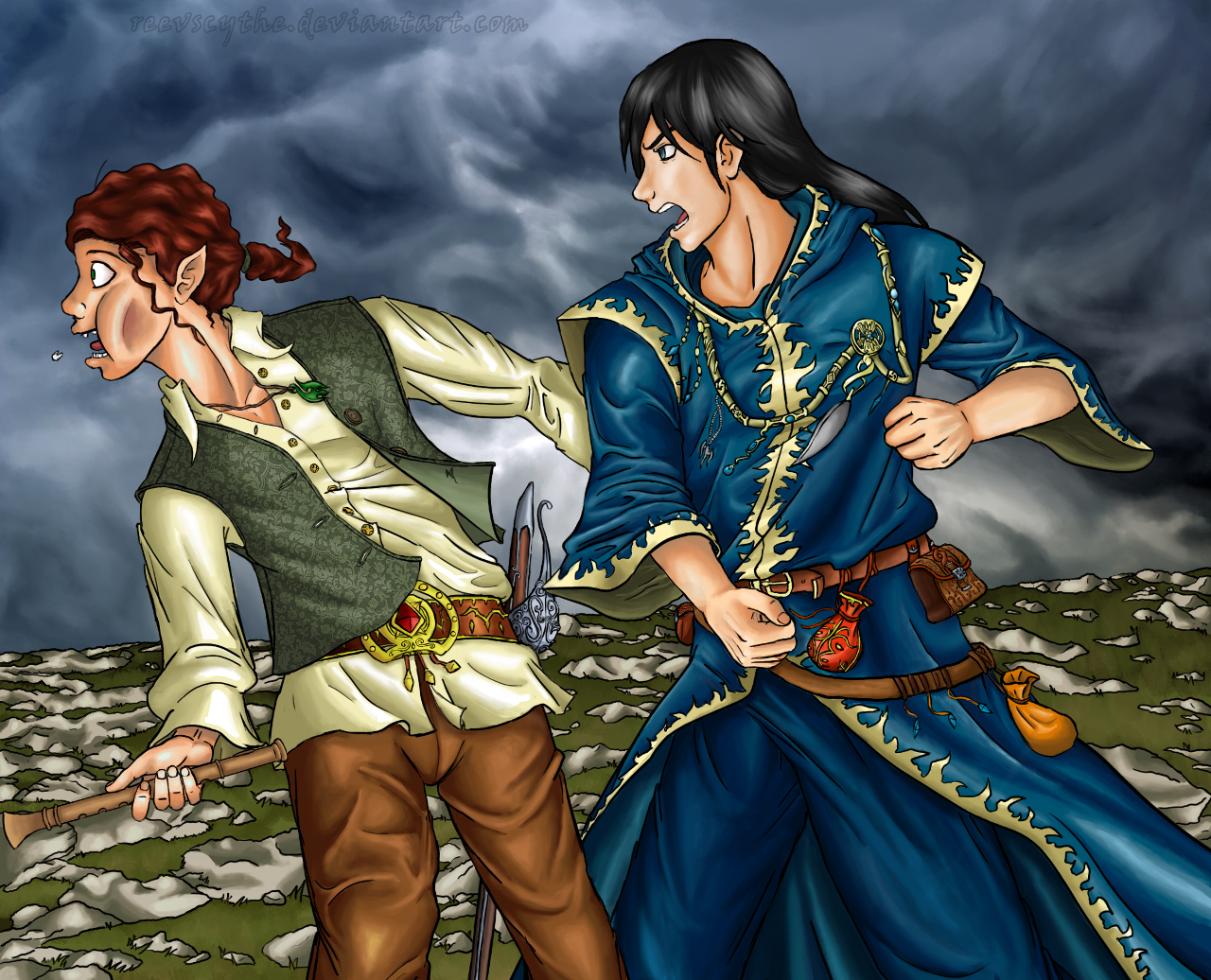 Watch
Many of you will have probably noticed my long, long inactivity.
And beside the usual "I've been busy" excuse I keep pulling out, I gotta say.. While my drawing activity has been dramatically low, it's not that I haven't drawn at all, instead!
By now, I've hoarded a number of WIP works, to which I've started working, investing time and care, but then, due to lack of free time, they all got slowly abandoned with time.
This drawing used to be one of these. But then a few weeks ago I gathered resolution, and finally forced myself to take some of those abandoned WIP and
finally
bring them to conclusion.
This one in particular dates back to the start of 2010, more than two years ago (woah..). Is an old scene from my roleplay group, featuring my sorcerer Cyan losing his peculiar "cool" and just puching in the face the bard Rubeus, after he did something very, very stupid. As stupid as challenging an ancient Djinn to battle, misjudging its incredible strengt, putting at risk the whole party.
Oh, the memories lol. If any of you has experiences of roleplaying probably knows the feeling.
Due to lack of time, as I said, and having troubles drawing hair of the characters (those curly hairs argh), I slowly abandoned it, and started to notice more and more mistakes as the time passed, and the more I noticed, the less motivated to finish it I was. Until recently, as I said!
I hope more of them will follow!
Sorry for the long comment and thank you for reading!

----------
Textures from cgtextures.com
[link]
Alternate version here:
[link]