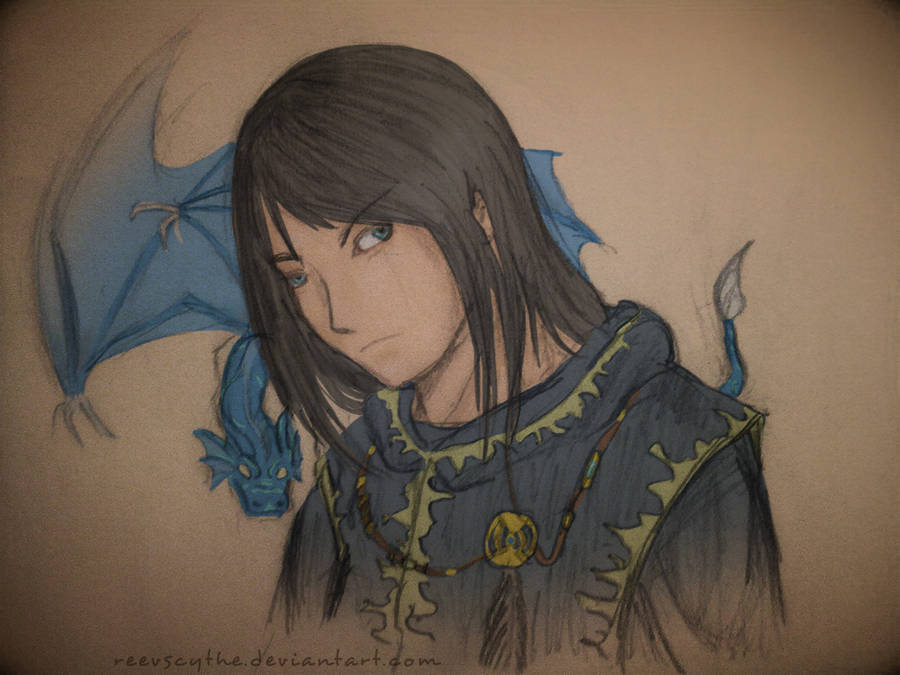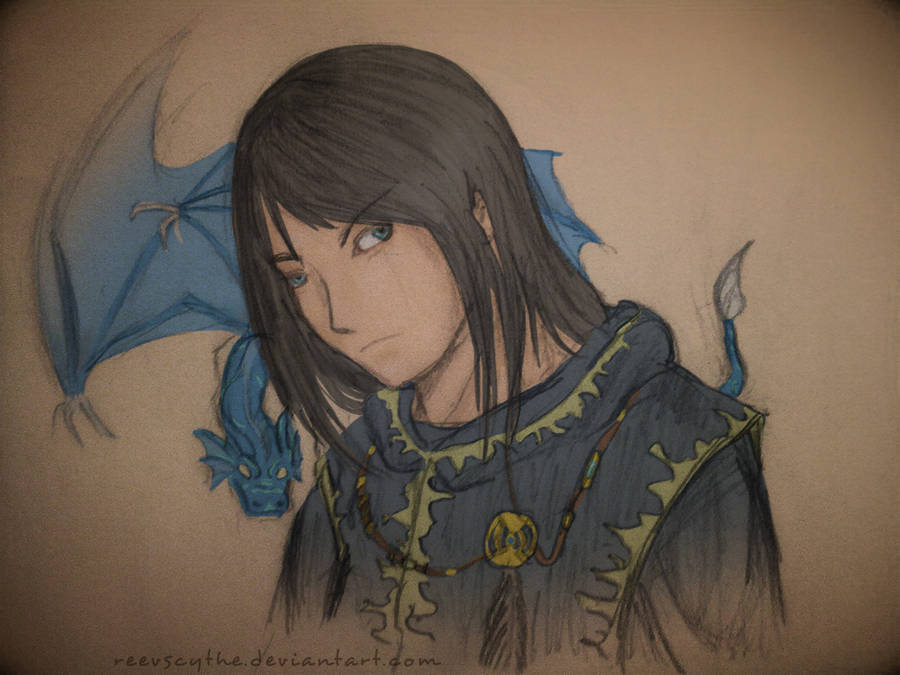 Watch
Colored version of
[link]
.
My D&D sorcerer Si'han of the Azanthar, or if you prefer simply Cyan, with its familiar Erifas, giving somebody a cold haughty look.
I tried to keep the sketchy look and the paper tecture. I kind of like this technique, especially for Fantasy characters, easily related to old tales and dusty books.
Sketch with pencil on paper, colored in Photoshop.
Thanks for stopping by

------
Cyan the sorcerer and Erifas the Pseudodragon ©ReevScythe

Aaahh thank you!

Sorry for the delay, I'm having busy days! Aaahh thanks again!

Reply

bell'effetto davvero o.o adoro quando lavoro a mano e digitale si fondono *w*
Reply

Lo schizzo a matita con sotto il digitale dà grandi soddisfazioni *_*
Soprattutto se il suddetto schizzo è ben fatto! *yay
Reply

Sì! Sto pure poco a poco affinando la tecnica però, il primo Cyan disegnato così e il Vaarsuvius erano venuti molto più grezzi

Ma pian piano sto imparando
Grazie!

Reply

Yeahhhhhhh!!!! Colorato!!!

Oddio, sembra colorato in tradizionale... Altro che Photoshop!!!

Bellissimo il draghetto!

Sai che è bello così, in stile "sketch" che dettagliato e colorato bene.... Dà un senso di movimento, di vitalità ai personaggi!

Reply

Bell'effetto vero? Onestamente cercavo solo di renderlo più presentabile per la galleria di deviantART, non mi aspettavo venisse fuori così carino
E sì, concordo! Questo è uno di quei disegni, come scrivevo sopra, che a inchiostrarli finisce solo che gli soffochi la spontaneità e la naturalezza che hanno da sketch, specie quando poi si sanno presentare bene lo stesso! Molto meglio lasciarli così

Grazie mille!

Reply

Lo sguardo di Cyan è venuto proprio bene. E' un personaggio che hai caratterizzato in maniera impeccabile!
Reply

Grazie! Sì, questa è proprio mmm l'espressione tipica di Cyan, se lo avessi osservato in un qualunque momento probabilmente lo avresti visto così ecco, in disparte da lontano che giudica gli altri con un po' di superiorità e lo sguardo freddo. C'ha buone ragioni per sentirsi superiore, è pur sempre un "eletto" tra i mortali che sa manipolare spontaneamente la magia e tutto il resto, ma in buona parte si deve soprattutto all'essere cresciuto in una cittadella di soli stregoni chiusa al mondo esterno, educato alla diffidenza.
Per questo non ho voluto fare una lineart, l'ho disegnato in un momento in cui avevo parecchia nostalgia, e mi è venuto così spontaneamnete fedele a come l'ho sempre immaginato che avevo paura di perdere qualcosa inchiostrandolo.
Reply

I like the familiar. It's well done!
Reply

Thank you! One day, after some other priorities maybe, I must learn drawing non human stuff like little dragons xD or even a cat lol, I'm completely unable. This is one of the very few times the familiar looks pretty nice

but is hidden behind his head as always anyway lol
Reply