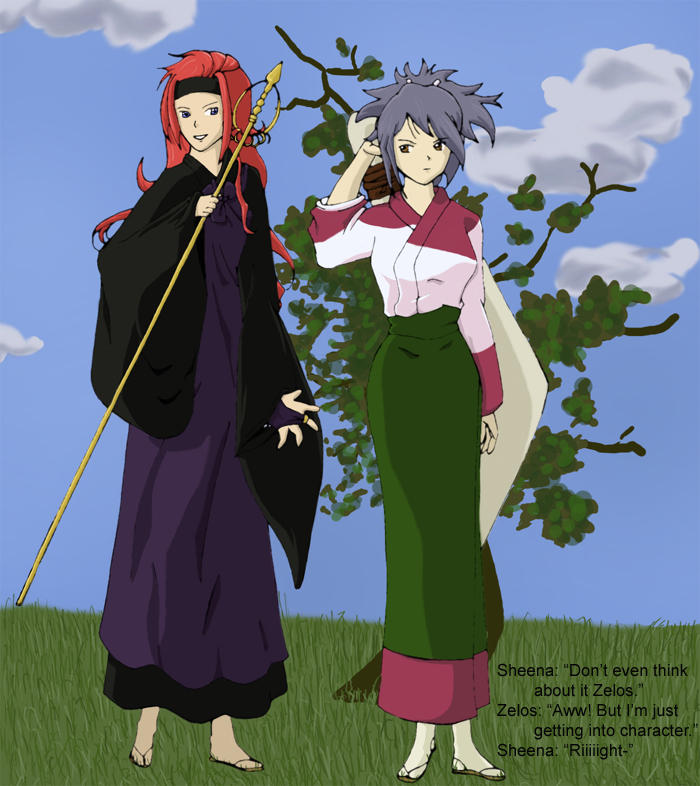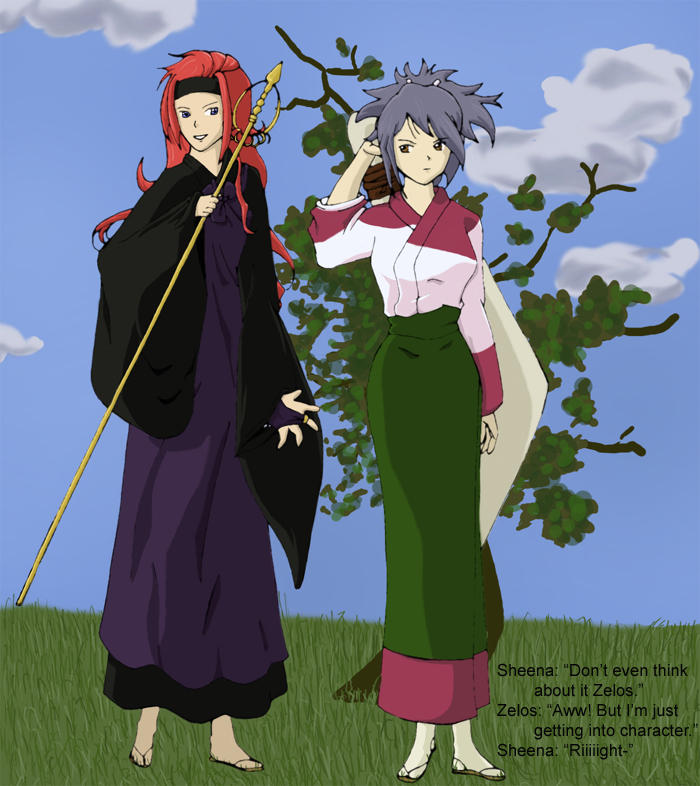 Watch
My computer is now running again, so here is the cross-over fanart I promised. And it so happens to fit the theme of Ashiteru club's contest. So it's an entry for that too. It is Zelos and Sheena from Tales of Symphonia (Gamecube game) dressed as Miroku and Sango from Inuyasha.
I picked the title because I think Zelos matches Miroku's personality pretty well, and Sheena matches Sango's personality pretty well also.
And, yes, I know that Zelos has his "kazana" on the wrong hand. But Zelos isn't very smart, as Sheena often points out... actually it's because I couldn't remember which hand it was so I decided I wanted it on the open one so that it could be seen.