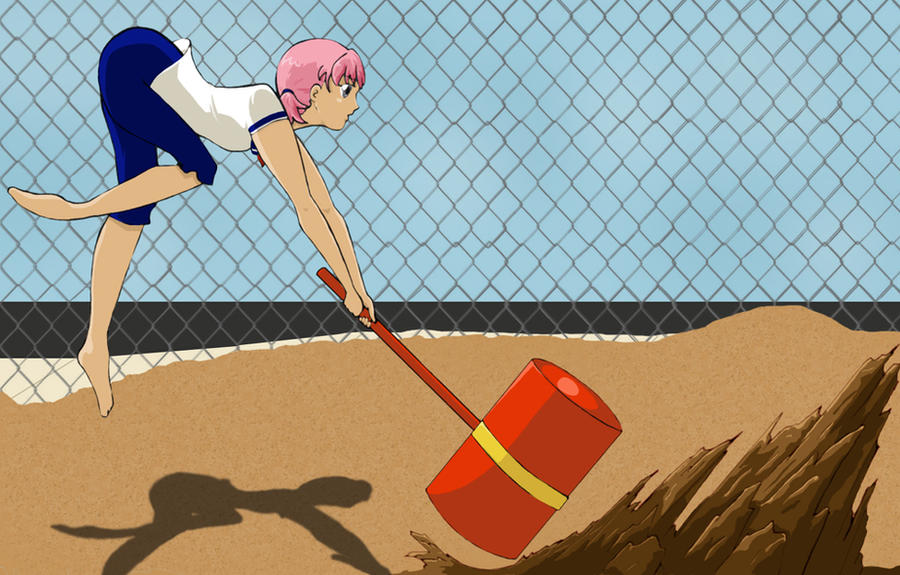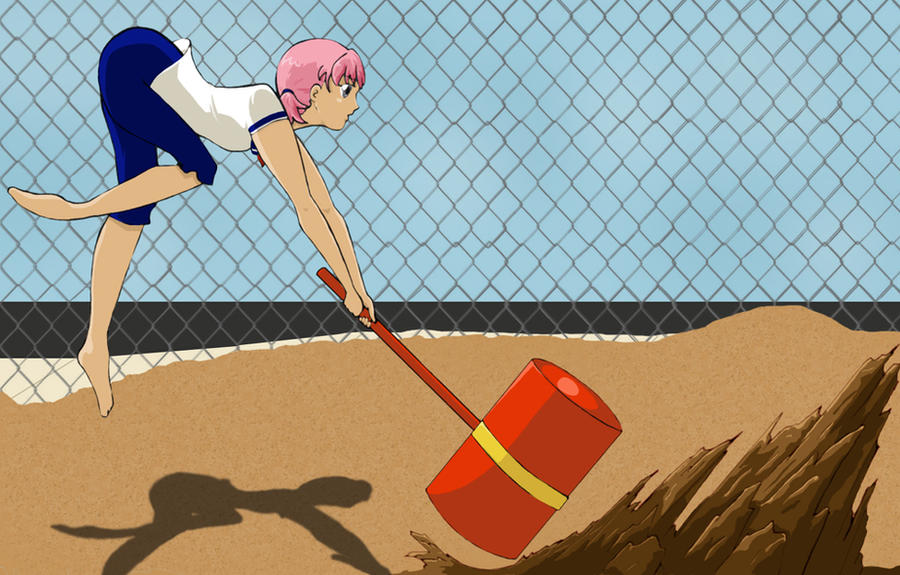 Watch
This is the third of my supergirls, Babydoll. Her primary power is super strength and her weapon of chocie is a toy mallet. Here she is using it to create an earth type attack. This is the first lineart I have done that has a pose that I used no reference for. I didn't even use reference for the rising earth. Babydoll looks a bit older here because I still have trouble with ages... she's supposed to be eleven or twelve...
I was trying to go in order of the wallpaper, but when inspiration strikes I go, and it struck on the last of the six "Babydoll"
Chain link fence brush from:
[link]

Woo! Cool one! I like her mallet! XD
Reply

Again, totally amazing! And she looks fine! Maybe a couple years older...but it's alright. And then...no references? GEEZ - ENVYYYYYYYYYYY!!!! Awesome pic!
Reply

It was a once in a life time thing... but I can always hope it means that I'm actually improving...
Reply