This is going to be fun and interesting hopefully. So here is the scope. IF you want to enter say so in the comments. That way so I know who entered and who hasn't. And once you finish the contest piece you will come back here and post a link to it, that way it will be easier for me to know who is and isn't done.
I will determine which one I think is the best by comparing them and will try to take my time. I'l be comparing them on coloring/lineart, backgrounds, shading, anatomy, and accuracy to the original Oc design. Style will not matter that much. Please don't try to replicate my style as I want to see a variety! The number of participants is not limited.
Prizes-
The prize will be an option of a full colored picture like this
Skyfall
or this
One Of Us Is Going Down
(limit is 2 OCs) Or a custom hybrid dakotian like this
Dakotian Hybrid Adopt
If there are more than 8 people there will be
three
prize slots. If there are 6 people there will be
two
prize slots. If there is less than 5 there will only be
One
prize slot.
Here are some rules
1. 1 entry for each participant
2. No being rude to other participants
3. I won't be playing favorites just because someone is my friend
4. Please don't keep this to yourself or try to ward people off, the more the merrier
5. You have to be a watcher
6. Have fun
Due Date

This will hopefully meet its current due date but if not I can add more time if needed
Starting at 4/23/2017
(EDIT) More time has been added again the new due date will be
Ending date - When ever last participant finishes
Topic

This is what you will be doing if you wish to be a participant.
Now what you will be making will be to draw your own representation of these two scene options.
Option One- You do not have to draw a full body or the same poses. Here
are the character refs Teen Kamber Dakota Ref Khar Ref and Domino Redo Ref 2017(The new version)


Option Two- You do not have to draw a full body or the same poses. Here are the characters refs Tarue ref and Archen Ref (For Archen you do not have to draw the collars, at this point in time of his history he did not have the collars.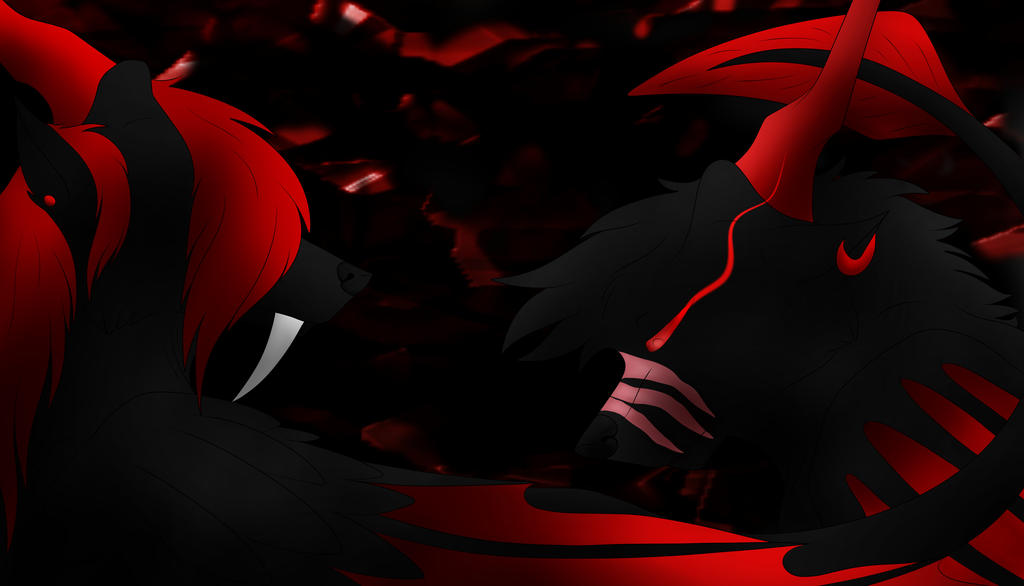 Participants so far...

HirisElevis
- Finished

victorysdfg
- Still waiting