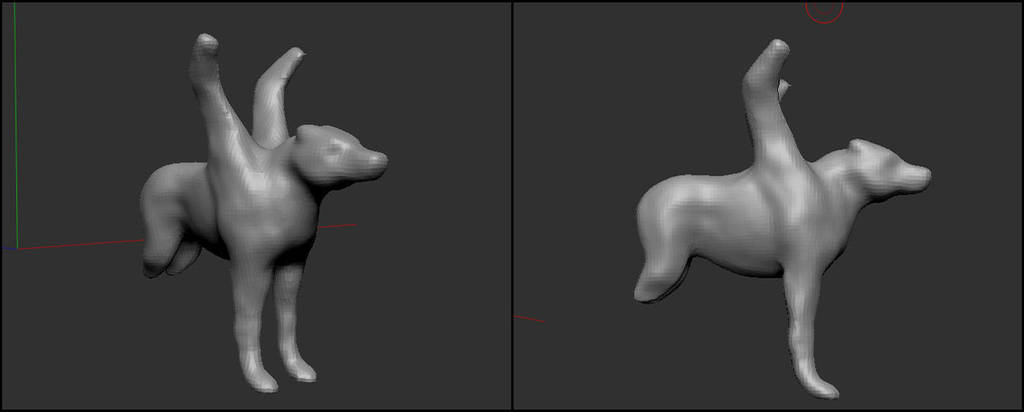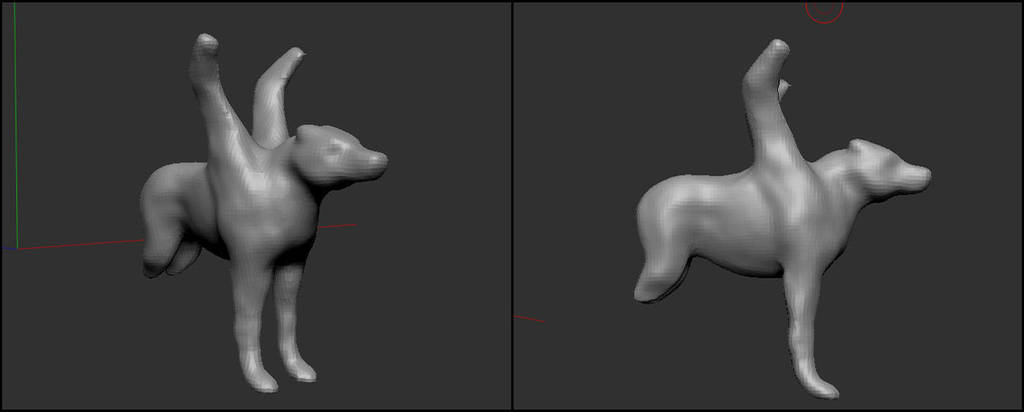 Watch
Trying out the free trial version of Zbrush and so far I got this o3o

Not gonna lie, the thumbnail actually kinda spooked me a bit.

Me thinking: "Why is its rear legs extending upwards opposite its front legs.."
Reply

The rear legs aren't finished or molded yet and animals tend to have legs like that. Then start out then curve down. They are based off of a horse and dogs rear legs. And the wings aren't finished either haha.
Reply