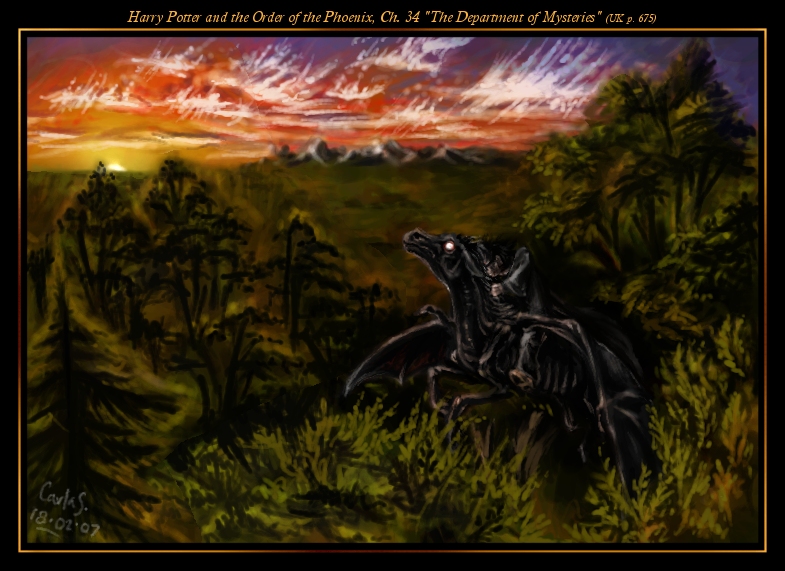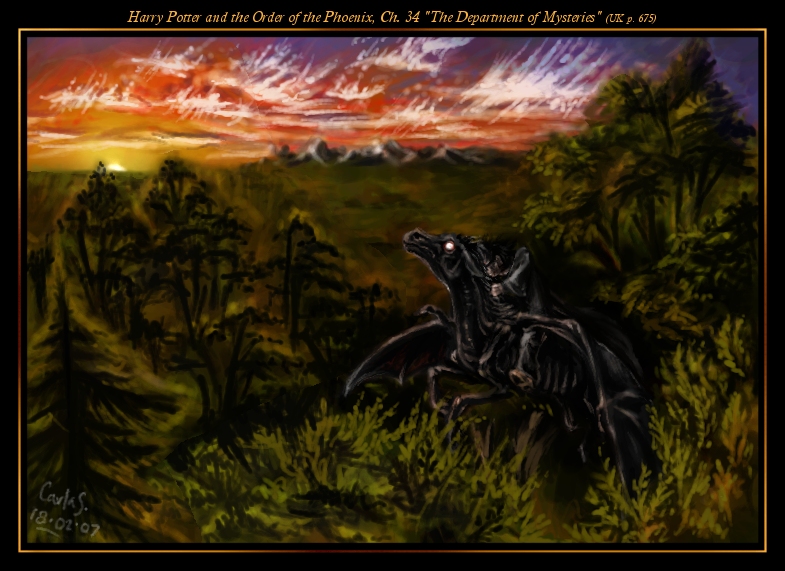 Watch
12 hours
Paint Shop Pro 7
Wacom Intuos 3 Graphics Tablet
"Ministry of Magic, visitor's entrance, London, then," he said uncertainly. "Er... if you know... where to go..."
For a moment Harry's Thestral did nothing at all; then, with a sweeping movement that nearly unseated him, the wings on either side extended; the horse crouched slowly, then rocketed upwards so fast and steeply that Harry had to clench his arms and legs tightly around the horse to avoid sliding backwards over its bony rump.
He closed his eyes and pressed his face down into the horse's silky mane as they burst through the topmost branches of the trees and soared out into a blood-red sunset."
I'm showing my love of drawing faces again [/sarcasm]
It took MUCH longer than it should have; I kept running into difficulties here and there and everywhere. Midway through painting, I dragged the horizon line down like three times because the composition just wasn't working. And it kept looking like Harry was headless. And gosh, foliage is difficult.. and sunset colours don't look very good with green... the mountains surrounding hogsmeade are bad... and I could go on about how annoying this painting was, but it's probably wearing on your ears.
But the backlighting of the trees was fun. As well as the boniness of the Thestral. Just look anywhere but Harry's face