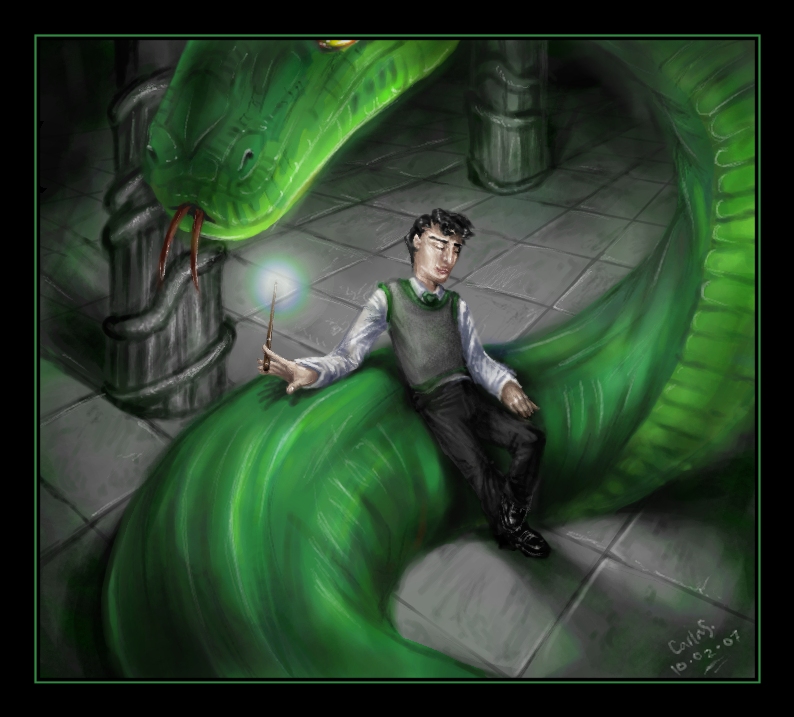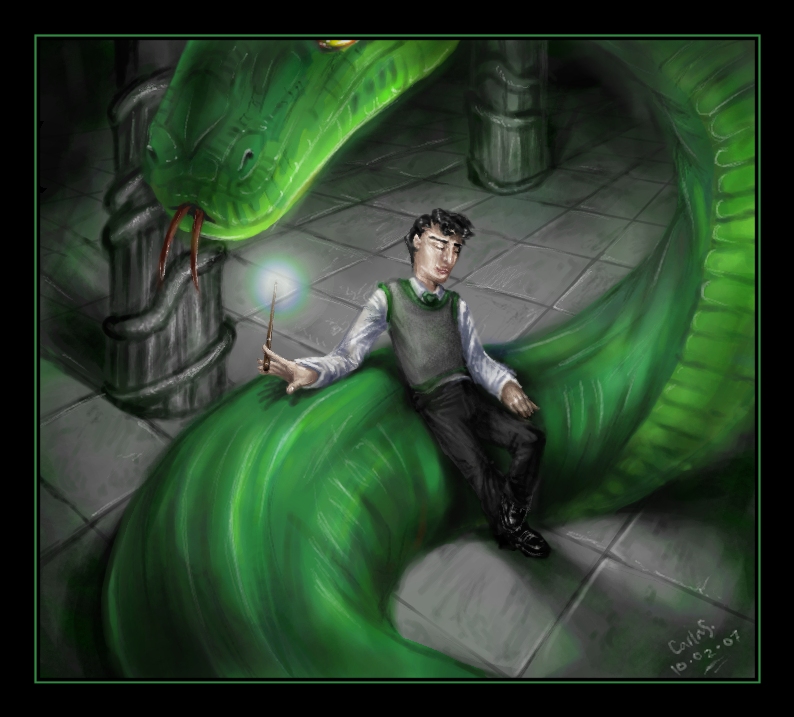 Watch
6-7 hours, PSP7, and 3 runs through of my Tchaikovsky CD. Tom Riddle is (c) to J.K. Rowling, o' course.
The "Heir" of Slytherin also has wonderful hair too. *watches it sparkle in the wandlight*
YAY I've finally drawn a human well enough to not cringe or recoil whenever I lay eyes on it. I struggled a lot with that bent knee though, and it took about 2-3 hours solid work this morning to get that face looking right (with a typical Slytherin smirk across it), and the folds of clothing were tedious, but all in all I like how this turned out. My favourite parts are the shadow of his right hand, the perspective and his ebil eyebrows x3
Well, the young Tom Riddle always intruiged me. Many people I've seen tend to dismiss him as a psychopath, but I think that's unfair. I still reckon sixteen-year-old Riddle would have been able to redeem himself if only he "looked in the right places". But I do admit it would be naive in the extreme to believe that present day Lord Voldemort would be a "right little angel" if he just took a little therapy.
Oh yah, and I can't tell whether he's closed his eyes or is looking at his shoes. But he needs a way to make sure he doesn't unintentionally look Slytherin's Monster in the face, doesn't he?
Proportions are wrong, the shoes are bad too, I know. But I'm not used to drawing humans, so nyah

...and in case you're wondering, yup, I've signed this with my real name, Carla S. And if you want you can call me Carla.