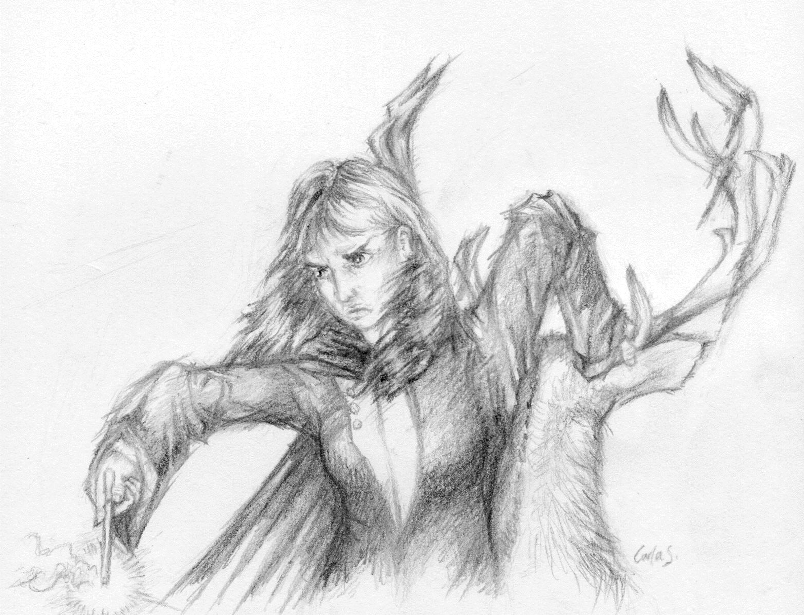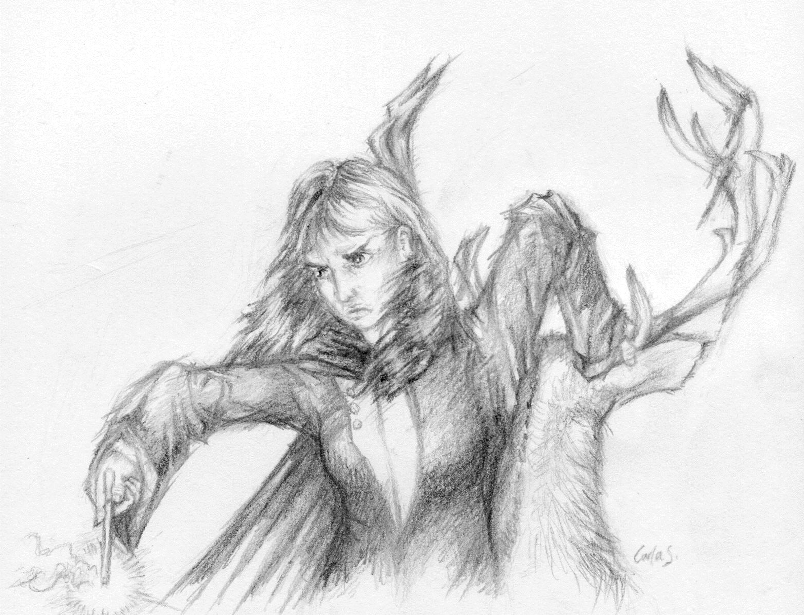 Watch
As I've mentioned many, many times before... I don't like drawing human faces at all >.> So this is practise to make it all less painful.
Lily Potter, fleeing Voldemort while (why not?) riding James "Prongs" Potter. I really wanted to see why it would be important that James could turn into a stag... it's not like James in that stag form has been used much at all in the series, and this is what I thought could make it useful.
Lily must be injured in the legs or something... and in an un-apparatable area... and in a place where it wouldn't leak out that her husband is an illegal animagus... but not injured enough to stop her twisting around in the saddle and aiming hexes at the pursuer... nyeah.
AUWGH! I just thought of something! I wanna sketch Prongs kneeling down to give 15-month-old Harry a piggy-back ride (unless babies of that age are too young for piggy backs... in which case, this be Prongs in an alternate universe where Voldemort chooses to kill Neville instead and Harry grows up with his parents)

That would be so sweet... I wanna have a Dad like that! ME!
(er, just for the record - Dad, if you're reading this, which I know you might, I want you to know that I love you even if you couldn't magically turn into a deer.)
...
James and Lily Potter are (c) JK Rowling obviously