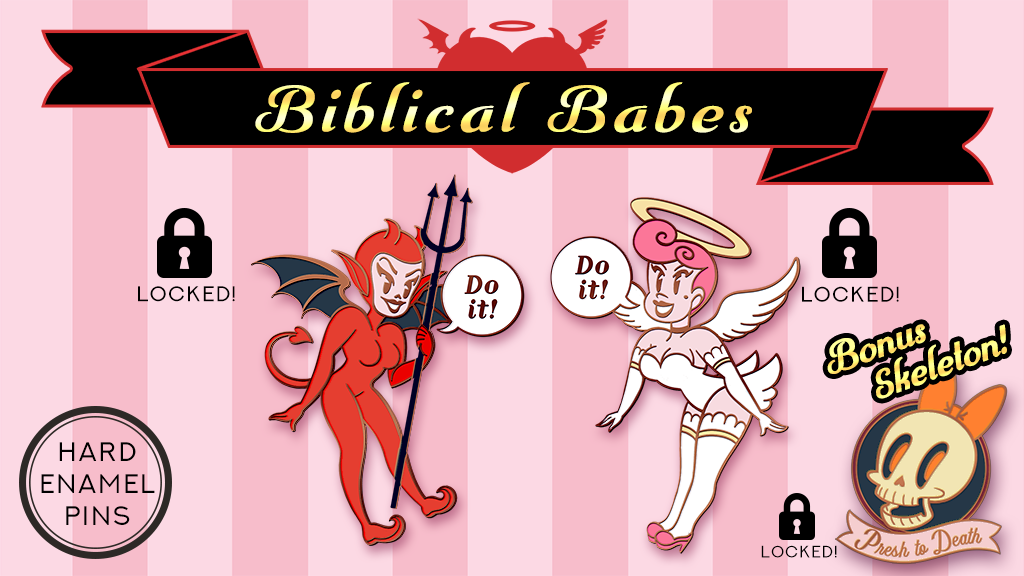 (My latest
Kickstarter
is now live!)
Thanks to all the support I've received for my last (successful!) Kickstarter campaign, I have enough wares for an Etsy store now. Check it out!
My Etsy Store!
It's mostly stuff I sell at conventions. I'm excited to get more into the enamel pin game- Hoping to launch another Kickstarter in January once I finalize the designs. So expect more pins (and maybe patches, and tape, and dumb greeting cards) in my store this year!
Thanks again for all the love!