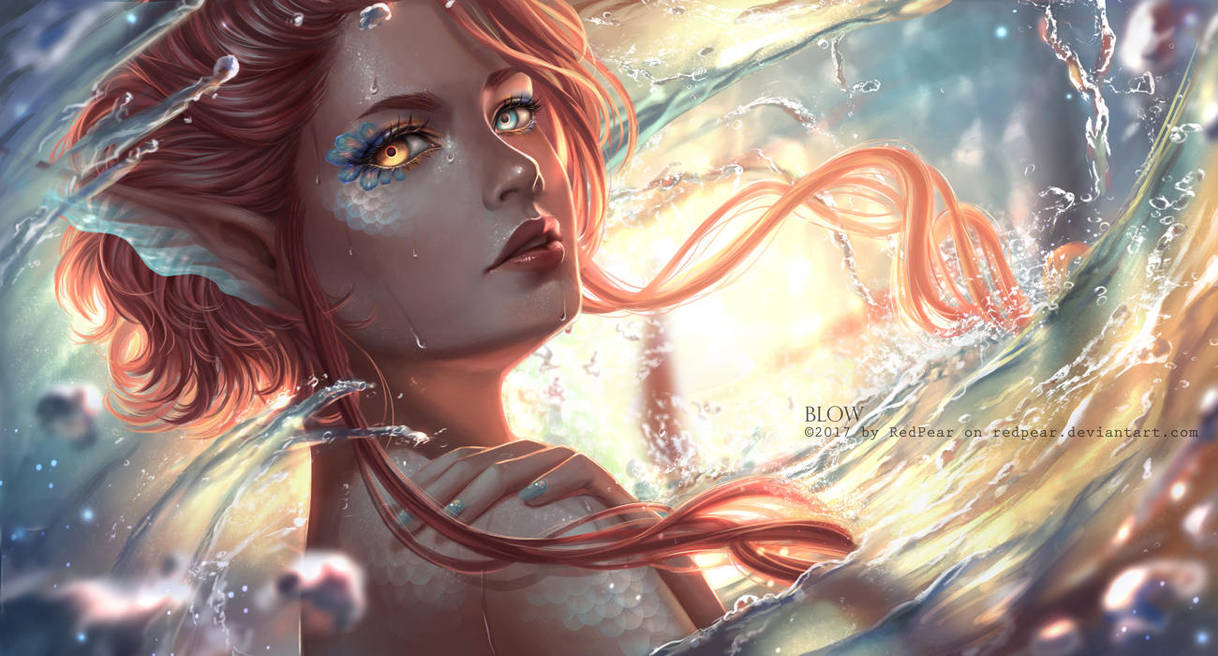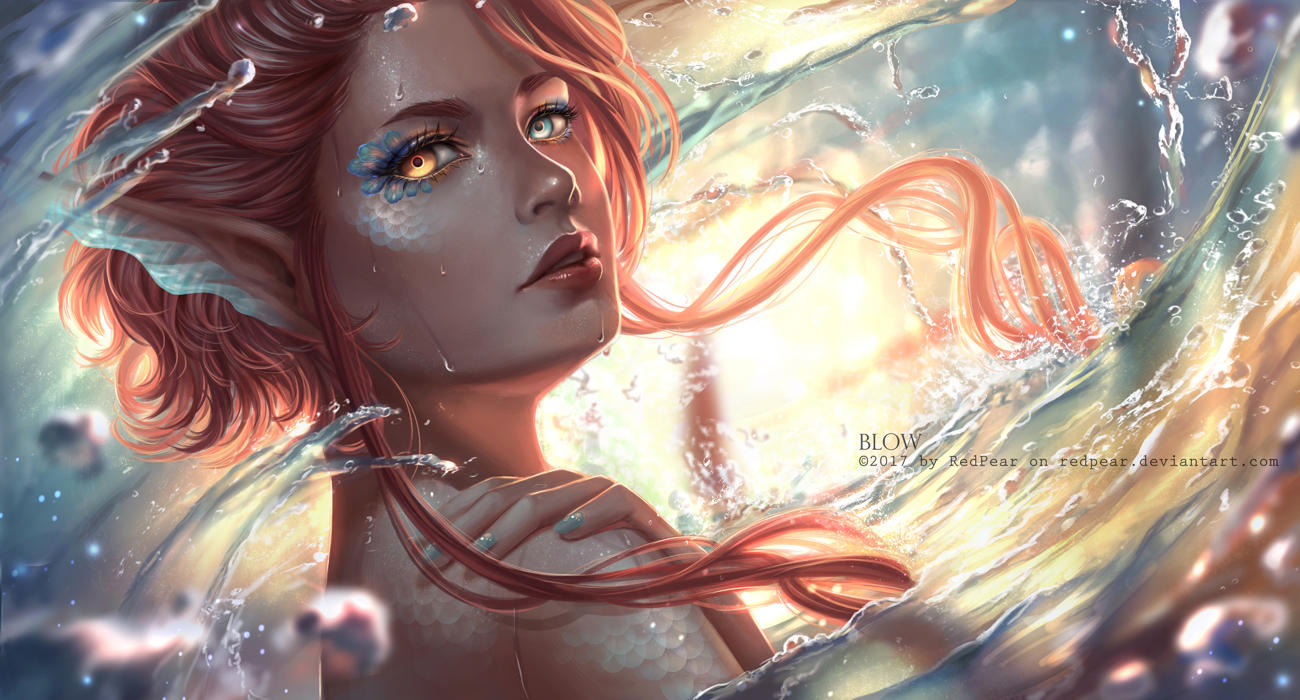 Facebook | Tumblr | Twitter

hell yeah~! here's the third piece of 'The Mystery of Nature' series.
This was finished and supposed to be uploaded around the end of last year but I haven't had time to even turn on the PC. T_T

Blow is not her name. lol It's just a simple word that I chose to interpret the pic.
(I sure will rename all their names when I come up with a better idea.)
Blow represents the aquatic animal while Blaze is a carnivore and Blend is a herbivore. (whoa I unintentionally chose the word start with BL for all names. o_O)

I feel like I put too much details on the water and it distracts the gaze from the character. However, I didn't have time to fix it, so, I left it at that. X(

Here are other pics from this series~


there will be more~~ hope I will have time to finish it. Y_Y



--Comments and critiques are more than welcome!--

hope you like it!


Daily Deviation
Given 2017-01-24
First off, this is a stunning piece of work, so feel proud for it, but on to the actual critique. The main problem I found was in the lighting, more specifically the areas in which lighting appears on the characters face and body. While it looks nice the way it is, take into account that since she is turned away from the light, and that the water closer to the "camera" appears to be darker(meaning their's little chance for light reflecting from their), her features should be turning darker. Areas where this is the most prevalent are the forehead, neck, shoulder, fingers, and ear. Overall the picture is fine as it is, and I personally say it's fine how it is.
The Artist thought this was FAIR
8 out of 9 deviants thought this was fair.
I really love the look in her eyes, but I especially like the flow of her hair. The details are simply amazing. I do not agree that they distract from her gaze, but rather, they frame it quite nicely. The use of light is great as well, creating a neat vignette effect.

I do not feel I have much to criticize, though this feels more like a detail of a much larger work, since I feel like I want to know what is happening outside of the frame. The scale effect by her eye and near the shoulder is the weakest part to me because it looks flat compared to the rest of the piece.

Keep up the great work! I would love to see more like this. It would make a great wallpaper!
The Artist thought this was FAIR
7 out of 7 deviants thought this was fair.