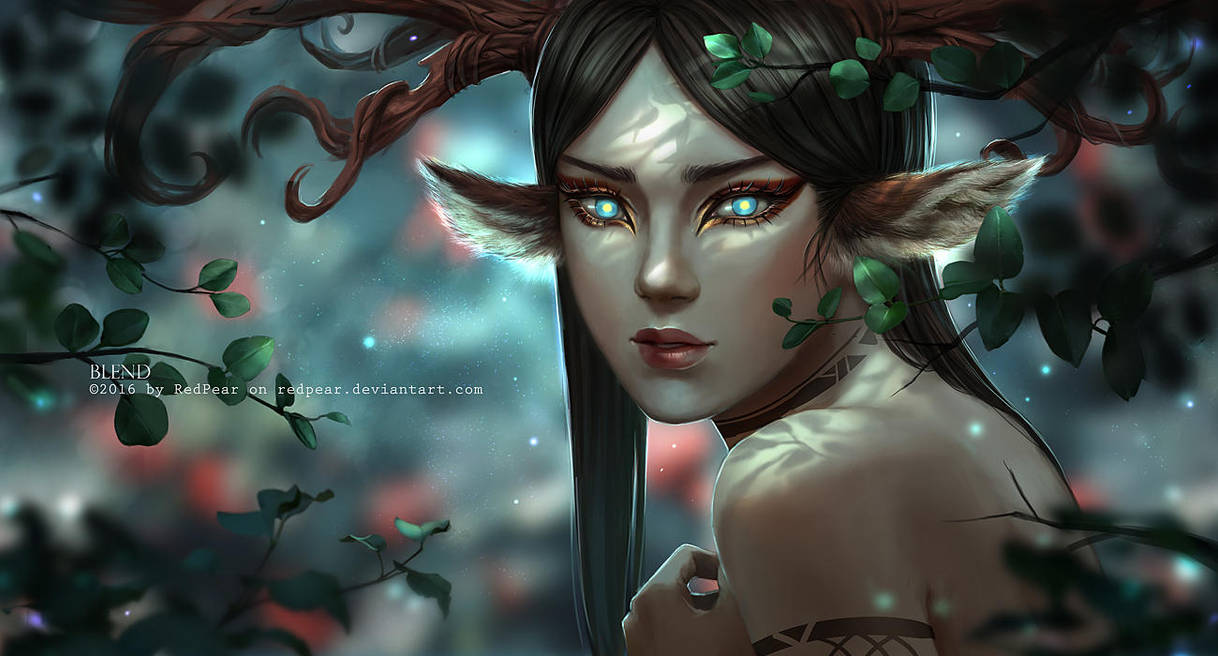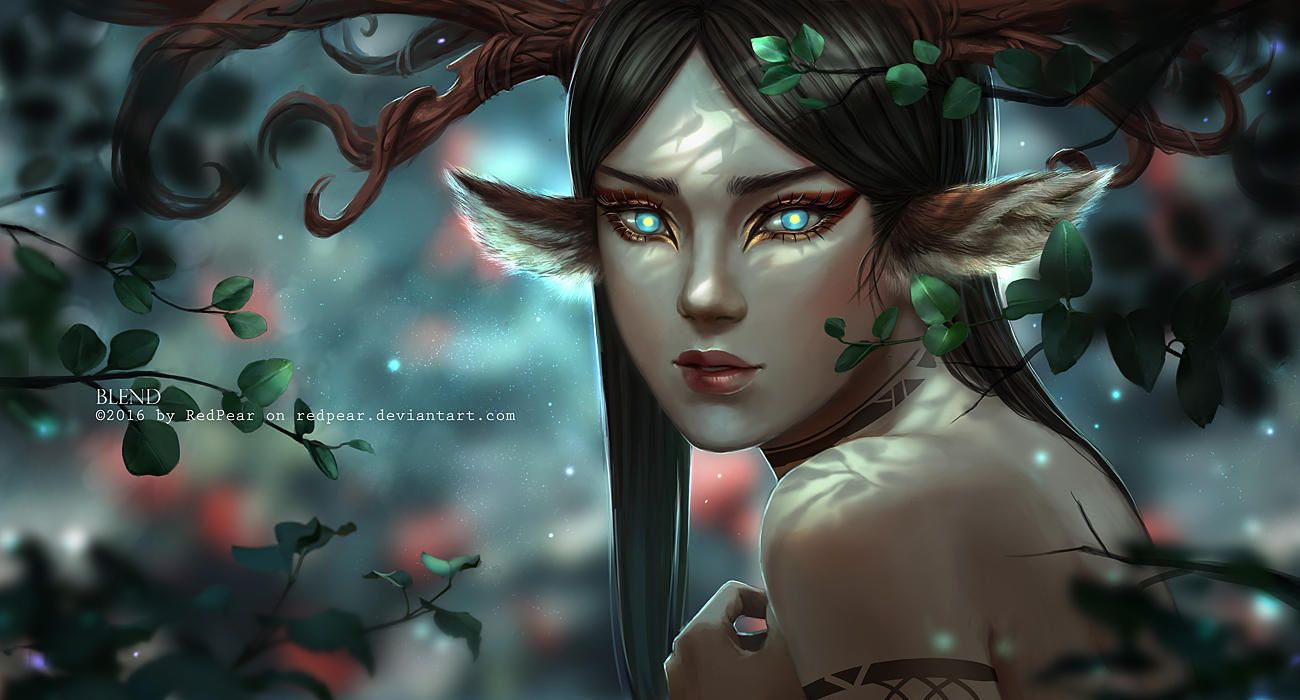 Stupid name again. lol I am so suck at giving name. orz
If anyone has a better name, please tell me.
If you guys remember this piece, Blaze.
I have been asked by some of you about drawing another pic of her but I think instead of drawing her more, I should make it a series which is more interesting.
This series named 'The Mystery of Nature'.
Blaze is a fox, a carnivore, so I decided to draw Blend, a deer, to represent a herbivore.
I tried to draw them look different but still have the same feeling.
Anyway, hope you guys like it!
C&C are always welcome!
The picture overall is fantastic. The first thing that caught my eye was the brightly glowing pupil. So much so that it brings my attention to only the character. (Can I assume her name is blend?) Looking at the background, I don't see much that's too stellar, but it does good enough for the picture. The concept of the girl with the different looking ears is interesting. The only advice I could give you would be to make the background shade on her more realistic. Since she appears to be in a forest, I would expect for there to be less light and more leaf shadows on the girl. But it's still great work. Nothing can take away from this and make it less that what it is. I absolutely love it.
The Artist thought this was FAIR
2 out of 2 deviants thought this was fair.
Your work in this series thus far is GREAT! Keep it up! I'll definitely be looking out for more!

I love the idea behind this series and the way you've managed to incorporate magic into nature so brilliantly! Your use of light is really well done! There is a light in the shadows that I love because it makes the woods/ forest seem really thick and old without darkening up the image too much.

Her eyes and ears are amazing, but I somehow feel there was more detail in the fox image than in this image... Especially in the hair and surrounding bushes. Is it just my imagination?

Anyway; Great job on this work as well!
The Artist thought this was FAIR
1 out of 1 deviants thought this was fair.