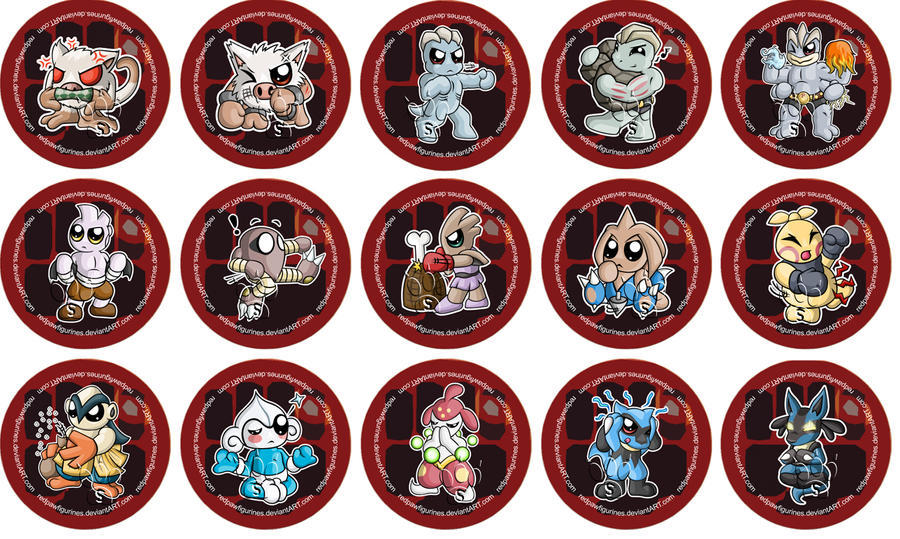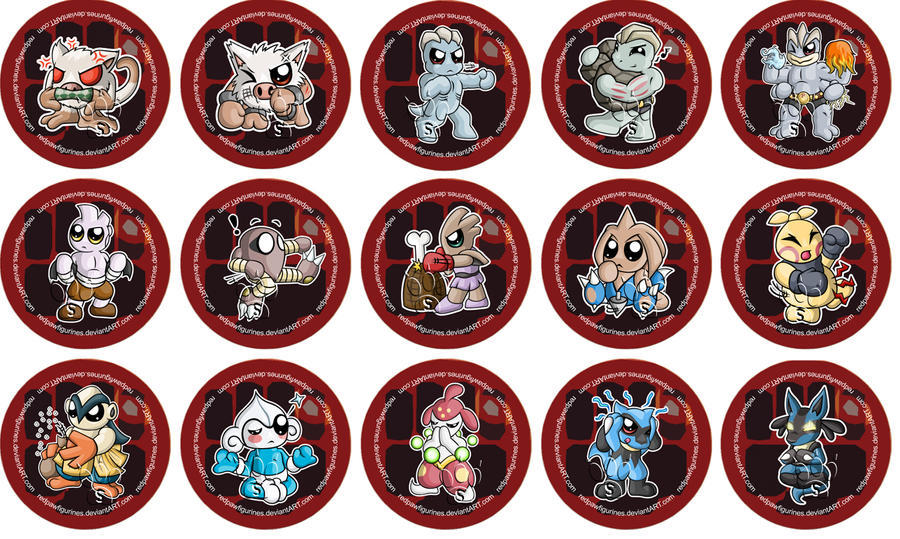 Watch
If you're interested in purchasing badges, please read this Deviation! [link]
I know opinions on Fighting-type Pokies are a pretty even split, but I had a lot of fun drawing these guys - not just because I think Fighting-types are cool, but because there were so many different kinds of Fighting styles that I could parody.
As always, pre- and post-evolutions are grouped with each other, regardless of generation, Black/White are not yet included, and they won't be watermarked when you buy them.
1st row:
Mankey, Primape, Machop, Machoke, Machamp
2nd row:
Tyrogue, Hitmonlee, Hitmonchan, Hitmontop, Makuhita
3rd row:
Hariyama, Meditite, Medicham, Riolu, Lucario
If you +fav this, could you please just comment what character you liked best? It's for the sake of projection - the more popular a design is, the more it will be printed/pressed for conventions. Thank you!