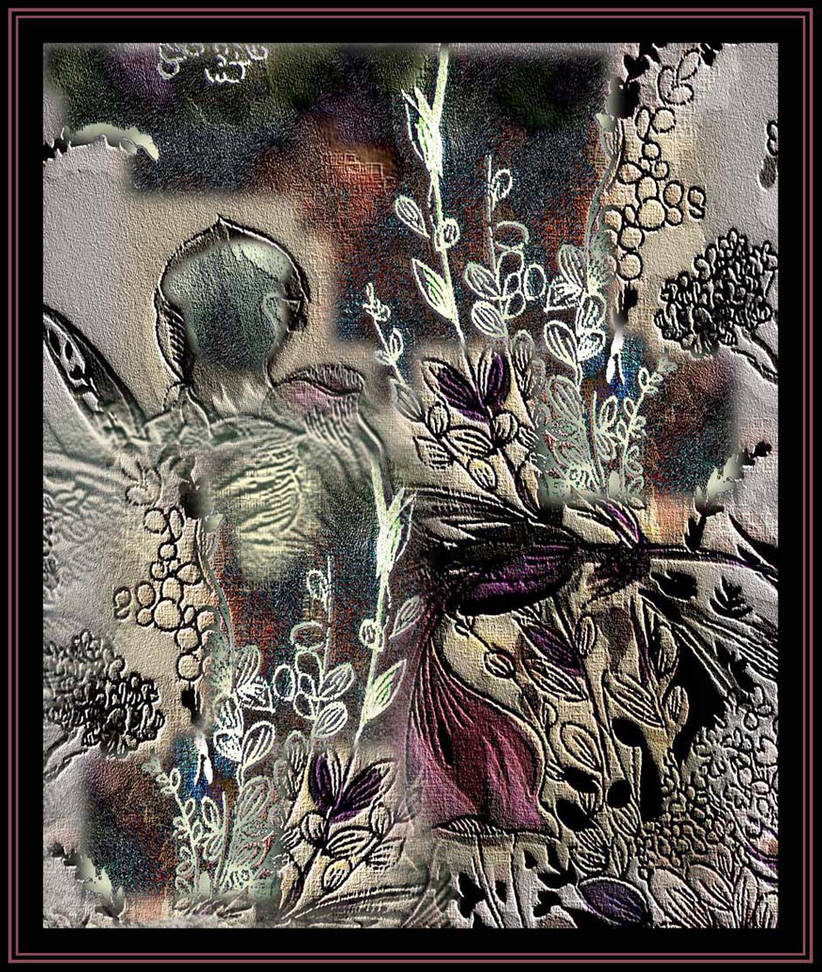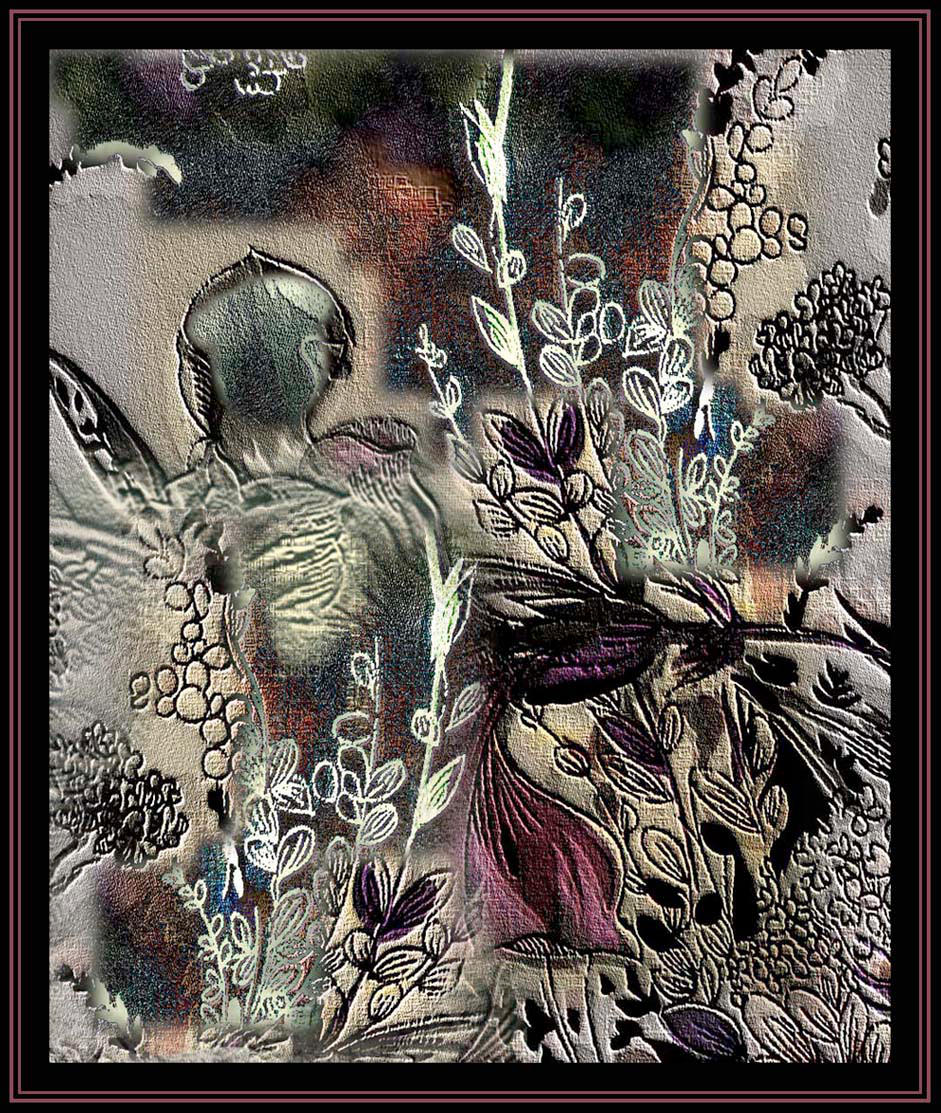 Watch
Hmmmm......this took a lot of time.....dark colours, but hopefully not too dark...this is actually based on a tiny piece of 1980's skirt fabric, but bears little resemblance to the original now....

Reply

Reply

If you have this print on cloth, I'll definitely sew a skirt out of it

Reply

Reply

I see ice, I see a tapestry, I see electronic connections in a see of wild flowers as negatives and positives dance in harmony... It's a wonderfully textural experience my eyes have sunk into... So very relaxing in it's busy, multi-tasking way...
Reply

What a wonderful comment! You've expressed just what I was trying to do.....absolutely amazing

....and thanks so much for the favourite....I'm often doubtful about what I produce so it's good to get some encouragement....I really did struggle a bit with this one.....
Reply

Oh I'm so glad that our brains meshed up again...

You did the work of art though, so all the absolutely amazing wonderfulness is sent right back at ya...

How's the weather? Here, it's HOT! 109 the other day and today is 103 but with tons of humidity... Yikes!!!
I know since the earth is tilted 23.5 degrees and you guys are on the opposite hemisphere, that it's winter now... That sounds really nice right about now but more than likely; you are thinking the heat sounds good... Can't we meet in the middle? hehehe...

Reply

109/103 with humidity!!!!!

It's not that awful here even in February, our worst month.....Sydney and further north gets a lot of humidity but we don't .... which is good because I hate that... we get blistering north winds and 35-38 degrees Celsius quite a lot from January through March....so if you visit here you could start in Tasmania in March and work your way north and by the time you got to Sydney it would be very nice there...further north it's great in late April and May.
I like autumn and winter here, so even if it's a bit chilly, a nice sunny 14 degree Celsius winter afternoon in June through to August is just lovely: good for working in the garden. The deciduous trees will start popping out in early leaf soon and in a few weeks we should see the first 'spring' bulbs and flowers on trees such as plum and cherry. The only thing about winter is the fuel bills !!!!! Our houses are so badly built (without insulation in the walls) that half our energy consumption goes into heating

Reply

Yeah, I tend to pick the wrong times to go places... This August about 15 friends and us are jetting off to Hawaii for my 40th birthday... I just found out that Aug is the worst time of the year (heat and humidity-wise) for the big island sooooooo I guess we'll just have to deal with it... We'll just have to stay submerged under cool water the whole time... Sounds fun... hehehe...
Lucky for us, Northern California usually has no humidity, it was just been blowing up from San Francisco that week for some reason... Yuck it was bad but now we are back to 100 F and zero moisture... YAY... Although I could use a good ten degrees off of the ol' dial... I like it between 80 and 90... I wonder what the converts too in C... Oh, 27 to 32.... Sounds even better like that...

Reply

~

You really are a master of textures!! Excellent piece, I love it!!



Reply

I am delighted that you like it and have made it a favourite....it really did take a lot of work....multitudes of layers and selective erasures......
Reply

wow so much detail! the slightly dark areas are perfect.
i dont know what to comment about it, its great

Reply

You're great to say so! Thanks

It did take a lot of work to get it to the state it's in, and I'm always very critical of what I do, as I'm still very much 'learning', so encouragement is much appreciated.
Reply