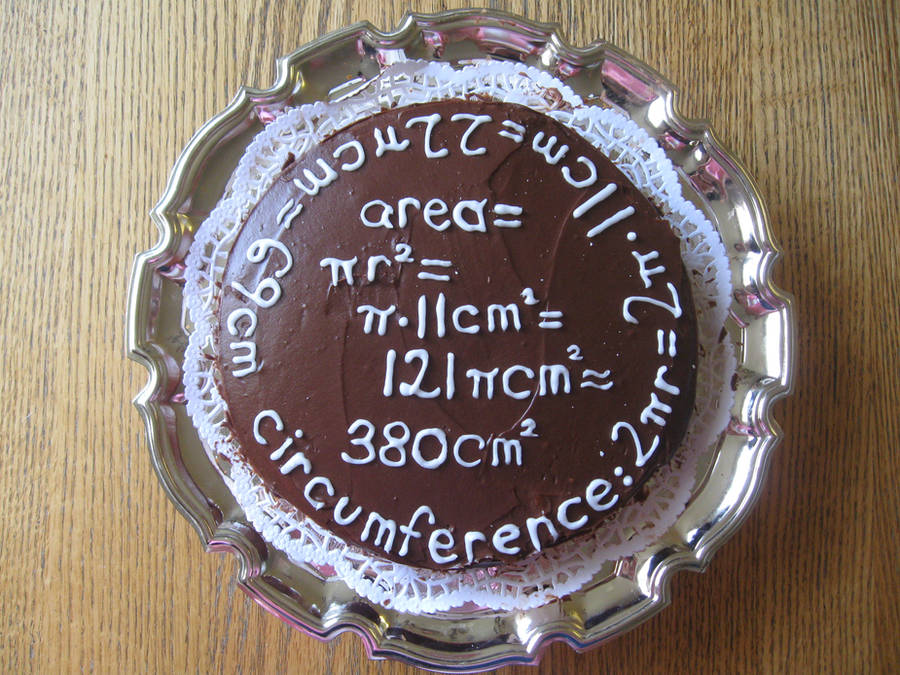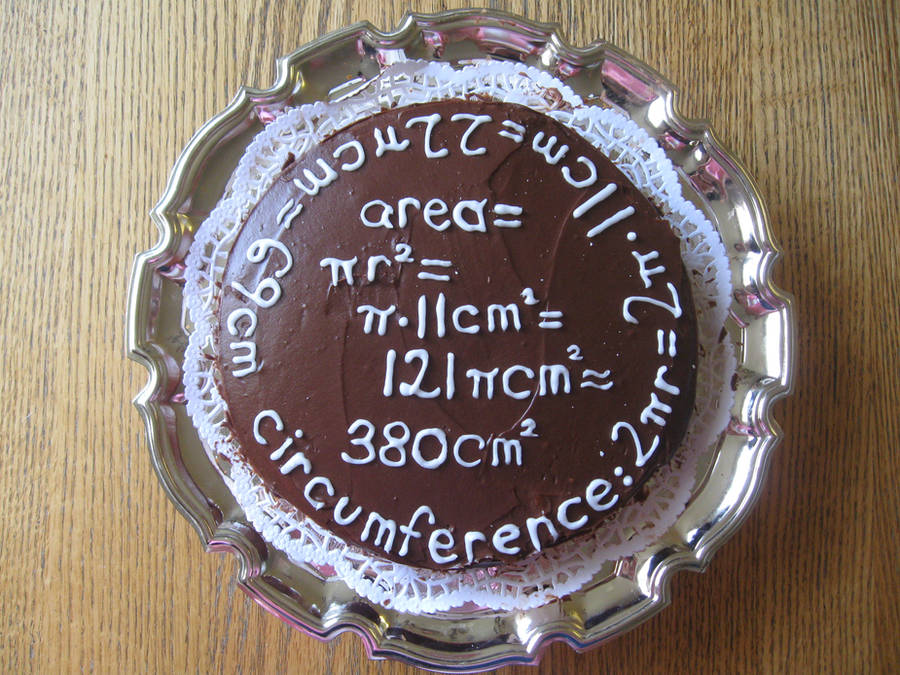 Watch
HAPPY PI DAY! Yes, I celebrate it!

Honestly, I don't like pie, so I made a cake instead. The cake itself is Betty Crocker's Silver White Cake, the chocolate glaze is also Betty's, and the white icing is basically sugar water. It was actually my first time using decorator's icing to write stuff, so for my first time, I think it worked out well.

On the cake, I calculated the cake's circumference and top area. The text is as follows:

circumference: 2πr = 2π * 11 cm = 22π cm ≈ 69 cm
area = πr^2 = π * 11 cm^2 = 121π cm ≈ 380 cm^2

To make a cake on pie day is a DISGRACE!!!!! Hahaha, jk! I like it ^.^ Good job ~ <3
Reply

Would you allow me to use your picture on a stage group t - shirt?
Reply

Ha! That's so cute! My math teacher got married today. XD She didn't plan it for pi day, she planned it for spring break so she could go to Jamacia.
Reply

Thanks! And congratulations to your math teacher! It must be nice having a wedding in Jamaica.
Reply

AGH. MATH. DX Its... everywheres...!!!
Reply

I KNOW. EVERYWHERE. But it's good sometimes because pi day is delicious!
Reply

That's.......AWESOME!
I partially celebrate too

Reply