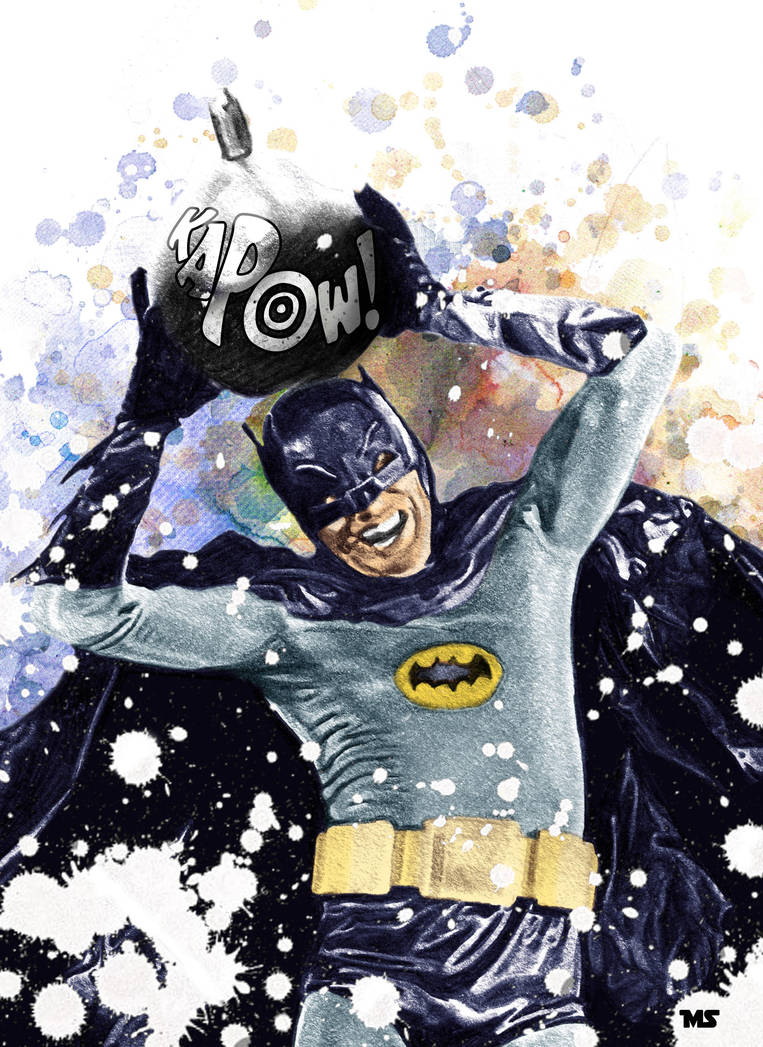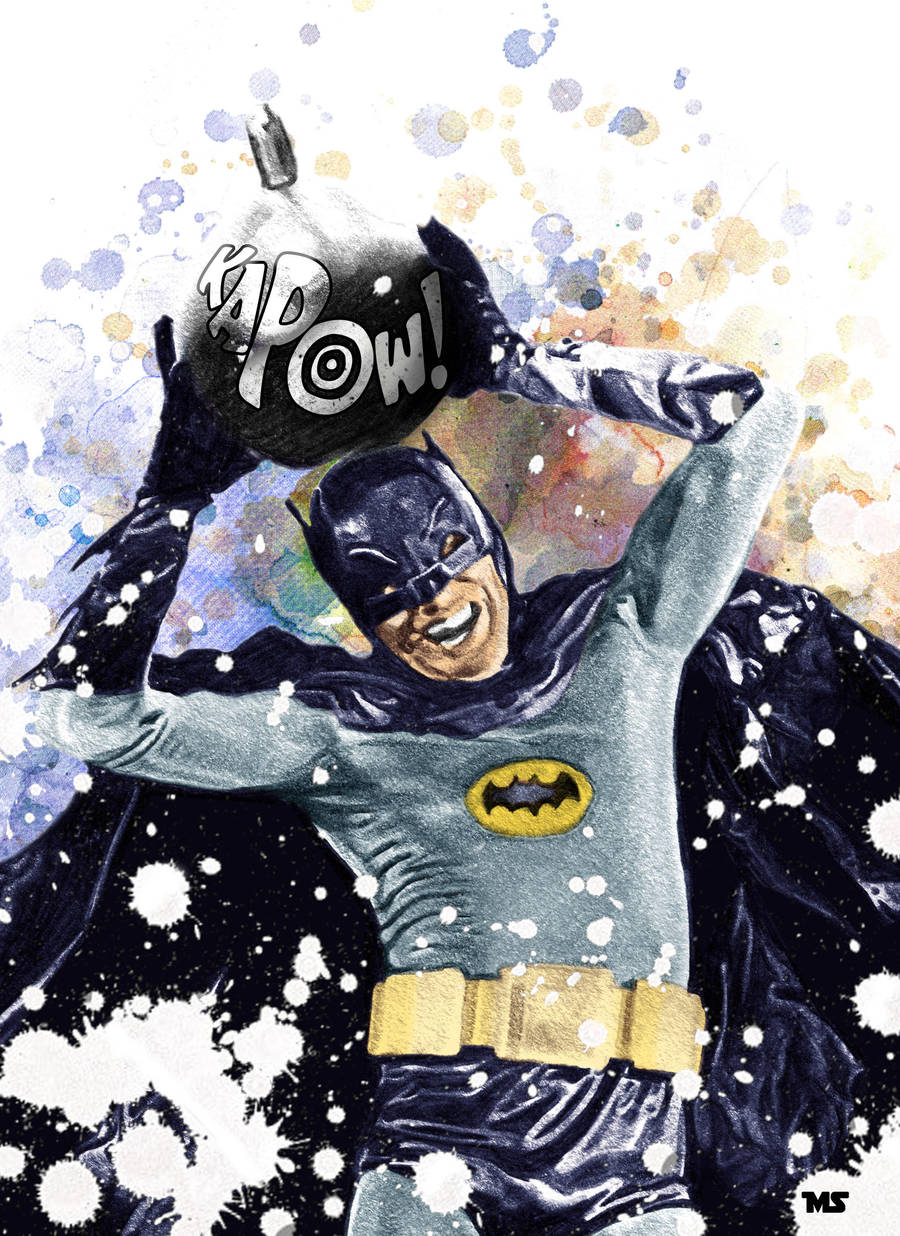 Watch
Where does he get those wonderful toys? Mid Ohio Con is coming to Columbus really soon and Adam West will be among the celebrities visiting. I'm not sure what to expect, I'm aware certain celebrities charge for autographs and you have to wait in long lines in order to see them, and you hope they're ultra-cool, and sometimes they are. And I hope Mr. West will appreciate it to some degree. I'll keep ya posted.

Graphite on Strathmore Paper. Color using Photoshop CS4 and type using Illustrator CS4. Ten hours.

Meanwhile the Batman in 2016 will be branding people and fighting Superman while the Adam West Batman of 1966 can't even throw the bomb into the ocean without a family of ducks swimming by.
Reply

Awesome! (some days you just can't get rid of a bomb!) Hehehe LOVE that movie! Just great work.....

Reply

Reply