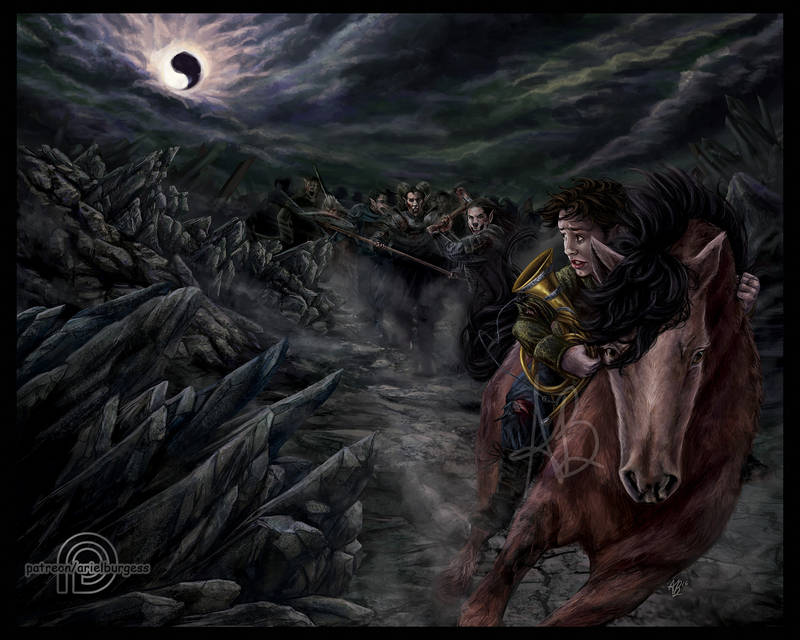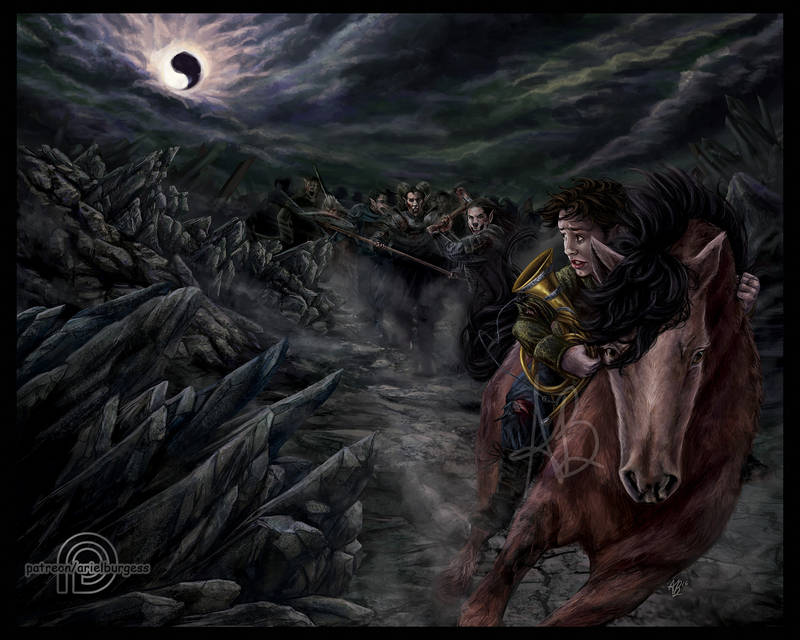 Watch

Reply

You just keep getting more and more amazing with each picture I see. Outstanding!
Reply

Thank you so much! I'll keep on trying. Thank you for always supporting me and giving good advice
Reply

Ha! It should be I thanking you! Seeing your gift and improvement has been great inspiration to me! Saying a few kind words about about quality work is easy while painting that well is hard.

Reply

haha well thank you. It helps boost my motivation and mood. Painting is definitely more an obsession
Reply

Aw Bella. The definition of a trusty steed
Reply

Incredible detail in this! I love the way you captured the tension of Olver's flight.
Reply

Thank you so much! I always forget how much Facebook degrades my detail until I post here.
Reply

This is really good! So many amazing characters and tales in WoT. I hope you do more!
Reply

Thank you so much! I do. I'm an Official artist for The Wheel of Time. There's lots more to see on my Facebook page www.facebook.com/officialwotartarielb
Reply