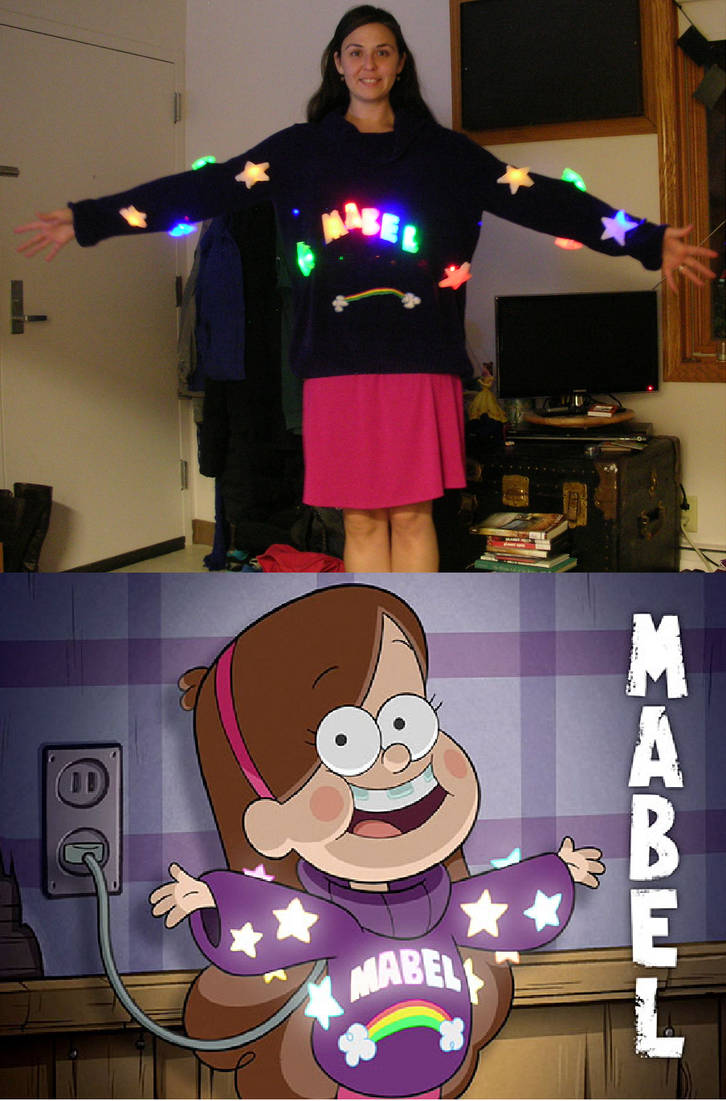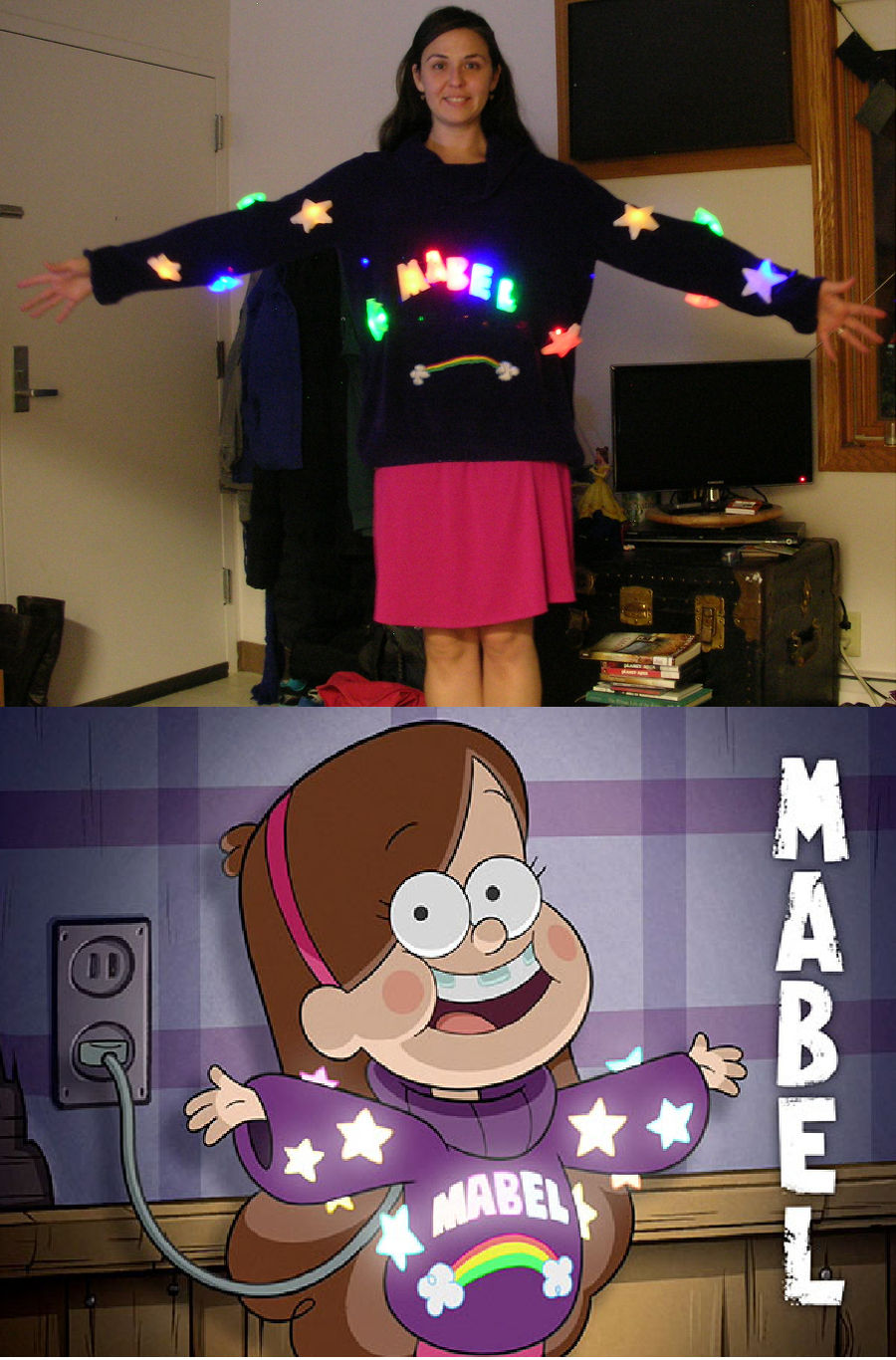 Watch
My wife as everyone's favorite silly mystery twin, Mabel from the new hit Disney Channel Cartoon, Gravity Falls. This outfit is inspired by the shot of Mabel in the opening sequence. She has rigged a sweater to light up and we have, with some success, replicated the attempt. My wife is rigged with battery operated Christmas tree lights. I used mold-able plastic to form the stars and the letters and stitched them on. The rest of the costume was put together by my wife from store-purchased items. Hope you fine folks enjoy.

Hello RedCrosseKnight! I really, REALLY love this costume!!

I was wondering what brand of moldable plastic you used to create the stars and letters! The types I've seen end up as a solid, opaque white, and I was curious as to whether you found a transparent type or not. Also, would using a star cookie cutter be a good idea in molding the stars or would it be best to just use your own judgement? Also just one more question, sorry! Did you leave the back of the Stars completely in tact or did you have no back/left a little hole for the lights?
Reply

So glad you like it and don't worry about the questions. I use Insta-Morph plastic. It's not transparent but if you flatten it enough it does allow for translucence. I didn't use a star cookie cutter but that sounds like a great idea. I used a pattern and cut the stars out (again, it required very thin plastic). The back of the stars was tricky. The stars and letters each have a band of plastic behind them. The christmas lights are stuck through the sweater and then into these bands. There are also small holes at the corners of the letters and stars so they can be sewn onto the sweater. I hope this helps. If you end up making your own, send pictures.
Reply

Aaaaah! Thank you so much RedCrosseKnight!

This is wonderful advice and I'll be sure to use it! Once I get started, I'll be sure to send pictures!
Reply

Awesome! I love that you got the light up letters in particular. Great stuff!
Reply

Thank you. Making sure the letter lit up was part of the challenge and enjoyment of the costume. I'm glad you like it.
Reply

Close Enough....

Reply

Reply

This is awesome!! Great job!

Reply