it's time for another new book from

and that means it's time for a contest! this time, i am going to have a contest of my own, as well as giving you a chance to win the book in question. Spunky's contest comes first (of course!), but make sure you read all the way to the end (past the features) for another contest with a very special prize!
since Spunky has such diverse talents, i asked her which is harder, writing fiction or public speaking?

Writing fiction! No comparison. Yes, it required time & effort to research the base topics upon which I speak. But now that I have my seminars organized, it's easy to tailor one to a specific audience or compact it for time. Writing fiction is such a long process – research, writing, rewrites, editing, etc. It takes me a year to complete a book, but only a few hours to organize a speech. Plus, I make a lot more money as a speaker.
Besides, it's every woman's dream – I get PAID to talk!
now for news about the book:
Want to win a free copy?! Any Deviant who leaves a comment here in this journal will be entered in the drawing for a copy of "The Circle of Friends, Book IV…Mike." Follow SpunkOnAStick's

entire DA tour for several chances to win!
Contest open from October 4 – 11th.
:thumb43118404:
THE CIRCLE OF FRIENDS
BOOK IV … MIKE
BY L. DIANE WOLFE
A prisoner of guilt for so long…
Mike Taylor is the epitome of stability. His family is proud of his academic and athletic achievements at Georgia Tech, and despite the temptations of college life, he has maintained his moral standards.
Yet beneath the peaceful surface, Mike is consumed with guilt, fearing condemnation and rejection. A former girlfriend's abortion and the intense love he feels for his roommate's wife constantly remind Mike of his failures. Unable to forget and full of shame, he refuses to forgive himself.
When Danielle enters his life, he realizes he can no longer hide the past. Will she be able to reach him or is Mike past the point of redemption?
$19.95 USA, 6x9 Trade paperback, 300 pages, Fiction/YA
ISBN 978-0-9816210-4-3 / 0-9816210-4-X
Dancing Lemur Press, L.L.C. www.dancinglemurpress.com
"Book IV…Mike is such a powerful, engrossing, incredible, beautiful novel. But it still manages to be light hearted, funny and heart felt. There is real emotion and real people in these pages…"
- The Book Pedler
"Book IV will grab you where you live, and will not leave you disappointed."
-Michael Douglas
L. Diane Wolfe, Professional Speaker & Author
Known as "Spunk On A Stick," to her fans, the author is a member of the National Speakers Association. "Overcoming Obstacles With SPUNK! The Keys to Leadership & Goal-Setting", ties all of Wolfe's goal-setting and leadership seminar's information together into one complete, enthusiastic package. The author's young adult series, The Circle of Friends, is a Southern-based series portrays love and friendship overcoming all obstacles. Described as "encouragement personified", this series will uplift as well as entertain. Ten years associating with a motivation training system and her experience as a foster parent gave her the in-depth knowledge of relationships, personality traits and success principles. Wolfe travels the East Coast extensively for media interviews and speaking engagements. She averages over one hundred appearances each year, maintains a dozen websites & blogs, manages

, and contribute articles for several other sites. She also does characterization sessions for schools and speaks to writer's groups. "With a positive attitude, any goal can be achieved!"

:thumb101746596:
Author Sites:
The Circle of Friends -
www.thecircleoffriends.net/
Book Trailer on YouTube -
www.youtube.com/watch?v=Cn7tSW…
Diane's Blog - www.circleoffriendsbooks.blogspot.com
Spunk on A Stick -
www.spunkonastick.net/
Book IV online-
Amazon -
www.amazon.com/Circle-Friends-…
B&N -
search.barnesandnoble.com/book…
The Circle of Friends –
www.thecircleoffriends.net/id3…
Book I -
www.amazon.com/Circle-Friends-…
search.barnesandnoble.com/The-…
;
Book II-
www.amazon.com/Circle-Friends-…
&
search.barnesandnoble.com/The-…
Book III -
www.amazon.com/Circle-Friends-…
on to the features!
:thumb133009737: :thumb139273743: :thumb138737594: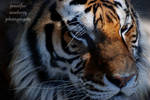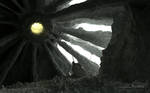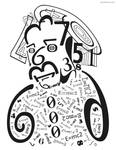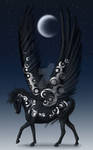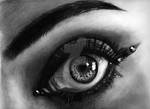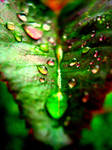 :thumb136918462: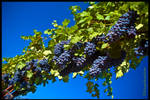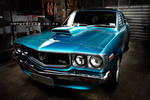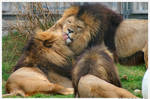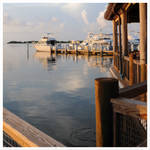 the following two pictures are the final images of two excellent tutorials posted by

and based on my photos.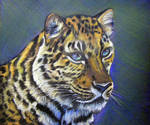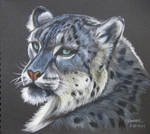 finally, i am approaching page view number 15,000. if any deviant is lucky enough to get a screenshot of the event i will give him or her (or it) a print of their choice from my gallery!
i'm still over 700 views short, so you probably have a few weeks before it happens. good luck to everyone, and stay classy people!


A word about thanks.
after spending an hour one morning thanking people, i came to the realization that i just didn't have time to keep doing this. it was taking away from my time to look at other artists and to work on my own art. as a result, i will no longer be thanking people when they add my pictures to their favorites. please don't take this to mean that i don't appreciate your support! i most certainly do, but i would rather take a look at your work than spend time sending you a note. i try to at least go to the home page of those that add my shots, although sometimes i just get too far behind. i will respond to comments to the best of my ability, but probably not to thanks for adding your work to my favorites. thank you for understanding, and thanks for visiting!









14,383
and going strong!!


I wish for you to get to 15,000 soon as well ^^ You've been such a good "daddy" on dA to me

haha