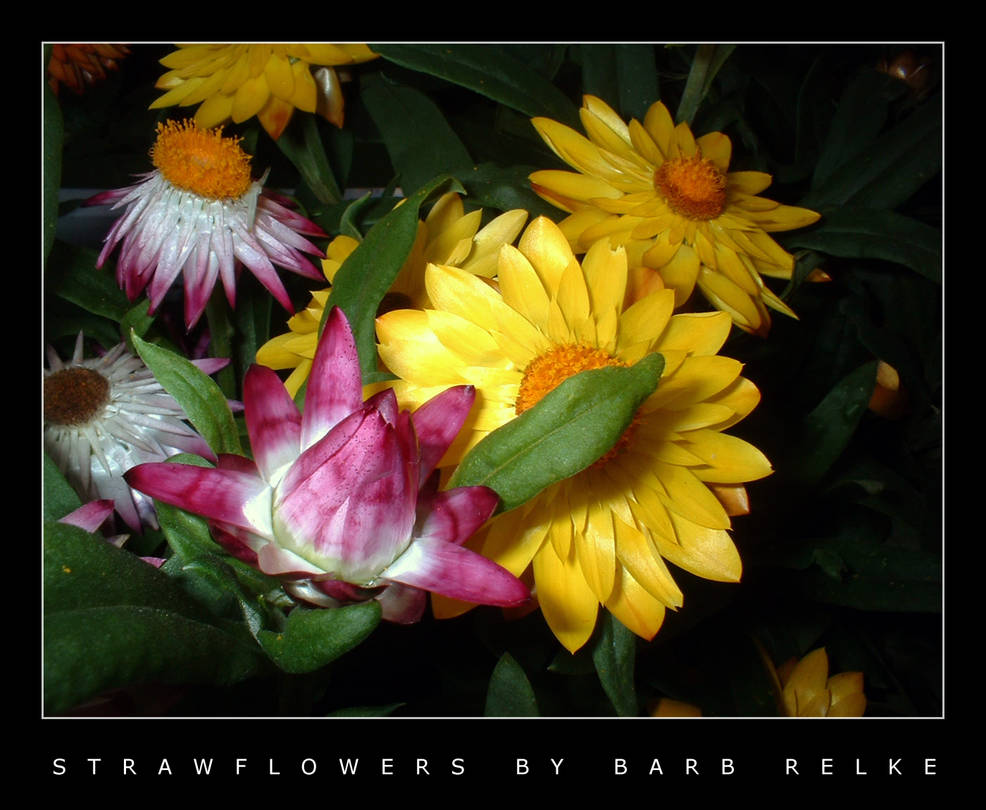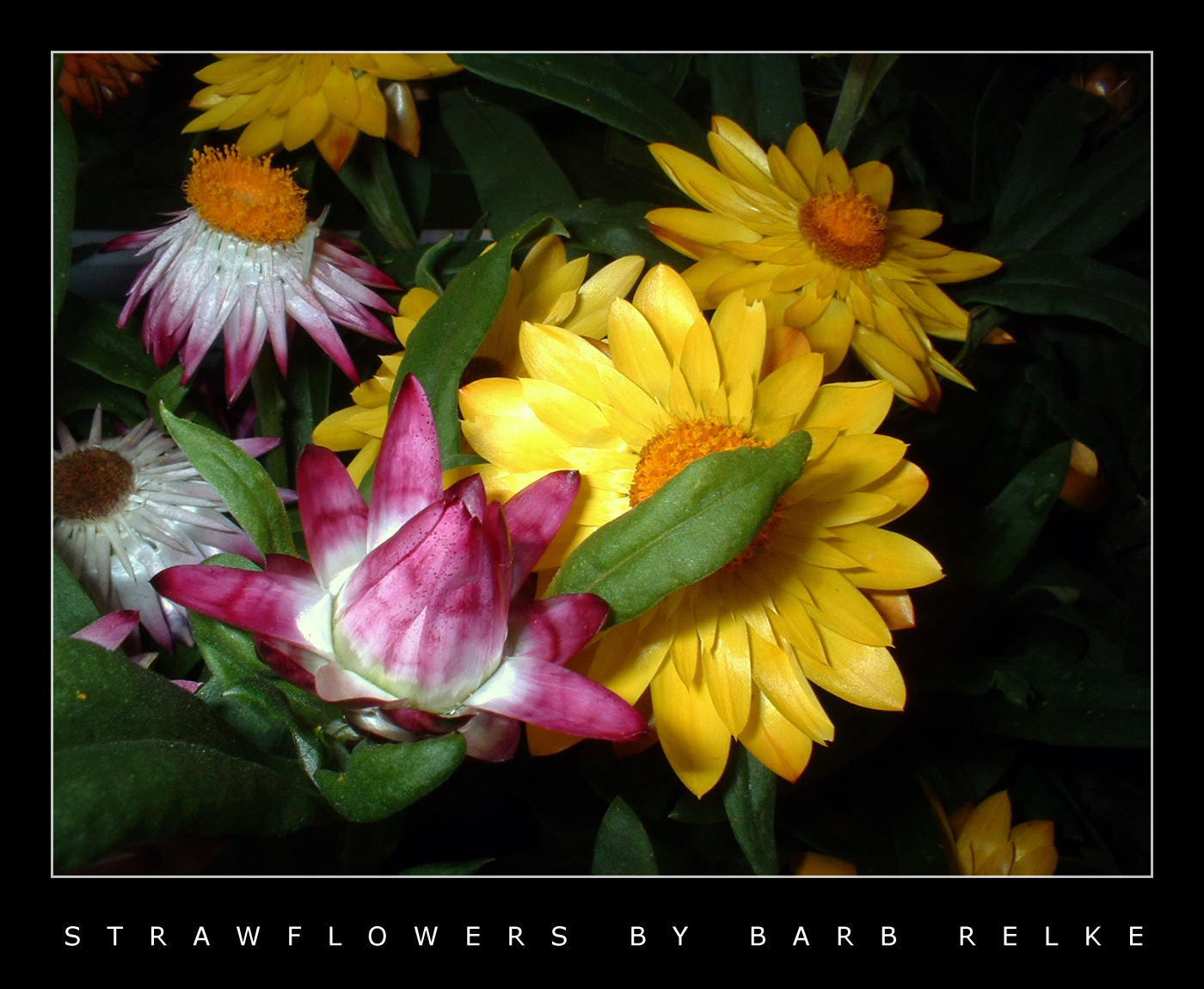 Watch
We usually plant a pot full of strawflowers. Strawflowers are really interesting flowers, because they feel like... well, straw. They're CRUNCHY! They have a hard look to them, and it's real. They make little crackly sounds when you touch them, or kinda squish them. Strawflowers love hot sun, but need lots of water in the early stages. Ours almost died once or twice, but they're pretty hardy

I think they're pretty, and the taller kind (ours are the dwarfs) make excellent cut flowers.

nice arrangment. really like the yellow ones.
Reply

Love the lighting, great shot... the leaves are a bit messed up but its natural, i dont like playin around with the leaves for a good picture, how can u call it a nature macro if u kinda artifitialy aranged it... good picture overall.
Reply

Great colors, but that one leaf is blocking the prominant yellow flower, lessening it's impact..
Reply