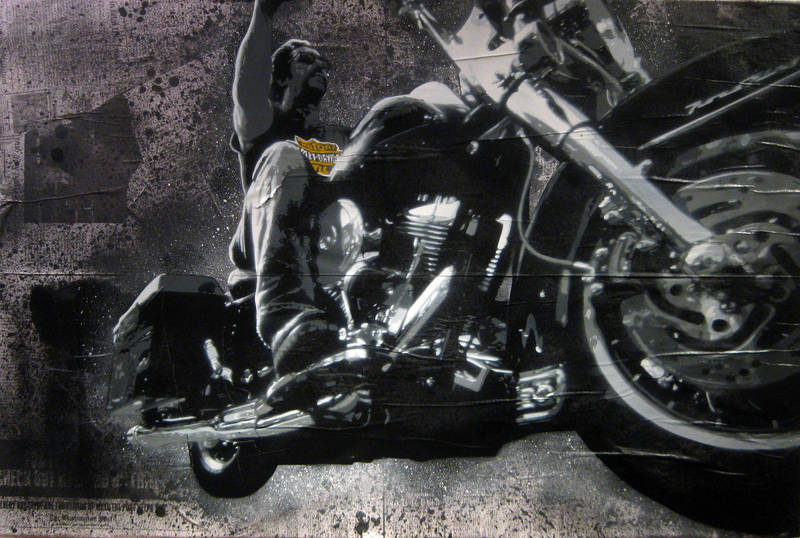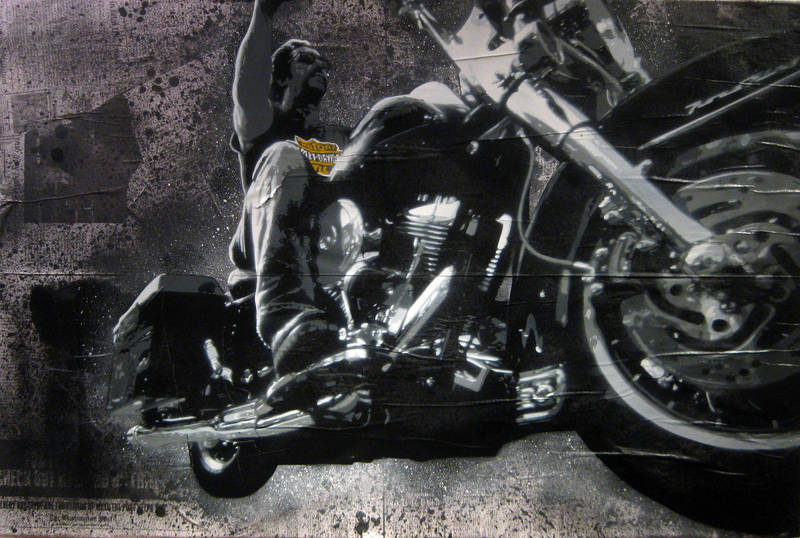 Got a call to do a piece for a show my gallery is doing with Harley Davidson. Im not a big motorcycle enthusiast or anything, but it was a good opportunity to exhibit. Whipped this is out in 2 days. Its 5 layers.

36"x24" spray paint and newspaper on canvas.


*****EDIT*****

Holy shit! Another DD! Thanks everyone for the comments!

This painting is for sale if anyone is interested. Check out my website for everything else! www.nilswestergard.com

Thanks!