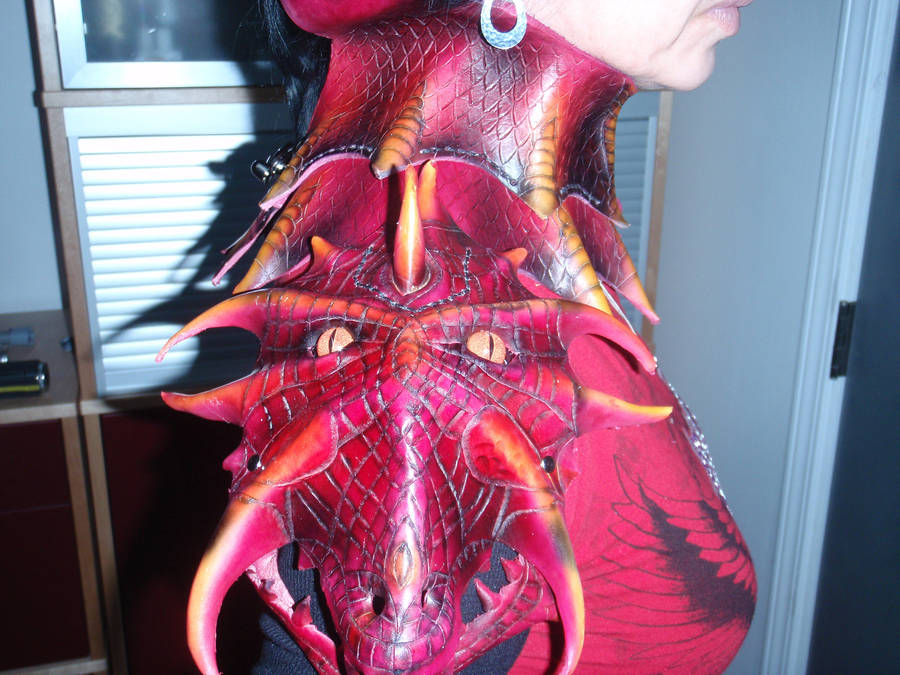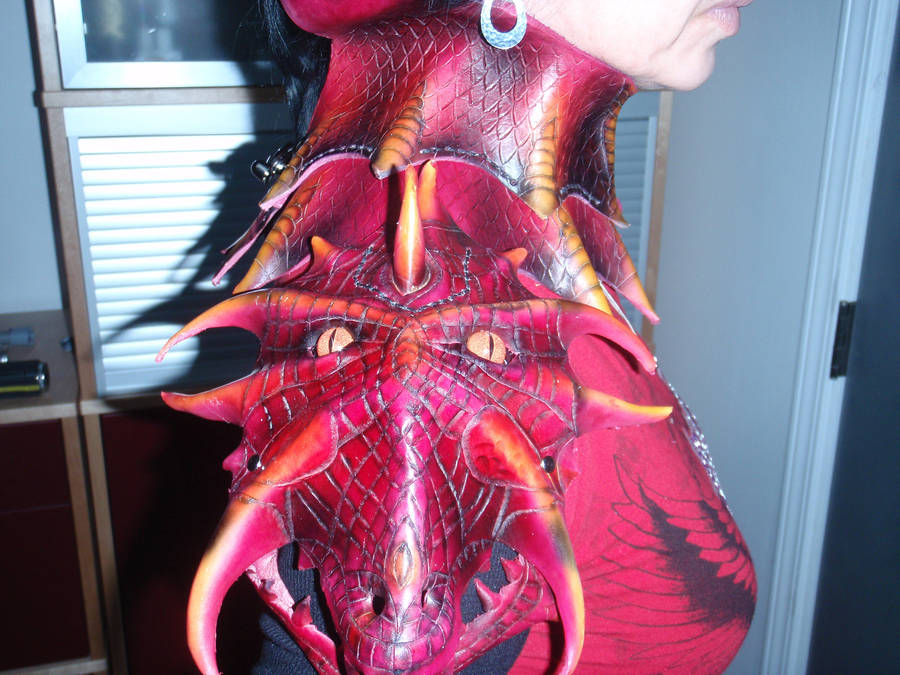 Watch
Dragoness Mantle side - side shot of the gorget and pauldrons for the female dragon armor set.

Wow your are really coming along on the dragoness suit very nice job. I really like the pauldrons the most. The new pics you posted of the new pieces you are making show good angles of the pieces.
Reply

Thank you. I want to start on her battle skirt next but we are having some creative differences on the design so I might mork on the greaves and sabotons next. Really glad you like the pauldrons.
Reply

Good luck with that endevor. I bet when you two figure out what you want the skirt like it will be really cool looking.
Reply

Only word I can think of is BADASS. And also her shoulders are staring at me. It is creepy and therefore AWESOME!
Reply

Your artistry is improving by leaps and bounds with each new project. Keep it growing! Your talents are many and this one is a great source of joy to all who see it.
Reply

You think so? I'm not 100 % satisfied with this but it does fit her well so I'll keep it. I have lots more ideas. Thanks for the encouragement. It goes a long way, my brother.
Reply

woww... that is awesome. there are kings long ago that would've been happy to have you make armor for them (: Maybe in a past life.... bc this is fabulous how it's going.... u get better & better...or maybe you're just remembering more and more.. (:
Reply

WOW! Part of the Royal Armory. Hmmm that would be quit an honor and thank you for saying that. I still have much to learn but that is what makes it so much fun.

Thank you, Jan. Very glad you like it.
Reply

These all look so cool! I love it that you've got dragon-faces on each shoulder, they very nicely mirror the head-gear you made for her as well! I'm curious, is the patterning of the scales for the faces derived from Aligator-heads? I hadn't really noticed a similarity before, but it jumped to my mind today as I was looking at these.
Reply

Very observant. I viewed pictures of lizards, iguanas, aligators and crocs for inspiration. I still am not completely satisfied with the effect but I'm getting closer. The eyes are actually glass taxidermy croc eyes. I bought several pairs and plan to use them in future projects.
Reply

That's looking awesome. I really like the progress you're making on the dragoness armor here. She just might upstage you if you aren't careful.

By the way, I got some leather and some leatherworking supplies for Christmas, so I'm going to be making a dragon mask of my own in the upcoming weeks. I'm pretty sure I won't be upstaging you, though.
Reply

Thanks my friend. Glad you like her armor. The goal is for her to totally blow me out of the water. LOL.

I look forward to your endeaver into leatherworking. I hope I inspired you! Please post your progress on this project. You are very talented and creative and I have a feeling your going to turn out something awesome.
Reply

Love My new Pauldrons and Gorget !!! They are Awesome !!!
Reply