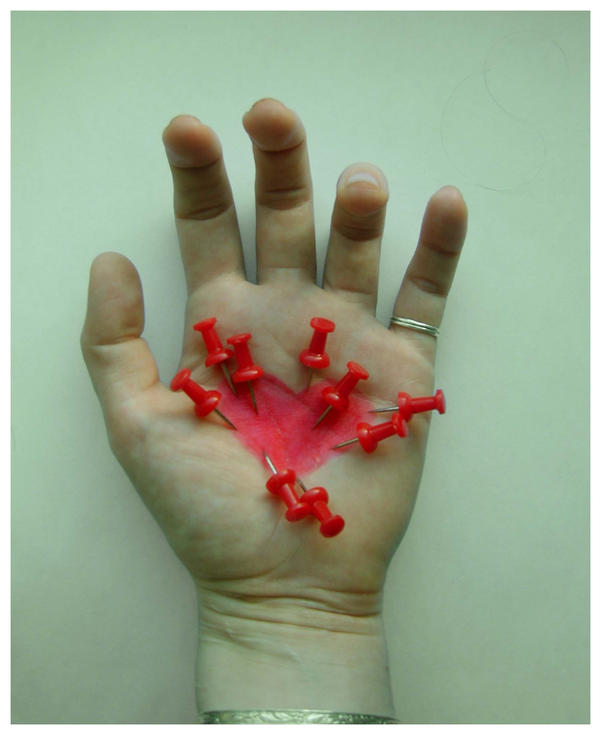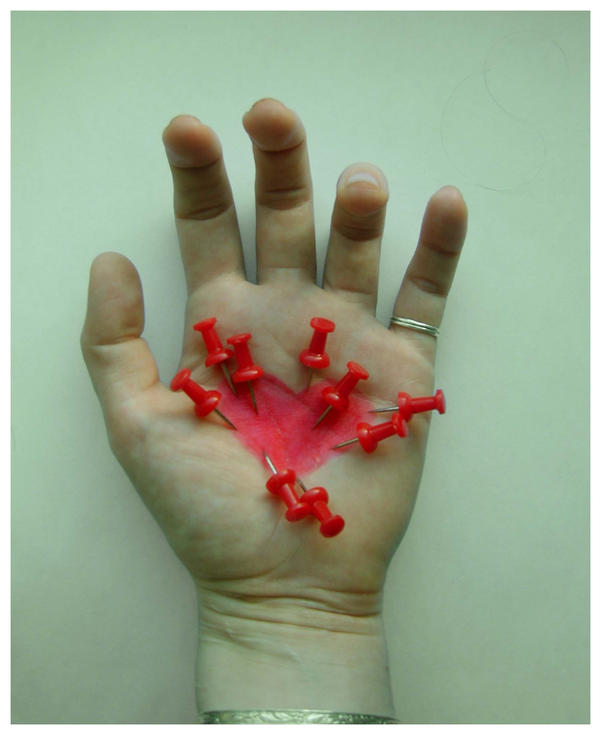 Watch
I fucking love this shot/concept may i say

Just a real spur of the moment thing.
Now looking at this it may be natural to assume this is a piece on the concept of "love hurts", which is fine, and you can let this piece man that if you want to

However I think it's about something darker and more sordid (so basicly more my sort of thing

). This is the type of stuff I would have loved to produce a few years ago I just didnt have the talent

To me this piece tells of a forbidden sort of love - a type of love that shouldn't be there, yet is always present. A type of love that can never be fully shown, or talked about, expressed or even fully admitted to oneself.
For example imagine being in love with your husbands best friend or whatever.
(And it doesnt have to be the love for a person, it could be for a lifestyle, an addiction, some sort of vice, ect ect.)
Something that is only known by you and is hidden on the surface (hence why the heart is placed intimately on the inside of my palm where only I can view it - like how Orange displayed their brand name here in their adverts

)
Because of the nature of this love it is also a panful burden to bear, hence the pins symbolise both the pain of it and the strength of the attachment. - Yeah I couldnt find a way to get the pins to stay in their places so I did have to actually put them into my skin so they wouldnt move!
haha hope the description doesnt sound too deep or personal