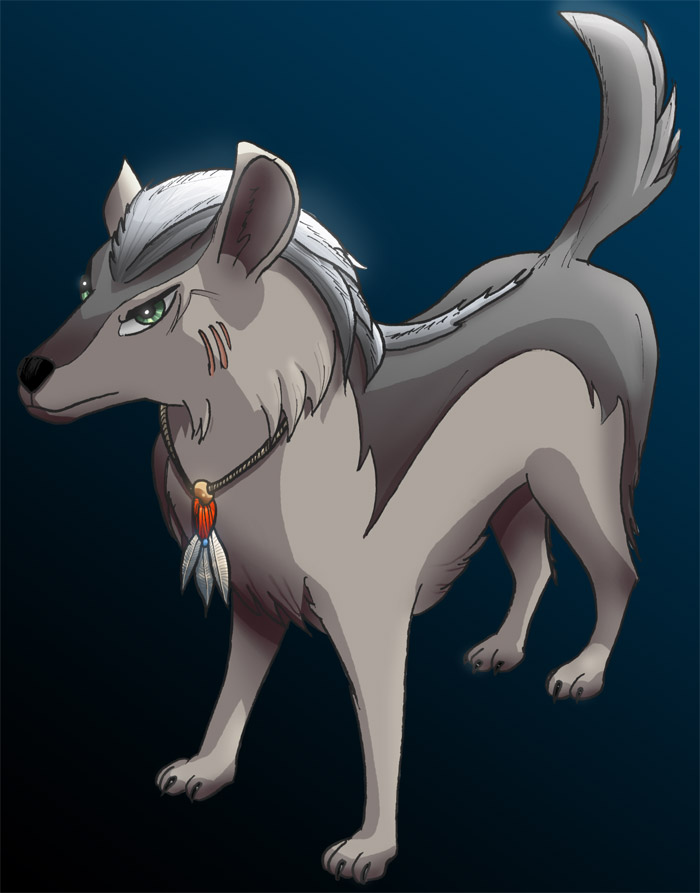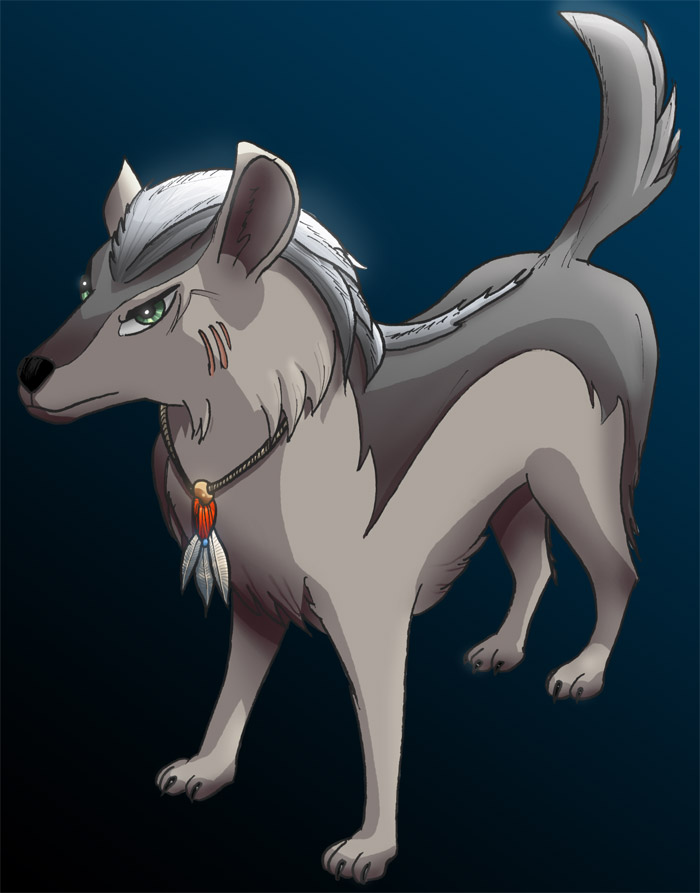 Watch
The Wolfpack
are a video game mod team. Crysis is receiving our focus with our first project: The Creation.
What? Not a llama? Indeed.
TaoWolf is one of the guys in charge and asked me to join their crew as a concept artist. However, my first job has been to draw up a wolf in my usual style for their animator. The end result will be an animated Wolfpack ident.
So here he is, looking all leadery hopefully. I added a couple of distinguishing features to give him some form of character. This is the first wolf I've drawn so it was a small challenge for me. Personally, I think I got the neck wrong. The head may look a little too big but this is mostly due to the perspective. That's my excuse anyway...

There's no background at all so the modeller isn't distracted from the actual subject.
The lines were drawn on A4 and scanned, and colouring was in PS CS3.

Nice try, I hope you can draw more characters for people what they need. Keep it up.
Reply

Yeah... I had to get this complete in a bit of a rush. The spec was to provide an isometric-like angle, like they often do for car wallpapers, and as it's for a 3D modeller I couldn't do much in way of dramatics.
To be honest, I'm not particularly excited about this one as a stand alone bit of artwork. I hope it gives the guys what they need.

Reply