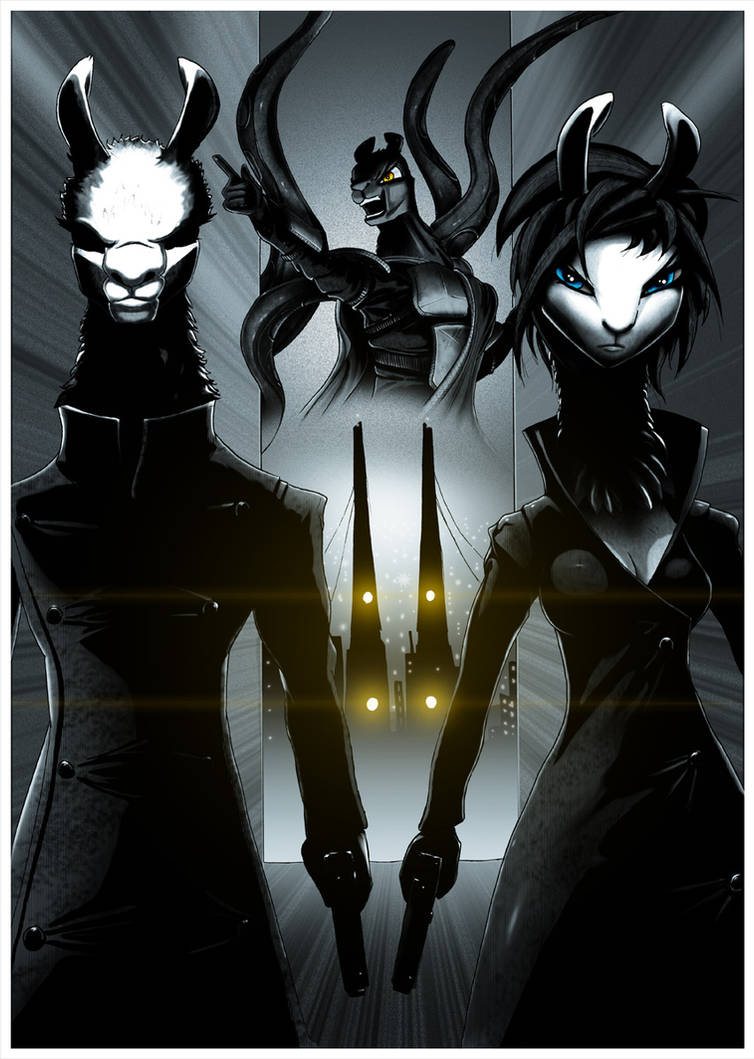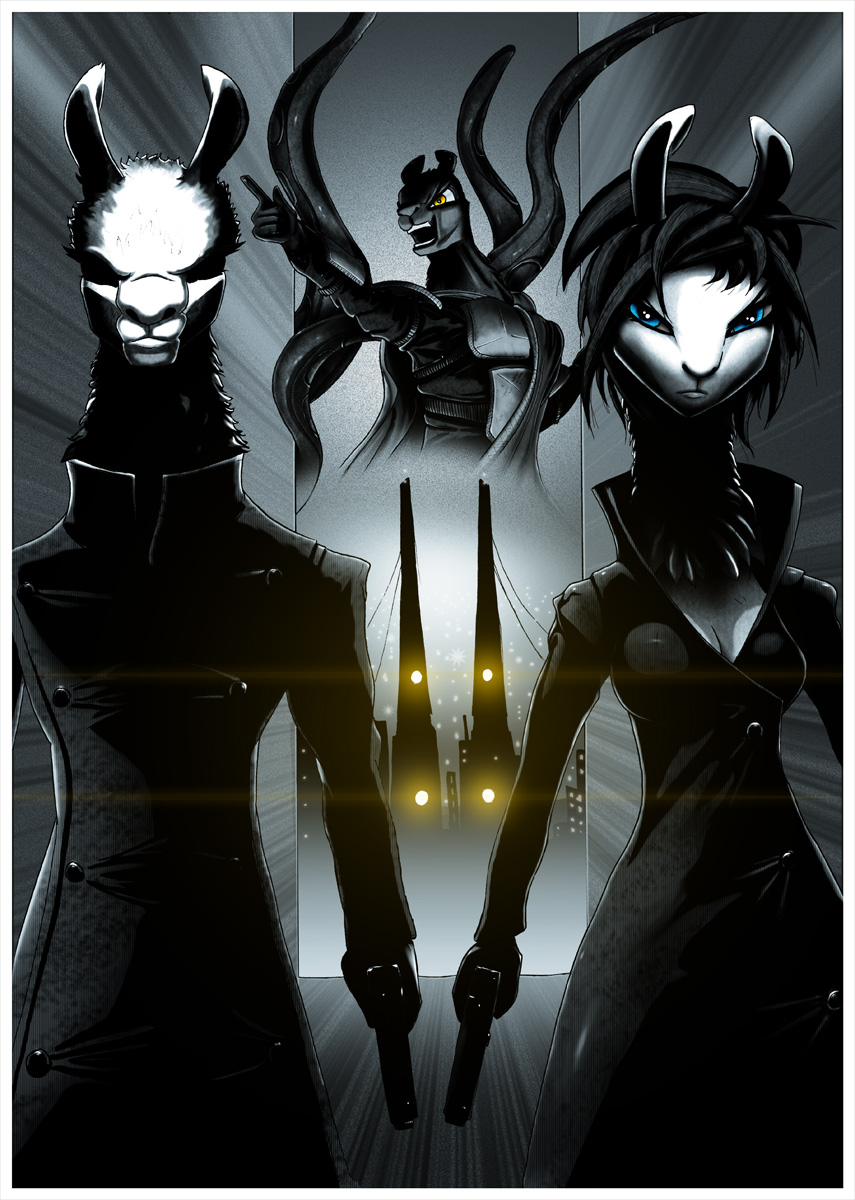 LLAMATOPIA! "In a LAN where freedom is outlawed, llamas will be heroes."
Yellow Team were victorious and used their power with the right intentions but with very bad methods. Mind controlling octosharks just don't sit well with freedom fighters.
I have to admit to rushing this one through. Line art was done over two days, and colours done over three days (two of which were just evenings). It's once more for our twice yearly LAN parties and at the time of posting, this one has just 7 seats free... so I really did leave it late. But it's a warm up to the LlamaLAN XVI poster which I intend to kick off very soon. The idea is to get this done BEFORE the event. But I could not resist doing an official poster for LL15 where the theme is 'Dystopia'...
Here's the untitled version. Link to titled version:
[link]

This is fantastic. I'm so glad I decided to Google 'Llamageddon'.

TO TUMBLR WITH THIS
Reply

LOL and I'm so glad this comes up when someone searches for Llamadeddon

And that you like the result!
I have to ask... what were you actually searching for?

Reply

I came up with the phrase 'llamageddon' and wanted to see if anyone else had ever thought of it before me. P:

But seriously, kickass drawing. There's too much amazing art on this site that goes unappreciated
Reply

Funny

I recommend you check out my ACTUAL Llamageddon poster as this is ... the sequel, I guess

Thanks for your appreciation!
Reply

TOTALLY epic. You make llamas so epically hot. go you.
Reply