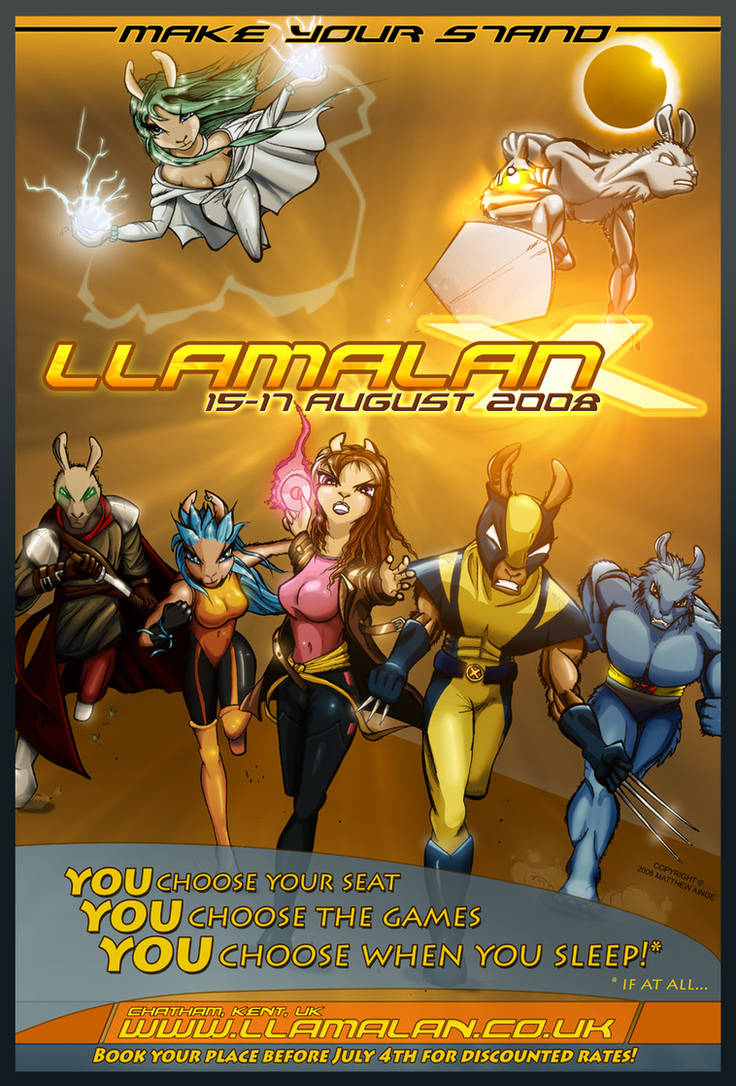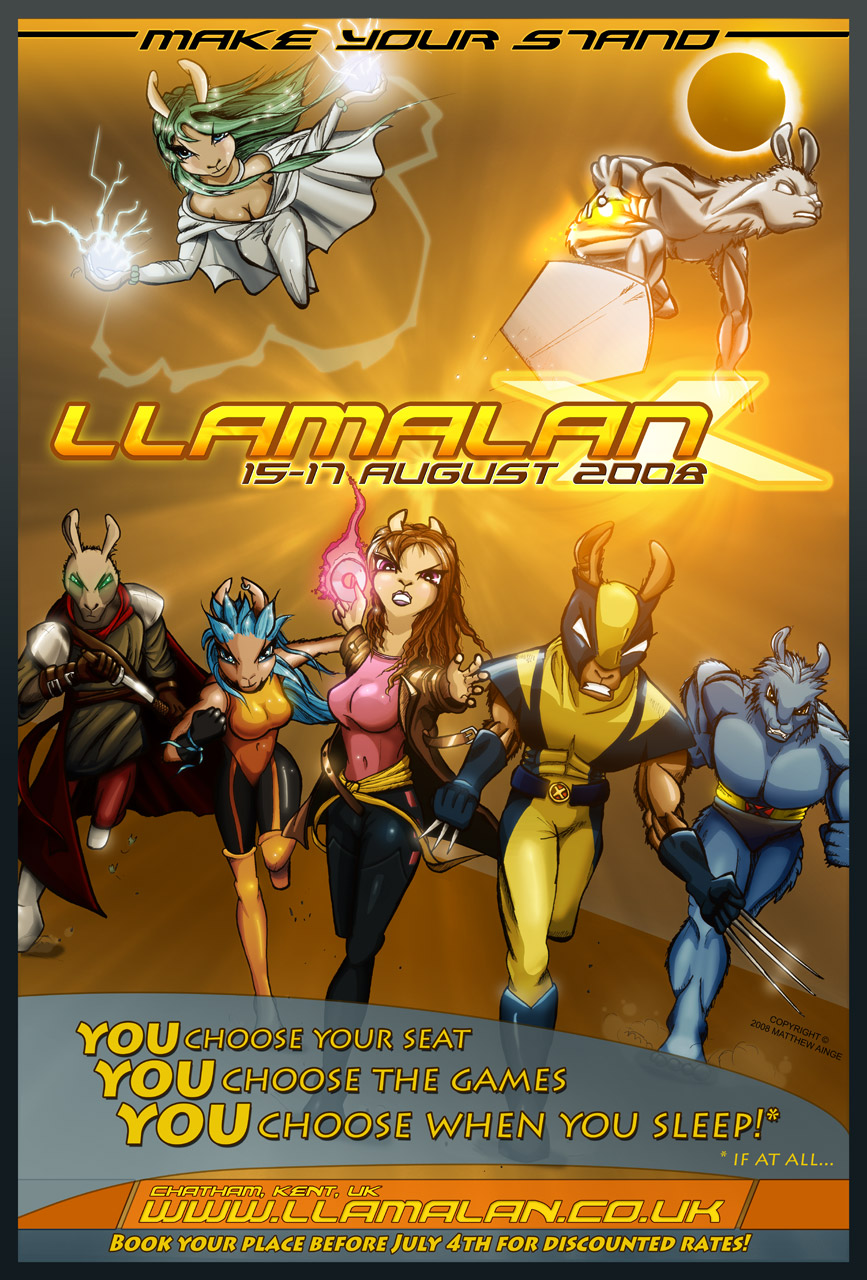 Watch
All for LlamaLAN!
[link]
It was a desperate hour in LlamaLAN-land. With the populace practically entirely assimilated by the Cyberllama Queen, what hope was there?
Enter the Super Llamas!
Here's the final advertisment for LlamaLAN 10, with all titles and such things. For the untitled version, see here:
[link]
Lines only are here:
[link]
The X-Men are copyright to Marvel Comics.