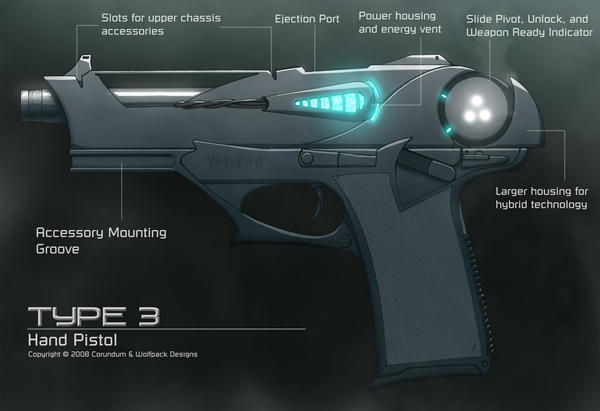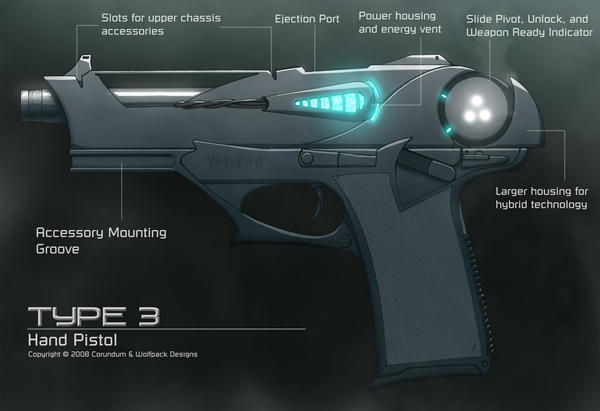 Watch
I've been hoisted into a team called Wolfpack Designs, a mod/game development group who don't get paid.

The core of the team seem highly motivated by our latest project - Type 3. This is an independant game in production using a brand new engine and is NOT a modification of an existing product.
Details are currently in brief but for now I can tell you Type 3 is an FPS RPG with a psycho-mystery thriller storyline, set in an open-world/level-based hybrid sci-fi universe.
My first task was to design a hand pistol with a system for changeable barrels, displaying human design with an off-world flair.
Wolfpack Designs are found here:
[link]

I love the design! The glow looks really professional too. I'd love to try and do this in 3D if that's ok? *does begging face*
Reply