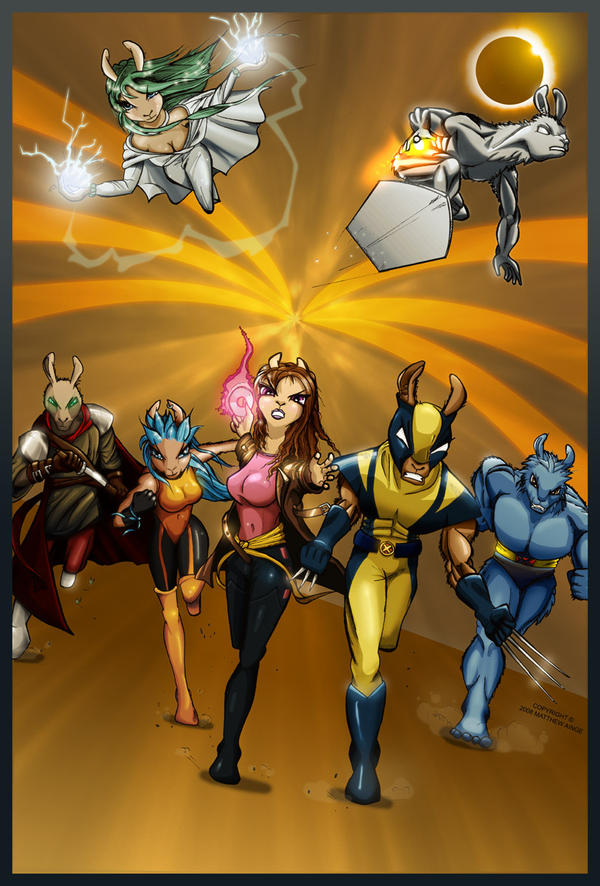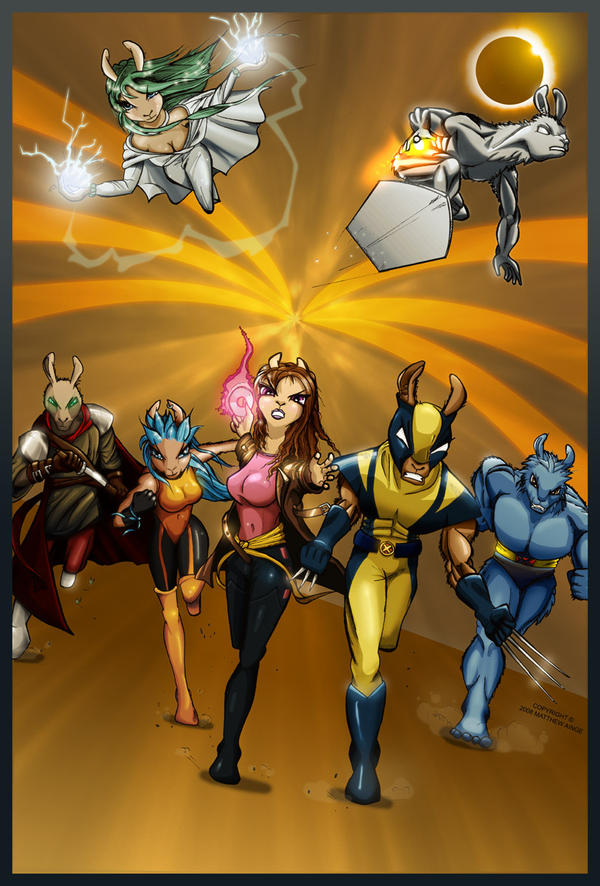 Watch
All for LlamaLAN!
[link]
See the titled poster version here:
[link]
Lines only in scraps, here:
[link]
It was a desperate hour in LlamaLAN-land. With the populace practically entirely assimilated by the Cyberllama Queen, what hope was there?
Enter the Super Llamas!
So, the letter 'X' is much loved by PR marketing departments all over the world. DirectX. XBox. xXx. X-Men. X is Action! And not just any action - it is awesome cool action!
As this is LlamaLAN X, we wanted to capitalise on the love we seem to have for the letter X and decided that the X-Men were culturally significant enough to parody.

Also, with Wolverine's film coming out some time soon
[link]
and with the presence of that fantastic TFV series known as 'Heroes'
[link]
it's always nice to ride someone else's hype.
Most of these characters are derived from Marvel characters. Beast, Wolverine and the Silver Surfer are particularly obvious. Three others are a mix of other X-Men characters. The dude furthest left, the sword weilding llama, was inspired by the Takezo Kensei storyline in Heroes and, apart from that, draws no inspiration from any other particular character.
Looks like our themes are going to follow on from eachother in these LlamaLAN posters, and the artwork is moving in the same direction. It was nice to go in a completely different style from the ghoulish creepy assimilation of the LlamaLAN 9 posters
[link]
(though I did enjoy creating them) to something bright and shiney as these heroes. Perhaps a clash is inevitable.
Drawn by hand on A3, scanned, and coloured in Photoshop CS3.
The X-Men are copyright to Marvel Comics.