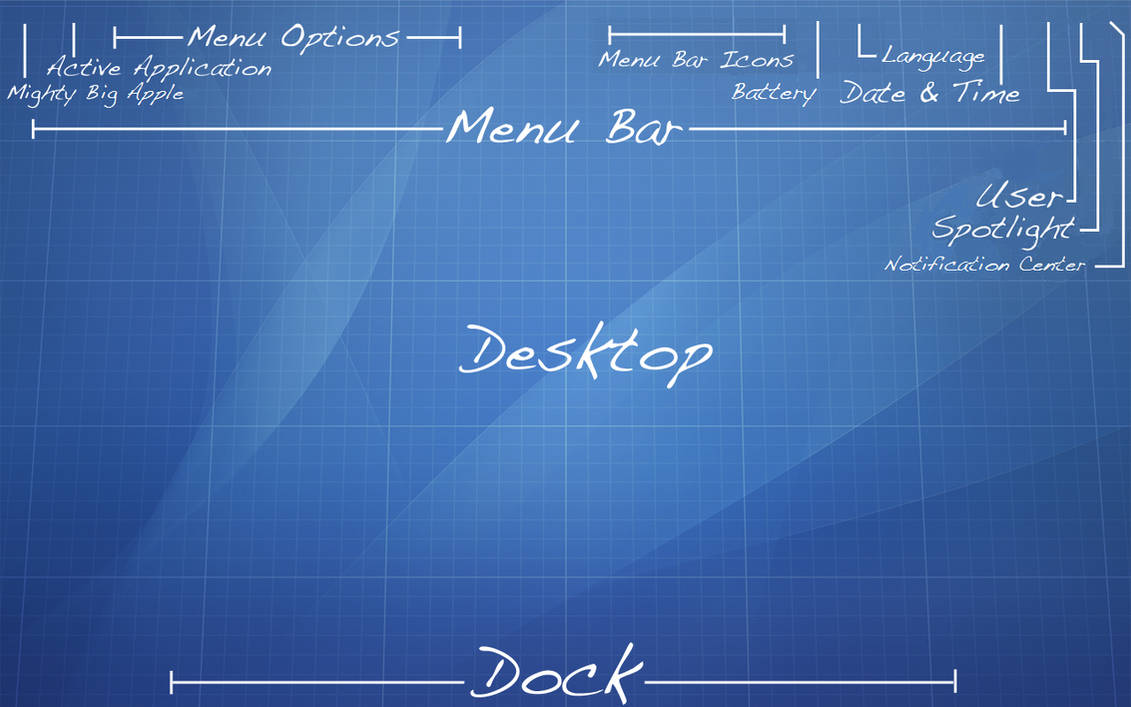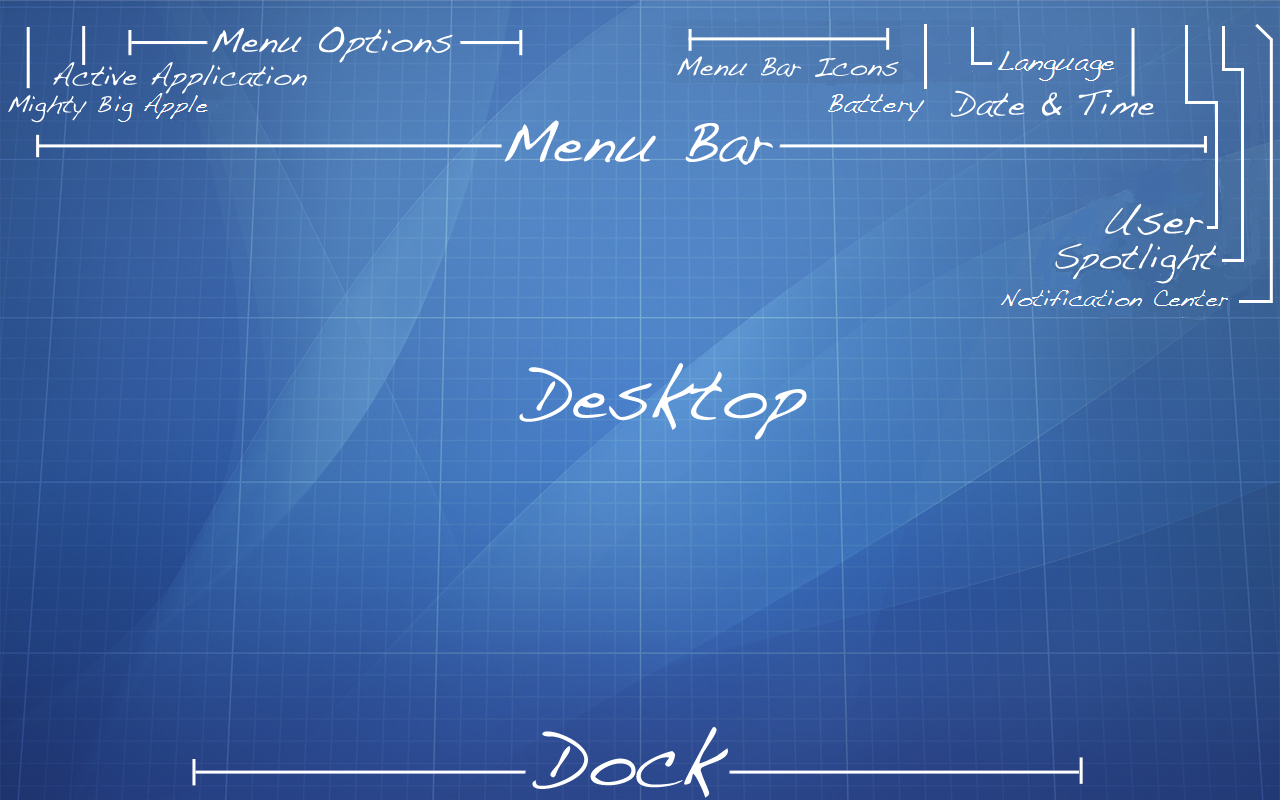 Hi all! Been searching google for something like this but does not have the newest style of Mac? Look no further, here's a blueprint wallpaper for Mac OS X Mavericks 10.9.x. Built for Macbooks.
---
My status bar icons are (and I recommend to have the best look and feel):
(In order of right to left)
Notification Center Toggle
Spotlight Search
User -> Just show picture, don't show name
Date & Time -> Show Date, show time with seconds, view as digital
Language
Battery -> Show percentage
All other stuff like sound, wifi, bluetooth etc.

---

Will build for iPhones & iPads soon. Stay tuned!

---

Check out my blueprint wallpaper for Windows 8.1 here: