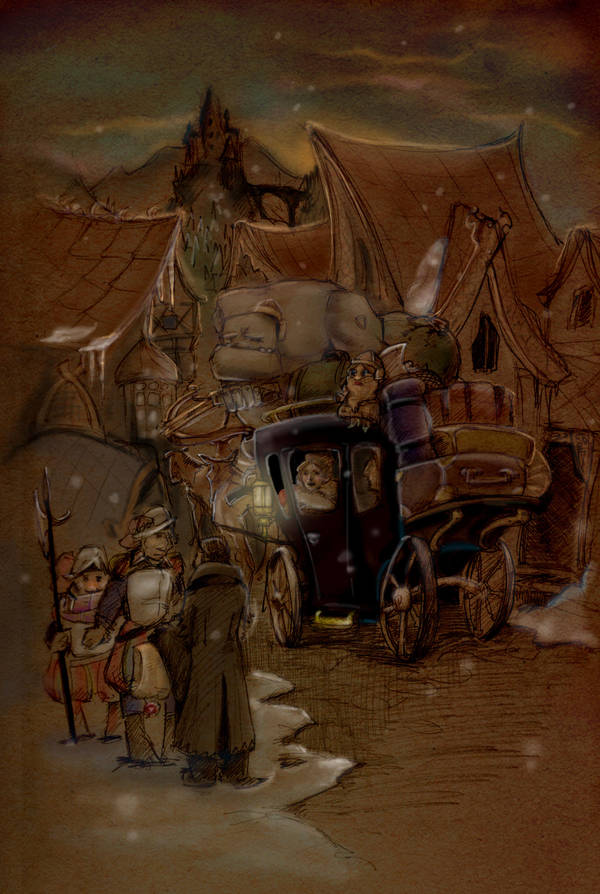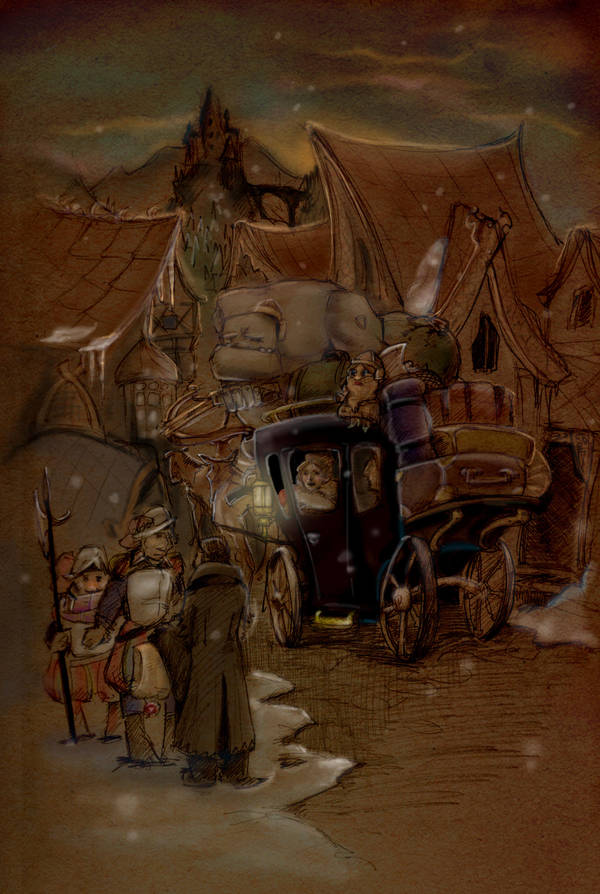 from the fifth elephant - ankh-morpork arrives to bonk with full pack
drawn today


This is quite beautifully drawn. I tip my hat to you.
Reply

Brilliant! I love it! Especially the bendy roofs
I'm just listening to the audiobook of Fifth Elephant

Reply

Wow, thank you for the comment

Fifth Elephant is one of my favourite books - lots of politics, lots of Vimes, lots of fat...

Reply

Great artwork! love the lights and shadows!!
really cool pratchett fan art!

Reply

It is called "Bonk"?

In Germany the city is called "Bums" in the fifth elefant. The newest Watch-Novel is not called "Bums!" (like "Thud!" in Englisch). It is called "Klonk!", because "bums" is too similar to "bumsen", which means "to make a loud nois", but also "to have sex" in Germany.

Totally...arrgh! I always thought in that Germany is more liberal to this thing, but no! Tits everywhere, but not able to name a book "Bums!"
Reply

well, in the english its called Bonk. That's why I always try to read the original.
If it comes to translations, german ones are much better than for example, hungarian ones. At least you can properly enjoy the "english" humour. I read wyrd sisters both in german and english, and the translation is nearly as good as the original

alhough it would be fun, if they called it "Bums!". maybe it could reach a wider spectrum of readers

Reply

Great colors! I love how you rendered the lamp's light.

Reply